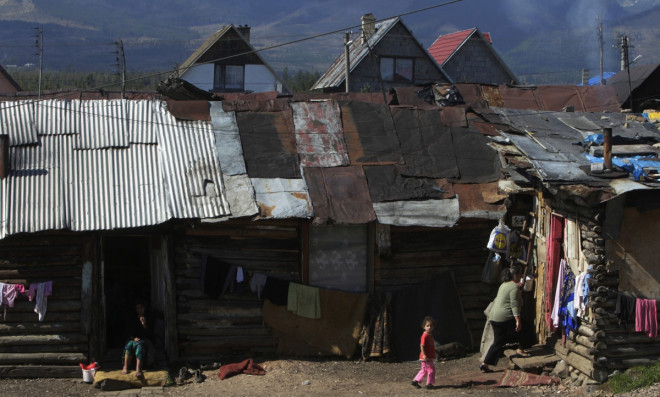 Slovakian Roma parents have failed in a legal bid to prevent a gay couple in Kent from adopting their children.
In court, the couple accused Kent County Council of attempting to socially engineer white, middle-class children, and ignoring the cultural and religious background of the two boys, aged two and four.
"If as expected our children will try to find us and their siblings and roots, then they will discover huge differences between our culture and the way they've been brought up," they said in statements to the court.
"This is likely to cause them great upset and to suffer a conflict within themselves such as to set them against their adoptive parents."
A Slovakian judge had ruled that the parents had failed to provide an adequate level of care for the children, both boys, aged two and four.
At a previous hearing, Mrs Justice Thies said that the children had been found to be dirty and unkempt, their father admitted beating them, and the school attendance of their older siblings was poor.
She ruled that the children should be adopted for their long-term welfare, but that the placement should respect the children's cultural background.
The children's parents say that this has been ignored, and that they requested that the children be placed with a Catholic family.
They say that homosexuality is not recognised by the Roma community, and has been condemned by Slovakian Catholic bishops.
On Friday, Sir James Munby, the most senior judge in the family court, ruled that the parents had no grounds to appeal under UK law.
He added that while any judge should "respect the opinions of those who come here from a foreign land", he had to judge matters according to English law and by reference to "the standards of reasonable men and women in contemporary English society".
However, he criticised local authority social workers for referring to the parents as "bigoted".
The ruling follows government pressure for families to ignore previous rules, which said adopted children should be placed with families from a similar religious or cultural background, in order to increase the number of children from ethnic minority backgrounds who were adopted.
The parents are likely to appeal against the judgement in the European Court of Human Rights, in a process that could take months.