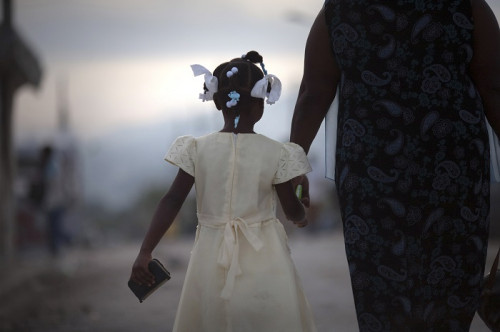 A Muslim family has criticised UK social services for deciding to place their three-year-old daughter for adoption with a white lesbian couple.
The family, which is of Somali origin, said offers from four relatives to care for the child were rejected despite their wish for the girl to be brought up by a family that shares their religious and ethnic background.
A family member who identified himself as Ibrahim said the child's mother received a letter from social services saying there were no Muslim adopters available.
He said the mother, who has suffered mental health problems, had not been properly informed about the imminent adoption and relatives were not told why their offers were rejected.
The family has enlisted the help of the Victoria Climbié Foundation, which campaigns for improved child protection services.
Mor Dioum, the director of the foundation, told the Sunday Times: "The Somali community has for the first time come out because they believe this case has a wider importance. We don't believe any community is beyond reach.
"The family's issue in this case is not about the sexual orientation of these two individuals."
More than 50 women from the Somali community demonstrated outside the headquarters of Harrow Council to protest against the decision and urge the local authority to reconsider the adoption.
A spokesman for Harrow Council said: "Adoption decisions are taken after lengthy and extremely thorough consideration of what is in the child's best interests.
"We always strive to identify the best parents possible and ensure a child is placed as early in life as possible. These are always difficult decisions."
The spokesman added that Harrow Council has met representatives of the Somali community to discuss their concerns and that the Somali community has offered to work with the council to increase the profile of fostering and adoption within their communities.