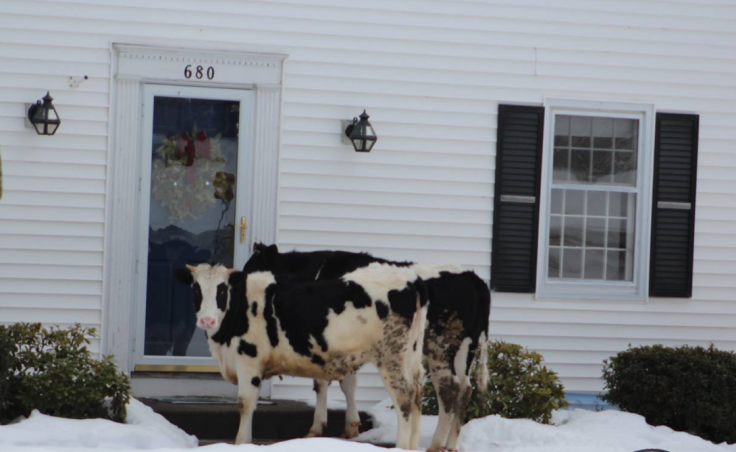 A Connneticut police department's prank Facebook post showing two "suspicious" cattle going patrolling a neighbourhood has gone viral. Suffield Police posted the picture on 19 February and it has since been shared over 14,000 times.
The incongruous image of two young bulls seemingly waiting outside the door of a large family home, one of them looking menacingly into the camera lens, was accompanied by a hilarious post from the force.
It read: "Early this morning officers responded to a complaint of 2 suspicious males going door to door trying to sell dairy products. Officers determined that the 2 individuals did not have a solicitors permit and were apprehended after a short foot pursuit. We would like to remind everyone to NEVER open your doors to any unfamiliar cattle."
Nearly 1,000 people have commented on the post - nearly all of them expressing their amusement at the joke. But one or two individuals seemed to have experienced a minor sense of humour failure.
Mike Steck wrote: "The article I read called them cows. The Officers said "males". Cows are female, bulls/steers are male."
Brandon Rider, perhaps speaking for all of us, replied: "Way to split hairs Mike".