CBS has released the first trailer and the official synopsis for its new series titled Supergirl.
The DC Comics adaptation stars Melissa Benoist as Kara Danvers (Kara Zor-El of Krypton), Superman's (Kal-El's) cousin.
The show also stars Golden Globe winner Calista Flockhart as Cat Grant and Mehcad Brooks as Jimmy Olsen.
The photos released by the network feature each the actors in their roles, including Benoist's first look as Kara Danvers and as Supergirl, donning her stunning costume.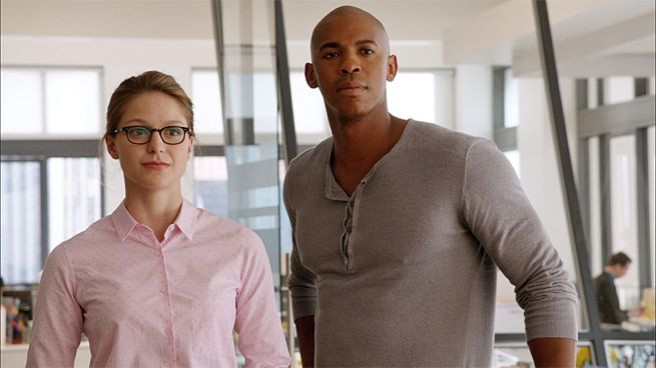 Here is the full synopsis released by the network:
Supergirl is an action-adventure drama based on the DC Comics character Kara Zor-El (Melissa Benoist), Superman's (Kal-El) cousin who, after 12 years of keeping her powers a secret on Earth, decides to finally embrace her superhuman abilities and be the hero she was always meant to be. Twelve-year-old Kara escaped the doomed planet Krypton with her parents' help at the same time as the infant Kal-El. Protected and raised on Earth by her foster family, the Danvers, Kara grew up in the shadow of her foster sister, Alex (Chyler Leigh), and learned to conceal the phenomenal powers she shares with her famous cousin in order to keep her identity a secret. Years later at 24, Kara lives in National City assisting media mogul and fierce taskmaster Cat Grant (Golden Globe Award winner Calista Flockhart), who just hired the Daily Planet's former photographer, James Olsen (Mehcad Brooks), as her new art director. However, Kara's days of keeping her talents a secret are over when Hank Henshaw (David Harewood), head of a super-secret agency where her sister also works, enlists her to help them protect the citizens of National City from sinister threats. Though Kara will need to find a way to manage her new found empowerment with her very human relationships, her heart soars as she takes to the skies as Supergirl to fight crime.
Will Superman appear in the premiere episode?
In the new trailer, several references have been made to Superman. In the clip, Kara says, "24-years-ago my planet was in peril. My cousin Kal-El was sent to planet earth." Also, one can see several glimpses of a baby, and Superman appears for a "few blurry seconds".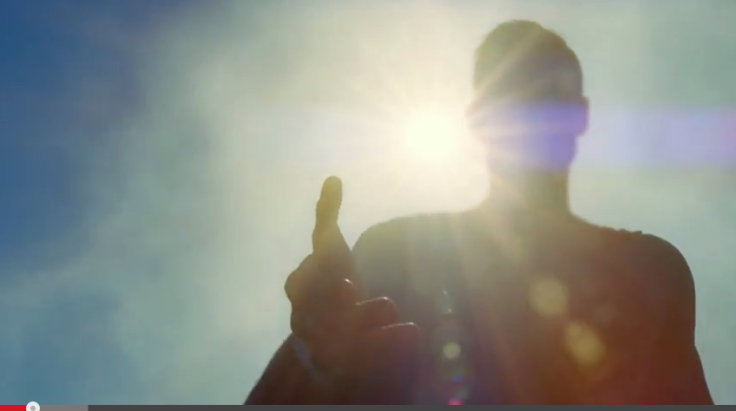 The promo ends with another reference being made to Superman, where Kara tells James Olsen, "My cousin wanted me to do this [become a super hero]."
"Why didn't he just tell me?" Kara questions, to which Olsen replier: "Because he wanted you to choose it for yourself. Same way he did." Then he is seen giving Kara a box as a token from Superman.
She opens it and says, "It was the blanket he was wrapped in when he was a baby."
Given that Superman is being mentioned so many times in the trailer, it should not be surprising if appears in the premiere episode to give some superhero advice to his cousin sister.
Also, according to a post on Project Casting, CBS is looking for a DC Comic superhero body double – requesting actors to submit applications under the subject line, Superman.
Check out the completed description of the role's requisite body type and responsibilities:
Supergirl Casting Call

We are looking for Body Double for a DC Comic Superhero.

You must be available for an interview this Thursday and if selected will work several days during March.

This is for a CBS pilot. You can be SAG or Non-Union.

You should be 5'11 or taller and be Square Jawed and have a ripped physique.

You must send a bodyshot, shirtless, sizes, current contact info and your first five – in the subject line it says, Superman.
Look out for Superman when the Supergirl premieres this November. The show will be aired on every Monday at 8pm on the CBS Network.