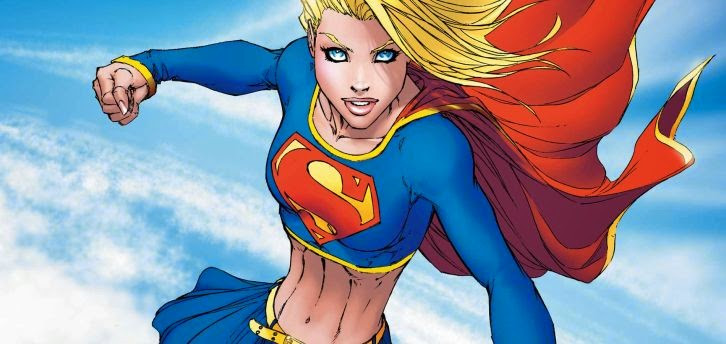 Auditions are currently underway for CBS' upcoming TV show Supergirl, featuring Kara Danvers.
New videos have surfaced online wherein various actors are seen auditioning for the roles of Kara, Kara's sister Alex and Jimmy Olsen. Kara, in the comics, is a photographer at The Daily Planet and is Superman's friend, reports ComicBookMovie.
According to the website said, "The dialogue from these audition scripts may not match the lines we will eventually hear on the show, but it sounds like Superman's presence will be important to the series."
The videos feature actors reading for the part of photographer Jimmy Olsen, who is describing the heroics of Superman saving a family from a burning building to Kara. While, Kara wants to know if he (Jimmy) was scared of Superman's superpowers when he first sees them. Based on the scene, Kara will be working alongside Jimmy.
Another video shows an actress auditioning for Kara's foster sister, Alexandra "Alex" Danvers. In this scene, Alex is scolding Kara for rescuing people in a train. It is Kara's first public use of her superpowers and Alex is not happy about it.
Click here to watch the videos.
Also, given that DC has decided to keep their movie and TV universes separate, it is unlikely that the DC Cinematic Universe's Superman, played by Henry Cavill, will be the one to appear in the show.
Meanwhile, according to a report in Entertainment Weekly, while speaking at Television Critics Association's semi-annual press tour, CBS entertainment chairman Nina Tassler dished on Supergirl's character and her costume.
Tassler described the DC Comics icon as "a very strong, independent young woman. She's coming into her own. She's dealing with family issues. She's dealing with work issues."
She continues, "It's a female empowerment story. If you look at the strong female characters we have on the air, it really is resonant of that ... We're big feminists. It's her intellect, it's her skill, it's her smarts. It's all of those elements. It's not just her strength, which she does have."
Though the actress who will play the lead is not finalised yet, CBS has a costume design ready.
"We have seen the costume," she said and added, "Awesome costume."
The costume was being made by Oscar winner Colleen Atwood, who also did the costumes for Arrow and The Flash, Tassler stated.