CCTV captures Kim Jong-nam poisoning by North Korea's female assassin
Video appears to show female assassin wiping deadly poison on face of Kim Jong-un's half-brother.
CCTV footage allegedly showing a female assassin's deadly assault on the half-brother of the North Korean leader has been released by Japanese broadcaster Fuji TV.
Four suspects – a Vietnamese woman, an Indonesian woman, a Malaysian man, and a North Korean man – have been arrested over Kim Jong-nam's assassination. Police are searching for four other North Koreans who fled Malaysia on 13 February, the day of the attack.
A woman wearing a white top and jeans is seen grabbing hold of Kim Jong-nam's face with both hands before walking off on footage from cameras at Kuala Lumpur International airport.
The female assassin is believed to have wiped a fast-acting poison on the man's face, Reuters reports.
Another woman is seen walking away quickly after the attack, but it is unclear whether she participated in the assassination.
Kim Jong-nam is then shown approaching people for help, while gesturing to his face. Later clips show him being escorted to the airport's medical clinic. Malaysian police said in a press conference that the victim had told airport personnel that two women had "wiped his face with a liquid."
The assassination has sparked a diplomatic row between Malaysia and North Korea. On 20 February Malaysia recalled its ambassador to Pyongyang and summoned the North Korean ambassador to Kuala Lumpur over accusations that Malaysian authorities have mishandled the incident.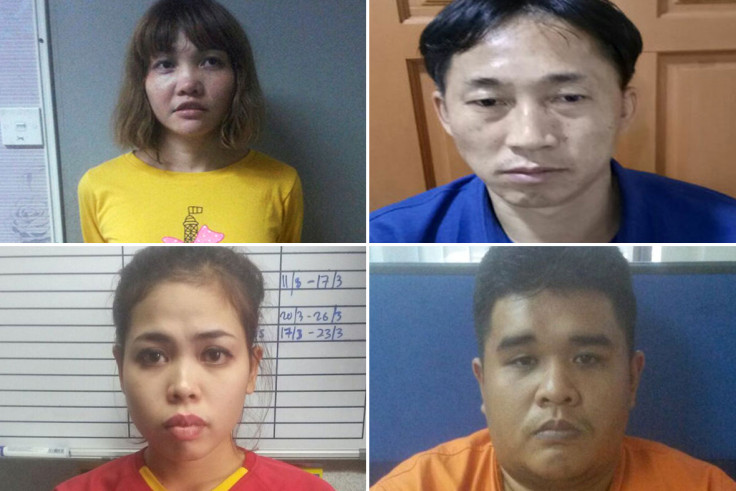 North Korea's ambassador Kang Chol accused Malaysian police on 17 February of "colluding and playing to the gallery of external forces" and told reporters that he did not trust their inquiry.
Malaysia's Prime Minister Najib Razak has promised that his government's investigation into the assassination will be "objective." "We have no reason why we want to do something to paint North Korea in a bad light," he said.
© Copyright IBTimes 2023. All rights reserved.