CCTV video captures murder of Egyptian Coptic priest amid ongoing Isis persecution
Killing of Father Samaan Shehata is latest attack against minority Coptic community.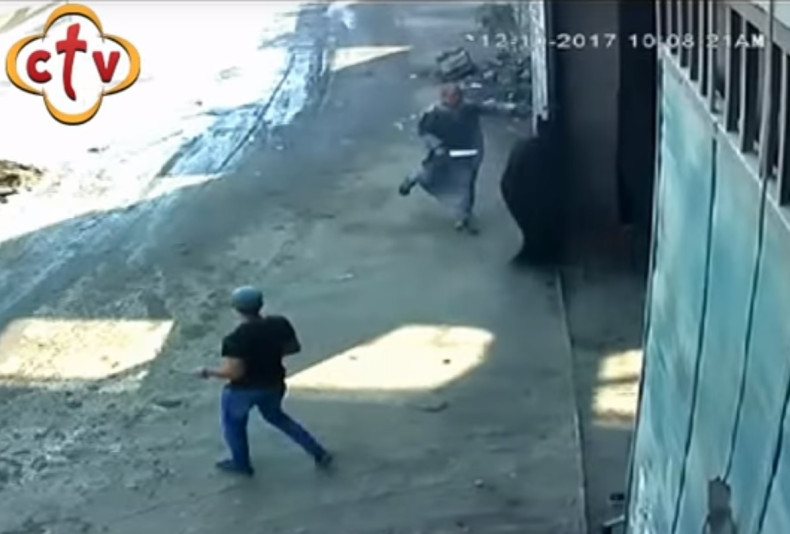 CCTV footage has captured the brutal moment a Coptic Orthodox priest was stabbed in the back several times in Egypt's capital, Cairo.
Father Samaan Shehata was collecting humanitarian aid for his parish in Beni Suef on 12 October when a man started chasing him with a large knife. He died from serious stab wounds in hospital later that day.
The attacker, named as Ahmed-El Sonbaty, stabbed the priest several times before fleeing the scene. He was later arrested by police. Sonbaty was known to police as an "extremist" with a previous criminal record.
The motive behind his attack is unknown but in recent months the minority Coptic community has been targeted repeatedly.
Father Samaan was killed on the same day that Egyptian President Abdul Fattah al-Sisi extended a state of emergency, for the second time since April, when deadly Isis bombings struck Coptic churches in Tanta and Alexandria on Easter Sunday.
More than 100 members of the community have been killed since December by militants affiliated to Isis.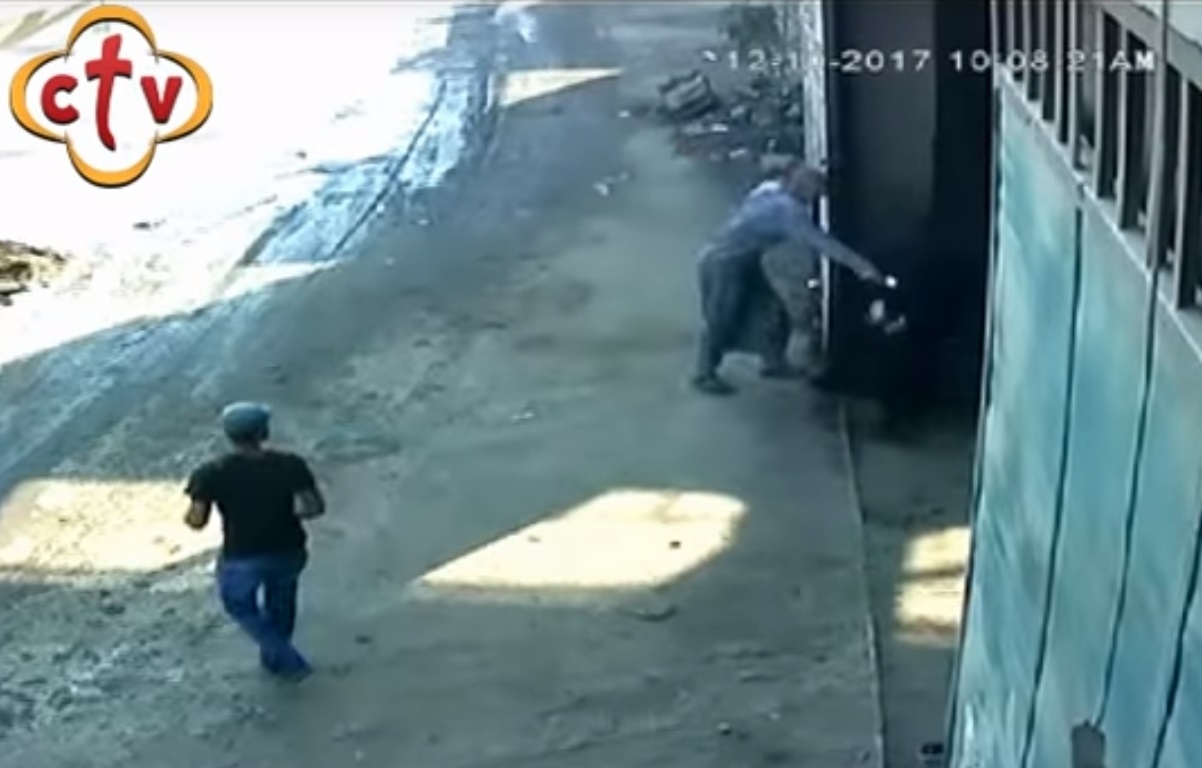 Bishop Anba Angaelos, the leader of the Coptic Church in the United Kingdom, told the BBC that he is concerned about the reaction of Egyptian authorities to the attack.
He claimed it took an hour for an ambulance to arrive and treat the seriously wounded man and that no forensic evidence was collected at the scene. He also alleged that the attacker was immediately declared mentally incapable and did not receive a professional medical diagnosis.
"I pray for the wider Egyptian Christian community that feels more and more vulnerable and targeted daily against a backdrop of negligence and injustice," he said. "I pray for the wider Egyptian society, that becomes more and more discredited and compromised as these incidents continue to happen."
Archbishop Justin Welby wrote on Twitter that "deeply saddened by brutal murder of Father Samaan, Coptic Orthodox priest in Cairo".
Copts in Egypt make up the largest Christian community in the Middle East. They represent around 10% of Egypt's 96m population. Persecution of the Coptic community dates back to 1000 AD when an Islamic caliph destroyed 3,000 churches. Violence and discrimination against the Copts has spiked since Hosni Mubarak was ousted in 2011 and militants started to gain influence in the region, launching numerous attacks at churches against Christian "infidels".