Even in a sea of celebrities Prince Charles was the star attraction as he attended a fundraiser for The Prince's Trust.
The 68-year-old was mobbed by stars of the stage and screen at the Invest in Futures fundraising event at London's Savoy hotel on Thursday (9 February).
The royal was seen sharing a joke with actor Damian Lewis and his wife Helen McRory, while Prince's Trust ambassador Pixie Lott and her mother and sisters stood in line to shake hands with the prince.
Oozing glamour in a black diamante studded dress, former Dynasty star Dame Joan Collins charmed Prince Charles as she chatted with him alongside fellow actress Joely Richardson.
Actor Jeremy Irons and comedian Alexander Armstrong were also spotted rubbing shoulders with the Prince.
The Invest In Futures fundraiser is the main annual charity event for The Prince's Trust, with funds going towards supporting young people into jobs, education or training.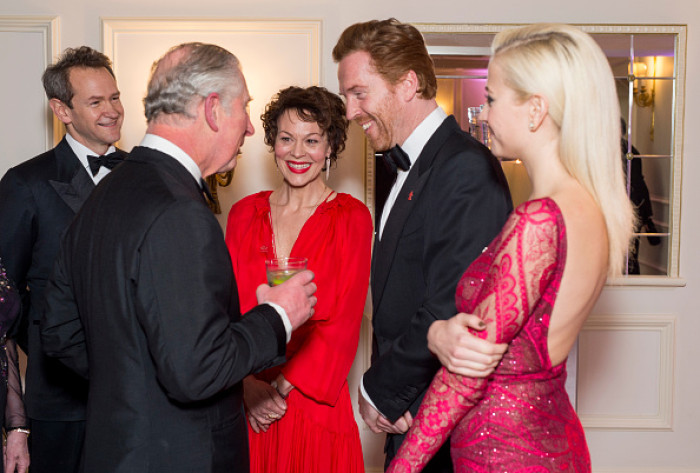 With a star-studded guest list, the event has previously seen celebrity performers such as Bryan Adams and Gary Barlow take to the stage during the evening.
Last year's event marked the start of The Prince's Trusts 40th anniversary year and it raised £2.1m (£3m) in just one evening, Mail Online reports.
Prince Charles, who began The Princes Trust in 1976, said the charity helps young people change their lives for the better. "You can see how it is possible to turn young people's lives around and give them self-confidence, self-worth and self-esteem."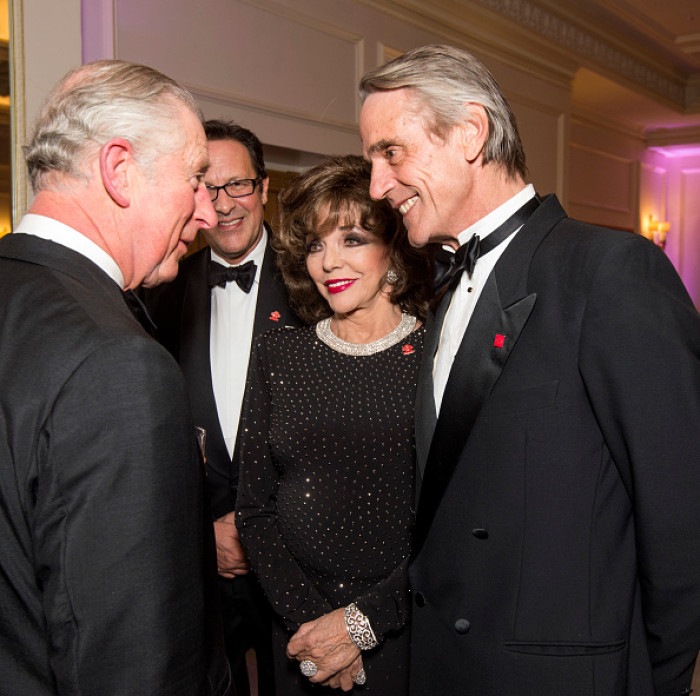 The Prince's Trust has funded an estimated 500,000 projects and programmes involving young people in the past 40 years.
Recently, Prince Charles joined a host of celebrities including Hugh Bonneville, Naughty Boy and Boris Becker at the British Asian Trust dinner which raised £850,000 raises funds for projects throughout the sub-continent.