The annual British Asian Trust Dinner drew a star-studded crowd of ambassadors and supporters to London's Guild Hall on Thursday (2 January).
Downton Abbey star Hugh Bonneville and director Gurinder Chadha, music producer Naughty Boy, International Development Secretary Priti Patel MP and tennis champion Boris Becker were among the high profile stars to welcome the founder of the charity Prince Charles, Prince of Wales and Camilla, Duchess Of Cornwall to the event celebrating the achievements of the British Asian Trust.
Paying tribute to HRH, Priti Patel credited Prince Charles with making a difference to the lives of millions of people through the charity, which was his brainchild.
"I'd like to pay tribute to His Royal Highness who had the vision to bring together the amazing entrepreneurs from the British Asian diaspora community many of whom are here this evening to tackle the widespread problem of poverty and hardship across south Asia," she said.
She added that the charity has played a pivotal role in addressing issues of poverty in South Asia and the contribution by the community has brought about lasting change.
"The British Asian Trust have been truly pioneering in the way that you have mobilised foundations, corporations individuals and people that care when it comes to tackling poverty and social injustice across the Asian diaspora.
"The generosity shown by the British public which has raised £3.5m will be doubled by my department and that is because there is no more urgent chance of eradicating poverty in the world. The British people can be proud of the role they play in saving and changing lives on such a global scale."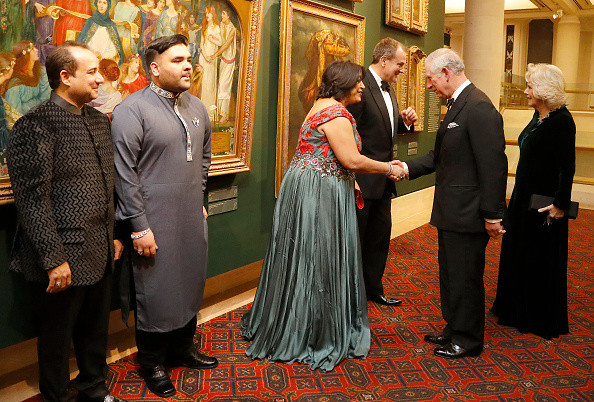 Bend It Like Beckham director Chadha said the British Asian Trust presents a unique opportunity for those who have achieved success to give back to their own communities.
"It's a great event because it's a chance for the British Asian community and their friends because some of the people who have been very successful in this country want to give back," she explained. "We still have links with South Asia. It's important that we keep those links so it's a fantastic way of keeping that relationship alive in a very entrepreneurial and humane way."
Accompanying Chadha was the star of her forthcoming film The Viceroy's House, Hugh Bonneville who portrays Prince Charles' beloved uncle Lord Mountbatten in the film which documents the Viceroy's role in brokering the transition of power and the subsequent partition of India following the end of British rule in India .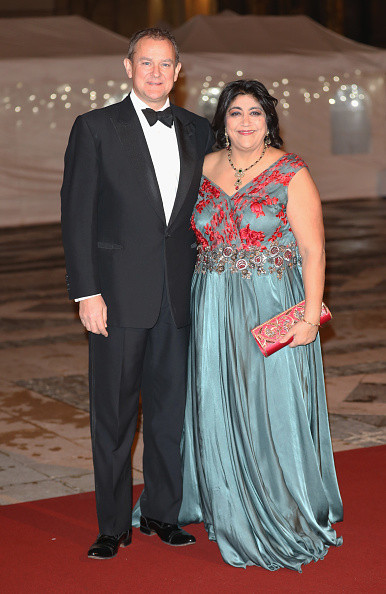 Supporting the charity, Bonneville spoke of his fondness of India and his experience of shooting in the country for the film. "I hadn't been to India since I was 18," he told IBTimesUK. "I went backpacking when I was at university like a lot of people do. I absolutely loved it then and I was slightly nervous about returning nearly 40 years later but it was just as vibrant and contradictory and thrilling and mad and hot as I remembered ."
Sharing his conversation with Prince Charles he revealed: "He asked me about the film and about playing Lord Mountbatten in The Viceroy's House."
Music producer Naughty Boy said that the Trust has changed the lives of people in the South Asian diaspora through the collective efforts of the community.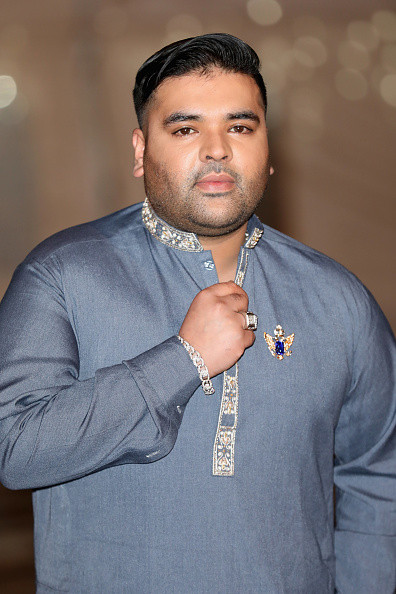 "I feel honoured to be here, because although we work in music and the arts it goes hand-in-hand with events like these," he explained. "We're not properly utilising who we are and what we do unless we combine it with something as amazing as this. Overall so far we've raised £3.5m and that's a collective effort for work that's being done in South Asia and work that's being done here. There's a lot of change happening. That's why i wanted to be an ambassador."
The music star who has famously collaborated with the likes of Beyonce and Emeli Sande also performed on the night with legendary qawaali singer Rahat Fateh Ali Khan in a mesmerising rendition of track fusing western and Asian sounds.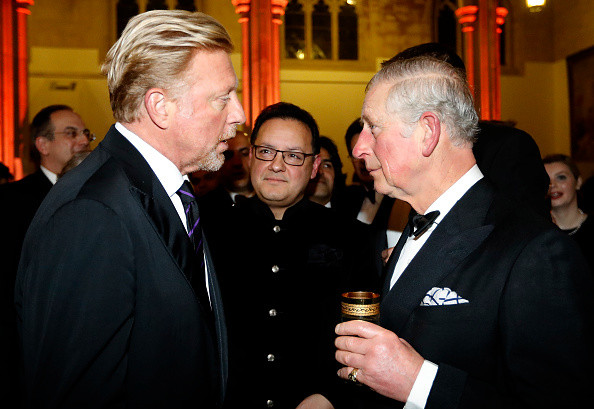 He also revealed that he brought the royals a gift. "I brought Camilla a little present – a birthstone because she's born in July. And I brought a personalised USB stick for Harry because I know he's into his music," he added.
Tennis champion Boris Becker said he was delighted to meet Prince Charles. He told IBTimesUK: "He's a wonderful man. We talked briefly about tennis. He knew that Federer won the Austrailia Open. "
The former world number one tennis champion added that he wanted to support the charity because India has a special place in his heart. "I go to India many times a year. Yes, I'm friends with Shah Rukh Khan too. It's an important country for me so whatever I can support I do."
Hosting the event was Radio Five live presenter Nihal Arthanayake. An ambassador and British Asian Trust trustee for the charity he spoke of the important role of the ambassadors who support the charity.
"The ambassadors get very involved and I'm a trustee so you get even more involved in the strategic direction of the Trust. The ambassadors are great. They use their social media profiles, their connections, they use their energy to get involved and to help people understand that even though these issues affect people thousands of miles away," he explained.
"It's relevant to people who, live here. Our parents brought us here to have a better life, but it's important that we don't forget the people who are still there."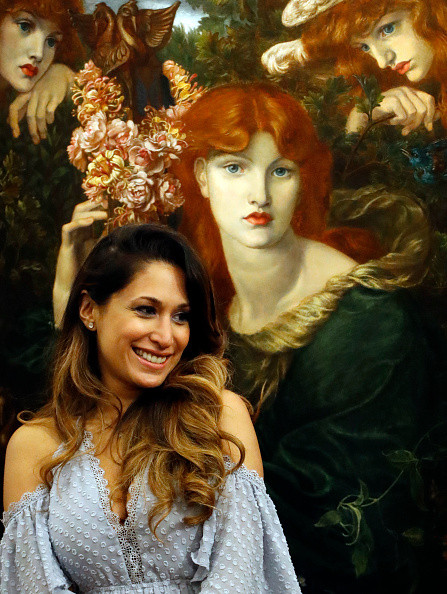 Former Eastenders actor Nitin Ganatra has been an ambassador for the Trust for several years. He described Prince Charles commitment to the charity. "The way his Royal Highness operates is that he is breathtakingly honest and sincere about what he believes in," he explained.
"He is so sincere about his passion for South Asia and India and Pakistan and his commitment for helping people. He doesn't have to do this. He 's chosen to do this. I'm always in awe of him every time I've met and heard him speak. His intentions are so good and that enthusiasm to do such good work with such a powerful position in society is inspiring."
Having interacted with the royals through the trust he also shared some personal insights into Prince Charles. "He's just like a favourite Uncle," he explained. "He's very jolly. He's very self-effacing. First time I met him he said 'Oh you're from Eastenders. I don't watch it. Maybe I should start.' The boundaries fall away when you meet him because although he is royal, he's very human."
To date, The British Asian Trust has raised over £3.5m for projects in South Asia tackling poverty, education and female empowerment.