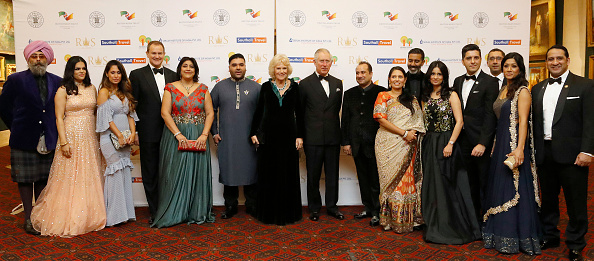 The cream of South Asian diaspora gathered on Thursday (2 January) at London's Guild Hall for the 4th Annual Gala Dinner to raise funds for projects which aim to eradicate poverty and empower communities in South Asia.
Founder and President of The British Asian Trust, the Prince of Wales and the Duchess of Cornwall attended the glittering event where they interacted with the charity's key trustees and ambassadors as well as some high-profile supporters of the charity.
Addressing the 450-strong crowd – which comprises heads of industry, entrepreneurs and those who have made their name in the realms of media, the arts and entertainment – His Royal Highness spoke of his pride in the successes of the British Asian Trust, since its inception 10 years ago.
"At that time it was my particular hope that, in some small way, we might be able to build upon the longstanding links between the United Kingdom and South Asia in order to help strengthen communities in need," he said.
"I must say, I had no idea then that my British Asian Trust would go on to transform the lives of over 3 million people in South Asia. The fact that we have done so has been the result of two things. Firstly, of great good fortune in coming across Manoj Badale and then Hitan Mehta.
"Secondly, the generosity of the British Asian diaspora community in helping my Trust assist so many people has been truly remarkable – both in terms of the funds raised and the practical support that you, ladies and gentlemen, have provided. But I have to confess that it did not come as a surprise. As a Diaspora community you have already enriched the United Kingdom beyond measure in every field of endeavour, from sport to business, not to mention food, fashion and music.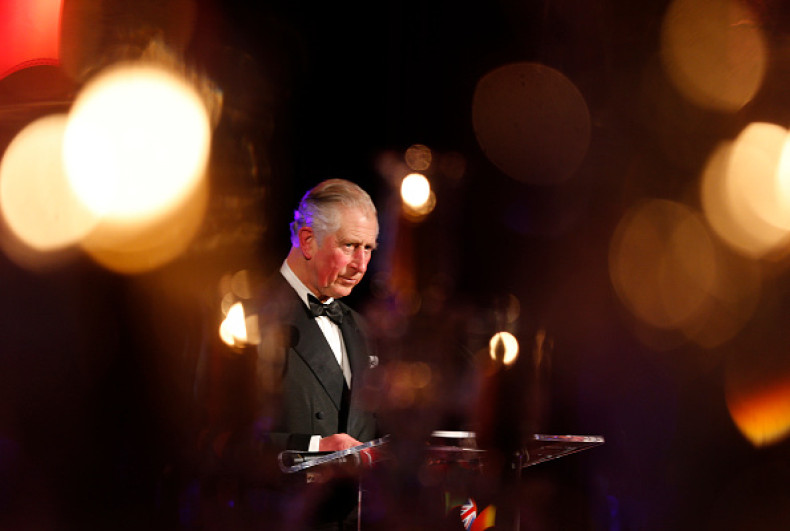 "So, it is entirely in keeping with your famous generosity that you saw the point of what my British Asian Trust was trying to do and chose to use your remarkable talents and expertise to enrich the lives of our fellow men, women and children across South Asia.
"Ladies and gentlemen, your remarkable generosity and support mean a great deal to me – and to countless others – and I can only hope you will feel able to continue your involvement with my Trust in the years ahead particularly as we look towards celebrating my British Asian Trust's 10th Anniversary."
Guests at the event included International Development Secretary Priti Patel MP, and British Asian Trust ambassadors music star Naughty Boy, Pakistani music icon Rahat Fateh Ali Khan, award-winning film director Gurinder Chadha and TV stars Nitin Ganatra and Preeya Kalidas.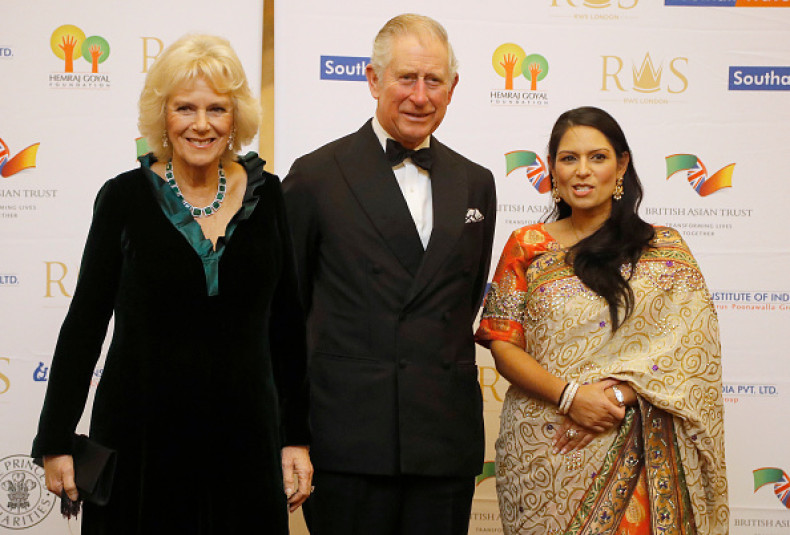 As well as the celebrity guests, two of the people who had benefited directly from the work of the British Asian Trust explained what the support they had received from the charity had meant to them.
Navanitha and Kalsoom, who travelled to the UK from India and Pakistan respectively, were personally welcomed by HRH The Prince of Wales and HRH The Duchess of Cornwall.
Navanitha explained that her life changed when she signed up to a football programme with the Trust's local partner. She proved a natural in the sport when the idea of girls playing football was not accepted as a social norm in India. She challenged this and in doing so has changed the perceptions of girls' abilities in her local community and is an inspiration to a new generation of Indian girls.
" I was very excited to be here," she said. "I'm really happy that i have had the chance to meet the Prince. We spoke about the British Asian Trust, that it was a great help to me. Their support helped me gain confidence in myself. My family are very happy that I'm in London and that I could meet the royal couple."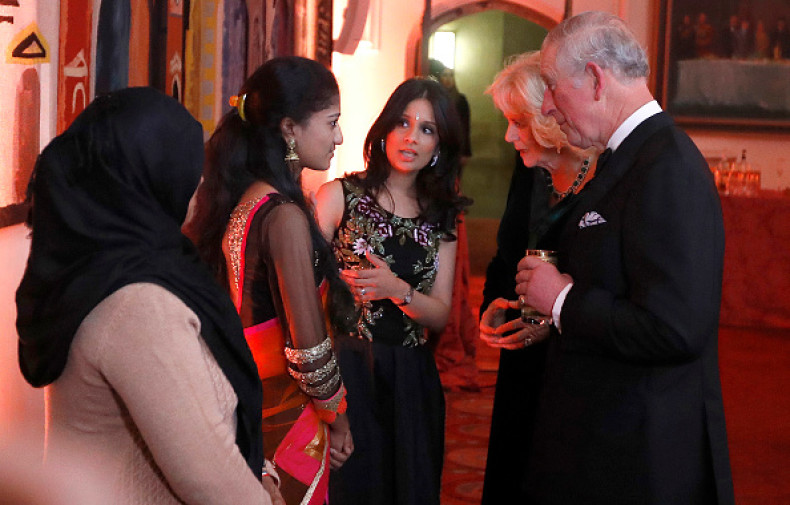 Kalsoom was born into poverty to uneducated parents, but she was determined to complete her schooling. She briefly became a teacher, but her ambitions were cut short when her marriage ended after her husband tormented her for giving birth to a disabled son. Despite the social stigma of divorce, Kalsoom raised her son alone. Her life changed when she enrolled on a training programme with the Trust's local partner. Spotting an opportunity in her community, Kalsoom launched her own training centre and now teaches sewing techniques to 20 girls.
"I never imagined in my life that i would get an opportunity to meet the Prince and Princess . It's amazing," she said. "Because of the training and support that I received my life was transformed and I'm here today because of the British Asian Trust."
Richard Hawkes, CEO, British Asian Trust said this years event had exceeded last year's achievements, raising £850,000 for the charity. "Compared to last year this is even more successful in terms of everyone is having a great time. Its brilliant to have the Secretary of State for International Development here, the entertainment has been amazing and to have the beneficiaries here from our programmes in India and Pakistan."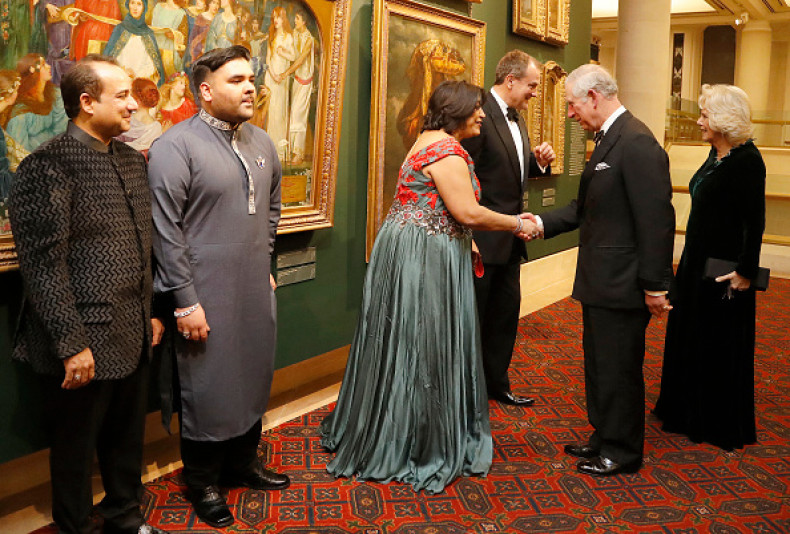 He commended both Prince Charles and the British Asian community for their commitment to the charity and for supporting the communities in South Asia. " He's tremendously supportive of what we do. He has brilliant ideas, he has suggestions he asks questions, he helps put us in touch with people and so through him we are able to establish brilliant connections and contacts with people who want to help us succeed. Its his vision together with a group of very successful business people and and entrepreneurs to create a powerful organisation that brings people together to make a difference and he is right at the heart of that.
"I've been in this job for over a year. I've been in the charity sector for twenty years. I have never come across a community that's so generous and giving and wants to change things for the better. It's absolutely amazing but the wider British public probably don't know just how much the British Asian community gives to charitable causes in South Asian but also in the UK," he added.
To date, The British Asian Trust has touched the lives of over 3 million people in South Asia, and the gala dinner marked the beginning of a special year that will focus on four key areas to transform the future of South Asia – education, anti-trafficking, livelihoods, mental health issues / disability.