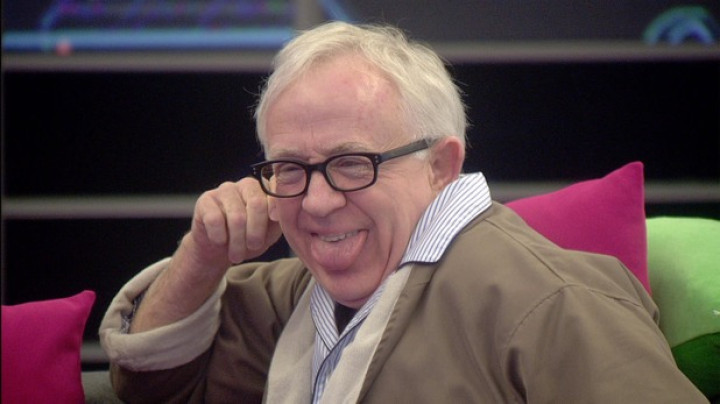 Leslie Jordan is the second housemate to be evicted from the Celebrity Big Brother house.
The 59-year-old playwright was up for eviction along with Frenchy, Stephanie and Kellie.
Speaking to Emma Willis after leaving the compound, the Will and Grace star expressed his shock at being voted out of the house.
\"I was told less than seven days ago that I was the most entertaining,\" he said. \"I was screaming and cursing and beating down the door... I guess that\'s entertainment!\"
The TV and Broadway star, said on reflection, he regretted his volatile conduct in the house.
\"I was afraid that at any moment, my mother would come down and say \'I didn\'t raise him like that!\'\"
He also commented on an altercation over his eating habits in the house.
\"No, but one time I was called out for eating too much and until James called me out on it, it hadn\'t crossed my mind. If one person tells you something, it\'s an opinion, but if 5 people tell you then, well...\"
\"I thought, \'Wow, am I that selfish?\' and I had a little think... was quiet and now I\'ve got the boot!\"
Leslie had found himself caught up in feuds with several housemates and explained he took exception to being described as \"a funny little man\" by fellow Hollywood star Gary Busey.
\"You know, there are no two people more opposite on the planet,\" he explained. \"He\'s big and quiet and I\'m small and... raaaargh!\"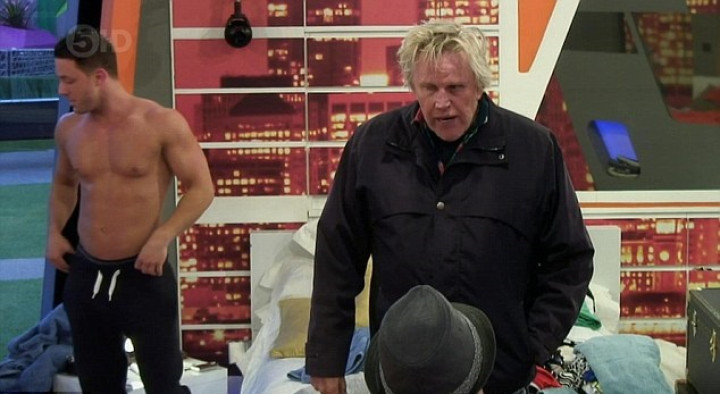 \" I adore him now (but) he\'s very difficult. It\'s more than a hearing problem,\" he continued. \"He\'s had accident... it\'s an effort. The first time I lost my temper with him... You know, I\'ve worked many times with CGI and he came up and said: \'You\'re wrong.\'
\"And then he called me a funny little man,\" he added. \"I\'d rather be called little fatty! It\'s playground.\"
The self-professed diva had a raging row with Frenchy, who took a pair of scissors to the actor\'s underpants.
\"I had my first boyfriend at 60 who bought me a pair of lovely underpants... and she cut them up into pieces,\" he said.
Watching his vitriolic outburst at the French porn star, he said: \"Oh, that\'s so hard I could weep. It\'s really not me. \"(But) she is has a lot of rituals and it never ends,\" he said.
\"Now she\'s sleeping like a baby, but I think in those initial days when I had to share a bed with her, it was constant. Little Fatty then went into French Stripper... and I said horrible things.
\"I will say this: I think she knew (she had gone too far). But then that temper flares... and she said yesterday: \'Don\'t attack me, I will tear this house down. I\'ll give her an A for effort,\" said the actor. \"I have a temper, but not like that.\"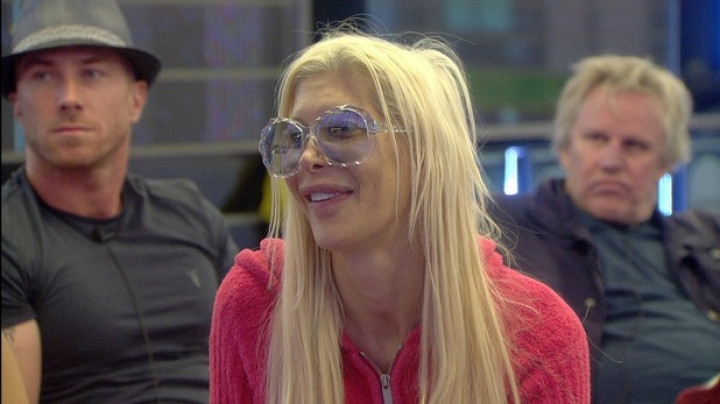 The TV star said that on leaving the house he had made amends and reconciled his relationships and that his departure was \"the best case scenario.\"
\"We\'ve made our amends. I\'ve made my amends with Gary. I think this is the best case scenario. I have a boyfriend for the first time and I miss him desperately.
\"I thought to myself we are all doing the best we can with the light that comes through us. I look at everyone who voted for me to be evicted and I thought that they were a little jealous. There was bad behaviour. There was a lot of bad behaviour.
\"You do realise their nuts some of them in there,\" he concluded.
Celebrity Big Brother continues on Channel 5.