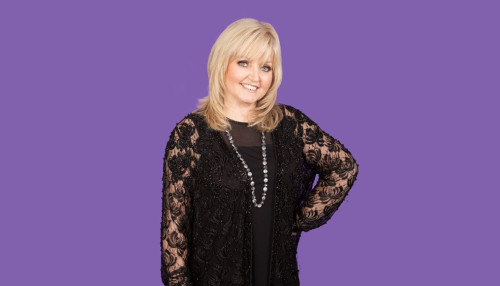 Linda Nolan is the fifth celebrity to be evicted from the Celebrity Big Brother house.
The 54-year-old left the house to the sound of jeers from the crowd.
Exiting the reality show she told host Emma Willis: "I would have loved to have stayed in. I absolutely loved it. I'm gutted to be leaving, but that's the way the show is."
The singer whose sister Coleen was a previous runner up on the series said it was "everything she thought it would be and more. "I would do it again in a heartbeat," she said. "Even after that response."
She had earlier campaigned to remain in the house stating: " I'm not the most entertaining but I think I have been a good housemate."
Her ongoing war of words with comedian Jim Davidson has seemingly dominated her time in the house and the singer, known as the Naughty Nolan, has been criticised for being overly harsh and generally miserable.
The two stars were the first to enter the house handcuffed together. The pair have a history together with Davidson making jibes about her late husband, in relation to an incident in Franck Carson's dressing room.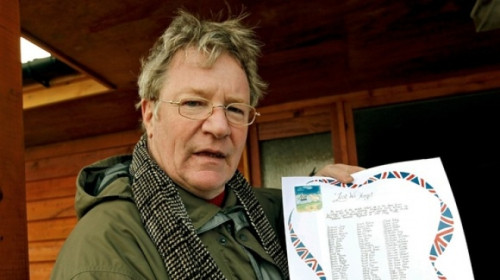 "I don't want to spend my whole interview talking about Jim Davidson but I stand by everything I say. I was true to myself I was honest," she said in her defence.
Explaining her apparent contempt for the comedian she said: "Jim had a little drink one night and he became what he is. Jim is a game player. He says one thing to your face and one thing behind your back.
"I have never been up for eviction. Jim has been every week. That tells you what the housemates think of him. I don't have to like Jim Davidson. I don't hate him."
She went on to criticise him for the way he talks about fellow housemate Luisa Zissman.
"Jim Davidson was vile about Luisa," she said. "To talk about a 26-year-old like that. I think we had something in common because Jim was so horrible to her. "
The Nolan sister, who was described as the mother of the house, has been on the receiving end of criticism from TV celebrities who have taken to Twitter to berate the star.
Jonathon Ross commented "I'm so bored of Linda and Jim moaning about each other."
The Office star Ricky Gervais unleashed a torrent of abuse at the Nolan sister describing her as "miserable, bitter, joyless, s*** stirring, humourless, f***king soul vacuum."
The remaining housemates were told that they were all in the final, however in a Celebrity Big Brother twist, Emma Willis revealed that there will be a further surprise eviction on Sunday 26 January.
Watch Celebrity Big Brother every night on Channel 5.