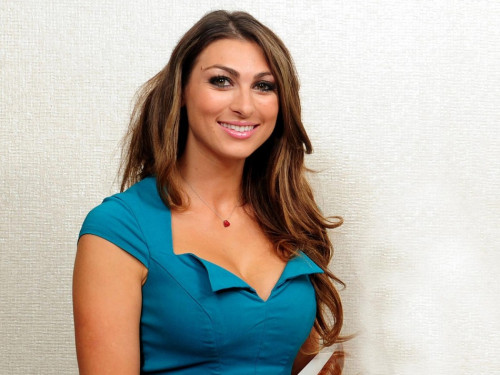 There's dissension in the ranks in the Big Brother house as Luisa Zissman breaks the rules again.
The former Apprentice star dared to commit the cardinal sin of changing her vote midway through a face-to-face nomination.
Zissman was caught trying to switch photos in her gold envelopes. "I need to change," she said. "I chose the wrong nomination."
She was immediately castigated by Big Brother for the violation of the rules and reminded that she was not permitted to change her nomination.
Her deviant behaviour had N'Dubz singer Dappy protesting.
"I'm changing mine then," he said "If Luisa can change hers, I'm changing mine."
Zissman immediately lost her power to nominate due to her transgression. "I knew that was going to happen,"' she said.
Meanwhile, Zissman caused a stir yet again when she ridiculed Made In Chelsea housemate Ollie Locke.
The reality TV star took offence at Linda Nolan's suggestion that he lacked the backbone to express his true opinions and accused him of sitting on the fence.
"I really do feel that you should grow a pair of balls. It's lovely to be the man in the middle that doesn't upset anybody. But just having an opinion isn't going to turn anybody against you," said Nolan.
Both he and Sam Faiers were subjected to a task which required them to state their true opinions about the goings on in the house and the housemates.
Locke, who claims to be non-confrontational found the task an ordeal and refused to comment on whether he thought Jim Davidson was sexist.
"I don't want to do this. I don't want to do this game. I f***ing hate it."
He later addressed the rest of the housemates in speech, clarifying his position and his absence of opinion.
"I haven't had an argument with one person in this place. I just haven't got into anybody's Sh**," he said.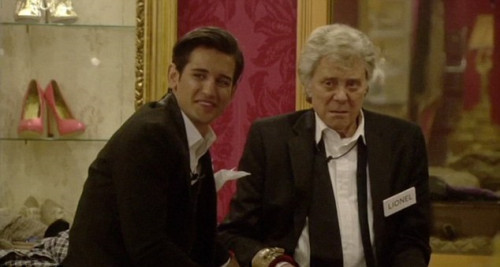 Zissman and Nolan later ridiculed his attempt to explain himself, accusing him of being self-indulgent and a martyr. He confronted the argumentative Apprentice star again when she sang a song mocking him.
Speaking in the diary room he said: "That was my argument, I was proving to them that I can stand up for myself. And then I was shot down by nastiness and hideousness. It's just not fair."
The housemates, who will be facing the fifth eviction on Friday, are Jim Davidson, Ollie Lock, Linda Nolan, Lee Ryan and Zissman.
Glamour model Casey Batchelor was the only housemate to receive no nominations at all.
The remaining housemates are now just six days away from finding out who will be crowned the winner of Celebrity Big Brother 2014.