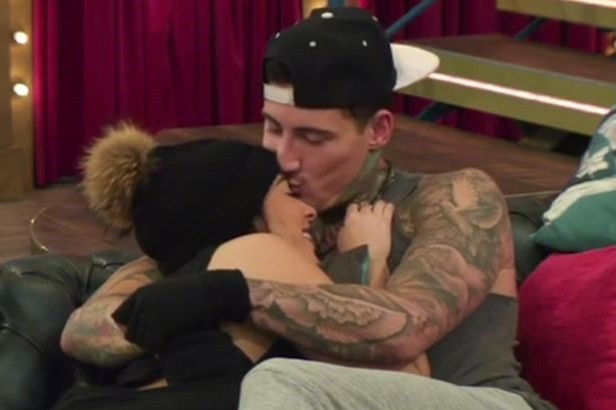 Stephanie Davis announced on live TV that she has dumped boyfriend Sam Reece. The former Hollyoaks actress who has been criticised for flirting with Irish model Jeremy McConnell in the Celebrity Big Brother House, despite being in a long-term relationship, revealed she intends to call it quits with Reece.
The 23-year-old made the revelation when it was announced that she would be separated from McConnell by new entrant Gillian McKeith who was running a detoxing bootcamp for the housemates.
Breaking down at the prospect of an enforced break she opened up her heart to Jeremy saying: "I'm going to miss you tonight," adding: "Obviously Sam's not right for me and I need to sort it when I get out."
The pair later made plans for when they leave the house. "If things work out after we get out of here, I'll book us a holiday somewhere nice, I want to. I think I need to show you what my idea of treating a lady is like," said Jeremy.
Unable to conceal her excitement, bursting into a fit of giggles Stephanie said: "You don't have to do that! Oh my god!" "I want to do that. You'll like me more," he replied.
It was while taking part in Gillian's detox clinic for the most "toxic housemates" that the 22-year-old actress made the revelation that she needed time out from her current relationship: "I need to be single," she said.
While John, Scotty T, Stephanie and Tiffany were invited to try out a range of therapeutic exercises to calm their inner demons, Gillian questioned Stephanie about her complicated relationship status.
"If you have a boyfriend, you can't really expect to be carrying on with someone else and feel good about it," she told the actress. "You need some self-discipline."
Displaying a sense of regret at her actions Stephanie replied: "I don't want to hurt anyone. I've just wanted to be loved." Gillian's advice that she needs to learn to love herself before she can expect to find true love seemed to hit home.
"It's made me realise what I'm worth and that I need to be single," Stephanie said.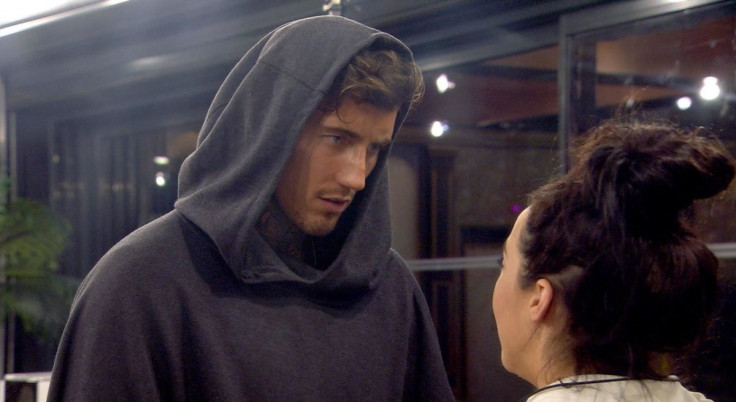 The brief separation also had Jeremy feeling loved up as he admitted to Scotty T that he is in love with Stephanie. "She needs to be treated like a princess," he professed.
While Stephanie has appeared to have made her choice between her partner of one year and her romantic interest in the house, Sam Reece has been maintaining a dignified silence.
Despite watching his girlfriend's antics in the house with another man every night on TV, the model earlier said that he hadn't yet called things off yet. He broke his silence on social media by posting a message saying "Good luck" to Gillian McKeith who went in intending to straighten out the two-timing aspiring singer. "The floozy days of Stephanie will be over," she pronounced.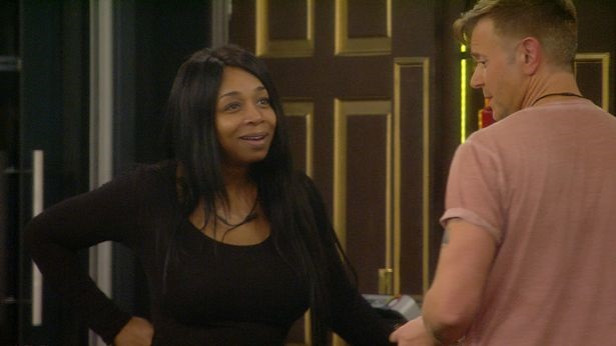 As the latest episode of Celebrity Big Brother revealing Stephanie's confession was aired, Reece took to Twitter , posting a beaming smile as he appeared to show off the results of a teeth whitening treatment. He later responded to a message from a friend who applauded him for maintaining a dignified silence. "Thanks for the support brother!" he replied.
While he appears to be coping in the face of potential heartbreak, commentators on Twitter are divided with some commending Jeremy for his dignified response and others unconvinced, suggesting that Stephanie is using Jeremy for a "showmance" and that the love triangle is actually a publicity stunt.
Meanwhile, Darren Day was definitely not feeling the love as he opened up about his very awkward exchange with Tiffany Pollard. The US reality TV star made her feelings towards her married housemate clear when she cornered him in the kitchen.
"I have something to admit to you, I don't mean any harm,' she said to the bemused blonde. You're such a nice man, you're such a force in here you know. I would never want you to mention this to anyone else, but you're so sexy."
"I just think you're amazing, you really are I would never want to say anything disrespectful. and I don't mean it in a bad way," she continued, despite his obvious discomfort.
"I would be lying if I said I didn't think of you in those ways, but it's nothing I want you to worry about. I'll leave it like that. I don't want things to get weird or you to avoid me, or any of the other girls to find out because they think I should know better."
Darren quickly shut her down, saying: "I am flattered but you know I'm happily married and there's only one woman for me and that's my wife."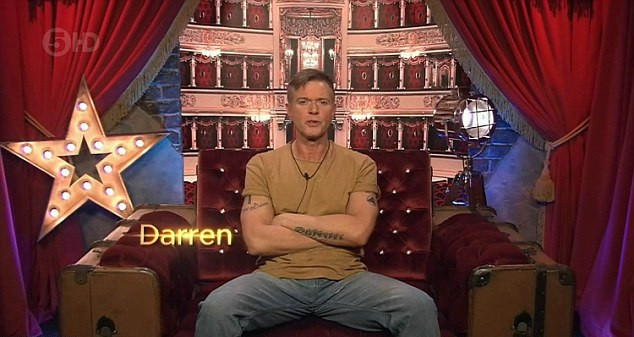 Reflecting on their exchange the 47-year-old turned to Big Brother in the Diary Room explaining: "A couple of things she's said to me has made me feel a bit uncomfortable. I keep her at arm's length."
He made the comments after Big Brother asked him to name the housemates he would miss the least. The actor replied: "I don't know if John likes me. I wish him all the best but he's the one I would miss least in the house. I wouldn't miss Tiffany either."
Tiffany has been apparently been on the look-out for a love-interest of her own and has shared some passionate moments with both Jeremy McConnell and Scotty T. While Stephanie Davis was not impressed as Tiffany appeared to be making moves on her new man, appearing on BBBOTS Megan McKenna branded her 'desperate.'
Celebrity Big Brother continues on Channel 5.