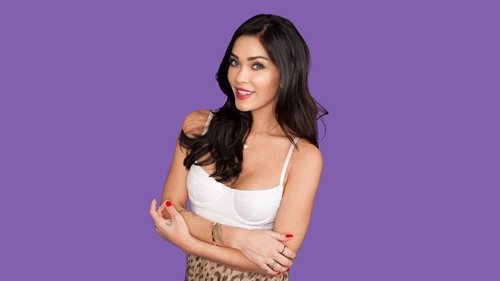 US star Jasmine Waltz is the second star to be evicted from Celebrity Big Brother.
While there were chants of "Get Liz out" from the crowd, show host Emma Willis unexpectedly announced Waltz as the person who had received the fewest votes from the public.
Wearing a sheer dress and knee high boots, she left the house to the sound of booing.
Speaking to Willis after the eviction she said: "If I had the choice I'd stay in, but leaving doesn't upset me because it's so much stress. It feels like you're in this tight little box and there's nowhere to run."
The American model and actress, who is famed for sleeping with Courtney Cox's husband David Arquette, while he was still married to the Friends star, has been at the centre of a love triangle with Lee Ryan and Casey Batchelor.
Describing her initial attraction to the Blue singer she said: "I guess I thought he was cute. I was attracted to him, but a lot was going on. Probably when I got talking to him one on one."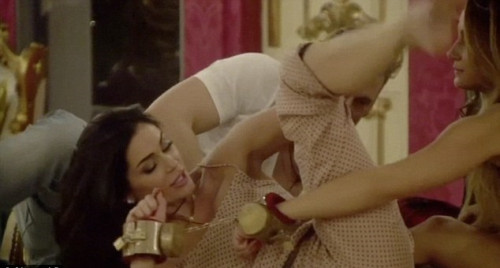 But Waltz was non-committal as to whether she would continue the blossoming relationship with Ryan outside the house.
"I honestly don't know. I'm sure we'll see each other when he gets out. I just can't predict the future."
And she said she wouldnt be surprised if Lee might now turn his attentions back to Batchelor. "I wouldn't put it past him. He was wishy-washy in the beginning," she said.
The actress caused friction in the house, following spats with Batchelor, Lionel Blair and Jim Davidson, who she described as the "most miserable man I have ever met in my life."
She also defied Big Brother by continuing to wear make-up following a ban, instigated a series of sexual dares, and exposed her breasts while drunk on the launch show.
She did however surprise viewers when she selected love rival Casey and singer Linda Nolan to win immunity from eviction.
"I think they would have fun together in there," she said. "I want everyone else out here with me."
Described as the steamiest Celebrity Big Brother ever, the show has won its own celebrity fans with One Direction's Louis Tomlinson and Boy George taking to Twitter to marvel at the on-screen antics of the housemates.
All of the remaining housemates except Casey and Linda will face eviction on Friday's (17 January) Celebrity Big Brother.