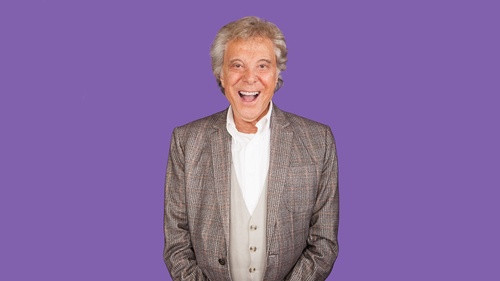 Lionel Blair is the third house mate to be evicted from Celebrity Big Brother.
The 82-year old star said on hearing the announcement by show host Emma Willis: "I expected it. I don't know why, but I expected it."
"I'm so shocked ," said Linda Nolan as he said his goodbyes to his fellow housemates.
Making a characteristically showbiz exit, he left the house in a pin-striped suit and wielding a handkerchief which he magically turned into a cane.
Speaking about his depature he said: "I'm a bit sad, because I've loved them all in there. But I've missed my family so much, I can't tell you."
A favourite to win the show, Blair won audiences over with his willingess to join in the house antics, which included dressing up in black latex in the over 18 house task.
"Thats what I said to the producers. I was the oldest housemate, but I wanted to be one of them. What I found the most difficult was going into the diary room and having to evict."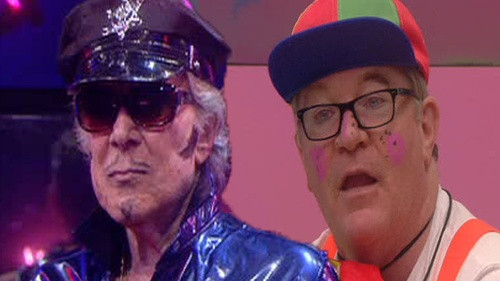 And refelcting on the experience, he hinted at politics and game playing.
"At first I thought noone was playing a game, but now I think someone is - Casey," he admitted.
"Last night I had a long talk with Lee and he blamed Casey saying she said to him, 'You should have kept it going because we'd get lots of press.' And today I heard her saying to Lusia, 'Keep it going. You'll get lots of press now.'
It hasn't been all fun and games for the TV veteran however, who has been seen complainingabout the foul language in the house and had several altercations with Apprentice star Luisa Zissman.
The two were labelled the most annoying housemates and were forced to spend a night in "the most annoying room in the world."
After Zissman stole chocolates and champagne from an adjoining part of the room, the house lost out on privileges as a punishment, for which Blair proceeded to berate her, despite his part in the offence.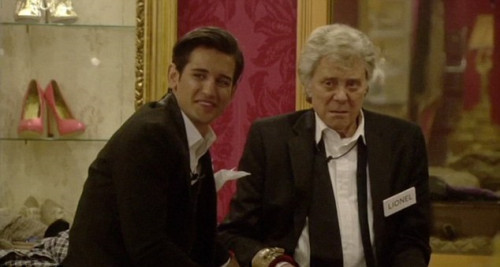 He also chastised her for her suggestion that "it was like being in an old people's home" and described Luisa and Jasmine Waltz as "two selfish bitches."
Speaking to Willis he said of Luisa: " I adore her. She's only 26. There's no lying with Luisa. She says it as it is. And I think we're going to remain great friends."
Blair has regaled the housemates with stories of his famous friendships with fellow entertainers such as Joan Collins and Sammy Davis Junior.
He also formed a close bond with Made in Chelsea star Ollie Locke, who he was handcuffed to at the outset of the show.
"He's so kind and so helpful and he looks like me when I was young."