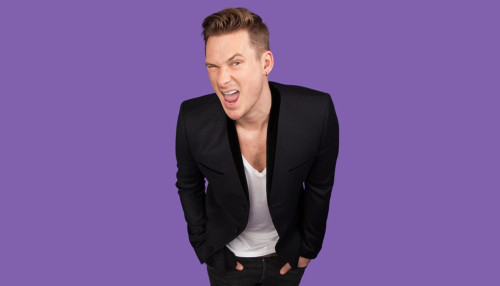 Lee Ryan's appearance in the Big Brother house is proving to be something of a PR disaster if the public reaction on Twitter is anything to go by.
The Blue singer's reality show antics have caused a stir, in what has been described as the "horniest house ever."
Fans of the show turned to Twitter to unleash their venom at the Big Brother love rat, who has been seen toying with the affections of glamour model Casey Batchelor, and as quickly dropping her to turn his attentions to Jasmine Waltz.
"Supposed to be working. Instead I'm drinking wine and thinking how much Lee Ryan looks like a blonde guinea pig and how much I despise him," wrote one unimpressed viewer.
"lee ryan is such a lil dirty dog he's playing girls and then twisting it and blaming casey. so rude and disrespectful," said another.
The singer's tears of remorse at his behaviour weren't washing with anyone either. "Lee Ryan crying to camera for sympathy to make everyone like him- doesn't care what anyone feels but himself! #pig."
"oddly, Lee Ryan spends his entire time on Twitter wondering aloud why his love life is a car crash and all his exes hate him."
Celebrities too have been expressing their surprise at the tawdry turn of events on the reality show.
Walterloo Road star Chelsea Healey described the show as "Spicey," while X Factor runners up Rough Copy commented on the nudity saying that the show resembled a sex chat forum.
Comedian Rufus Hound mocked the singer who expressed hsi conerns about how he might be perceived by the public.s
But it fell to Ryan's band mates to jump to his defence. Duncan James tweeted: "Think people need to stop giving #leeryan a hard time! He's single, having fun and enjoying his Big Bro experience to the max it seems!"
Blue's Simon Webbe reiterated the sentiment saying Ryan was just playing the game.
"For those who don't get him, give him time. Remember it's a tv show and @LeeRyanMusic is there to entertain you. Whatever you're feeling, you are meant to lol. Understand this, @LeeRyanMusic will be himself and you gotta love him for that lol."
30-year-old Ryan earlier admitted to experimenting sexually with a man "Yeah I've been with a man. Everyone's done experimentational s***. I'll tell you later." He then added: "Of course, man. I'm a well-travelled person. I've never admitted it anywhere. No-one's bothered to ask."
The revelations came after Waltz admitted to a one-year relationship with a woman while in prison.
The US actress and Apprentice star Luisa Zissman, who kissed in the bathtub in a game of truth and dare, seem to planning on taking their flirtations further after the show.
"Let's all meet up after and take our pants off," said Waltz. Zissman who has famously admitted to being a former sex addict and enjoying sex parties responded saying: "I love an orgy."