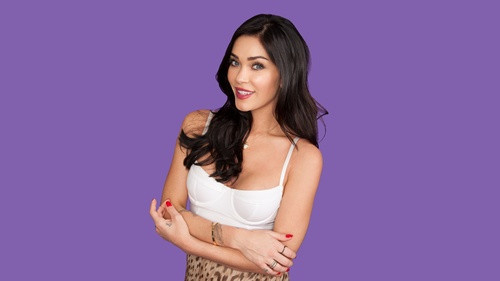 US star Jasmine Waltz is already causing a stir in the Big Brother house, just 24 hours since the launch event.
And it's becoming apparent why she was considered a good candidate for the often raucous reality show.
The actress and model won notoriety in LA after actor David Arquette, admitted on live radio to sleeping with her, while he was still married to Friends star Courtney Cox.
She's also known for having a public brawl with wild child Lindsay Lohan.
In the house, the temperamental star has grown increasingly irritated at being handcuffed to fellow housemate, Sam Faiers.
As part of a twist in the live Big Brother launch, it was revealed the housemates would be handcuffed with a partner "until further notice."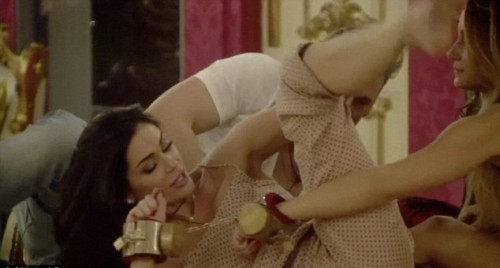 Waltz initially said she was happy to be at such close quarters with the TOWIE star saying "She's hot!" But it stopped being fun when they had to figure out how to take a shower while still shackled.
"I don't know how to take my clothes off. I'm not f*****g Houdini," said Waltz.
In a drunken display, she first pretended to simulate sex with the TOWIE star. Then, when her attempts to persuade Faiers to step out for a cigarette fell on deaf ears, looking bedraggled, the 31-year-old writhed on the floor in protest, becoming entangled with Faiers and baring her breasts.
"You all hate me," she told her, noting the evident disapproval of the housemates. " We don't hate you, you're just a bit mad," replied the TOWIE star.
The actress didn't make much of an impression on TV veteran Lionel Blair, who looked on at the shameless display with disapproval.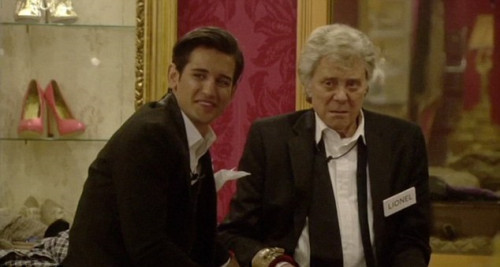 "I nealry said something, but then I thought it's not my place. It's the language," said Blair. "It's indecent. You don't expect a girl to say things like that.
"I feel sorry for Sam. It would be good if someone like Linda said 'listen darling you're a lovely girl...' because she's nice really. Someone's got to tell her."
Blue singer Lee Ryan stepped in to help unravel Sam and gallantly covered Waltz's bared breast, which prompted Waltz to bite his leg.
While the public already have their favourites, Waltz certainly promises to be compulsive viewing, even if it is for all the wrong reasons.