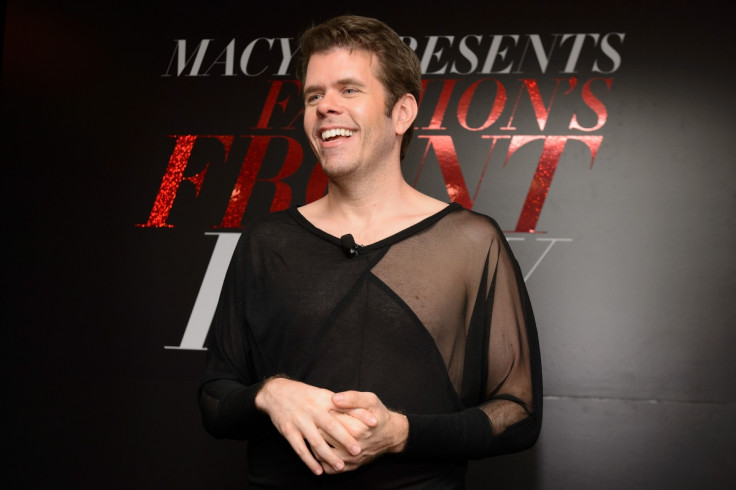 Celebrity blogger Perez Hilton has sparked controversy after posting a picture of himself in the shower with his two-year-old son Mario on Instagram. The 37-year-old openly-gay star caused an online uproar after sharing the intimate snap with his fans on the popular photo-sharing site.
In the photo, the father-son duo can be seen grinning widely for the camera as they mess around in the bath. It is not clear whether they are naked. Alongside the snap, he wrote: "Our family motto is: #fun! We try and incorporate fun into as much of the everyday things we do! #Bathtime."
Within hours the image had gone viral and stirred up a huge response form the online community with many of his followers claiming that it was 'creepy' and inappropriate.
One outraged user said: "This is child abuse," while another user wrote: 'Is this a joke there are both naked." However, one supporter argued that his only mistake was sharing the snap on social media: "Bathing with your young is harmless enough, taking selfies with your naked child is seriously unwise. Where's the common sense, do these parents really like the idea of weirdos playing with themselves whilst looking at their kids, most wouldn't."
In the wake of the backlash Hilton, whose real name is Mario Lavanderia, defended his actions by replying to one comment saying: "I had my bathing suit on, and I didn't feel the need to clarify that in the caption."
He added in a statement to DailyMail.com: "Everyone does what they see fit as a parent. Personally, I enjoy putting on my swim trunks and taking a shower with my son as often as possible. I'd rather do that than leave him unattended, which will not happen until he's older and I'm confident he can be safe alone."
Hilton is father to Mario and five-month-old Mia, who were conceived using an egg donor and a surrogate mother. Earlier this year, the former Celebrity Big Brother contestant revealed that he decided to go it alone because he "didn't want to worry about a relationship of mine interfering with the happiness and well-being of my children."