Katie Price has been crowned the winner of Celebrity Big Brother.
The 36-year-old found herself in a face-off with rival Katie Hopkins in the live final.
The former glamour model couldn't hide her disbelief when she was announced the winner of the series. "'What is going on? I can't believe it," she said, fighting back tears.
Katie Hopkins, who arrived in the house to boos and was dubbed the most hated woman in Britain, left in second place and equally surprised at the outcome. She credited the arrival of Perez Hilton with her winning public favour, after the celebrity blogger became a target for hate amongst the housemates and the viewing public for his increasingly vitriolic conduct.
"Thank you for putting him in there. If he had not been such a t**t, that would have been me," she said. " I was the most hated cadidate on the show ever, so to come in second was really nice."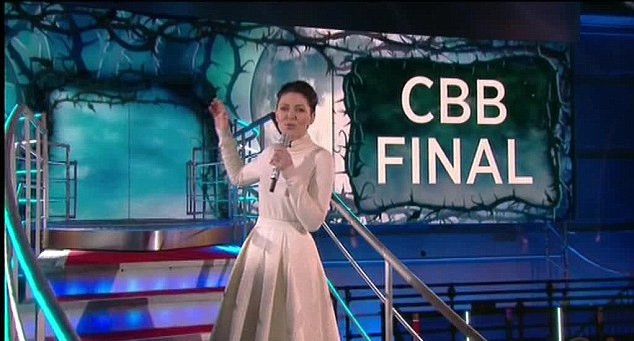 Calum Best, who was the favourite to win the show, took third place ahead of arguably the most popular housemate, Keith Chegwin. The 58-year-old was overwhelmed by the experience, breaking down in tears as he left the house.
Michelle Visage, the housemate who made no secret of wanting to win, was also evicted in the live final. The 46-year-old looked shocked when host Emma Willis called out her name, but seemed to be resigned to the fact that Katie Price would be hard to beat.
"Katie Price does have a legion of fans which is what brought her in here. But if she came in top three, that would kill me!" she said.
The show quickly turned into a battle of the Katies with the two often at loggerheads. Hopkins was less than impressed by Price stating: "... the person she really is, is just thick, not that funny, obsessed with her boobs and doesn't know much English."
Katie Price was criticised by her housemates for constantly talking about her tumultuous relationships with her ex-husbands and for bringing little in the way of entertainment to the proceedings after making a late entry.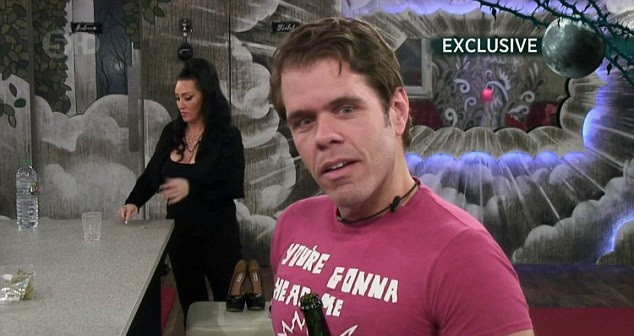 But the show has been explosive from the start with all of the housemates becoming embroiled in verbal spats and tantrums. There was also scandal and controversy when American actor Jeremy Jackson was forced to leave after allegedly manhandling British model Chloe Goodman. Coronation Street star Ken Morley also made a premature exit midst charges of racist, homophobic and sexually offensive language.
But it was Perez Hilton who seemed to rile the housemates the most. The celebrity blogger dominated the show which he dubbed The Perez Show, deluding himself that he would ultimately win. He forged an unlikely clique with Nadia Sawalha, while engaging in a war of words with Katie Hopkins. His lack of respect for his fellow housemates prompted singer Alexander O'Neal to sensationally quit the show.
But it was the arrival of Katie Price that seemed to bring some peace to the house. Her win went down well with the housemates with each of them describing her as a deserving champion.
Cami Lee said: "She's been through so much. She deserved it. The Price is right." Patsy Kensit added: "I'm pleased Katie Price won. She's sound. I'm thrilled for her." Nadia Salwaha commented: "I'm over the moon, good won over evil," while Perez Hilton was elated: "I'm so happy because Katie Price was not only kind and good but brave in the house. She was brave to be friends with me. I'm beyond thrilled."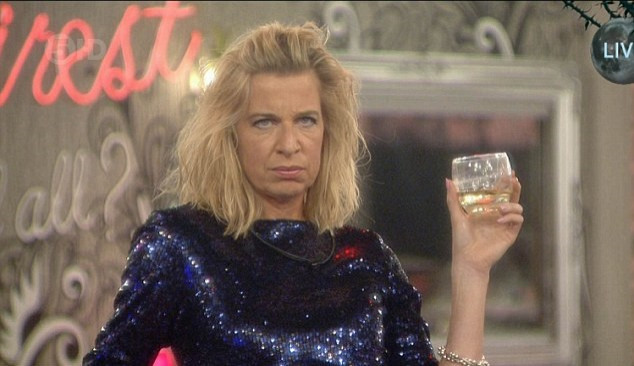 But in characteristic caustic style Katie Hopkins made no bones about her disappointment that Katie Price was crowned the winner. "It's a con," she said. "You can't come into the house late and expect to win. She was dull. All she did was talk about her sex life and complain about her life. Katie Price isn't a winner in any sense of the word."
Reflecting on the experience Katie Price said: "I can't believe I've won. But I'm not a sore loser unlike Kate. But it just goes to show why the British public voted for me and not her. I actually thought Kate or Keith would win. I love Keith and I think I've definitely found a friend in Keith.
"I was just myself," she said. "I know I've been genuine and at the end of the day I know I'm real. I'm not fake."