Central African Republic Conflict: Peacekeepers Fail to Prevent Ethnic Cleansing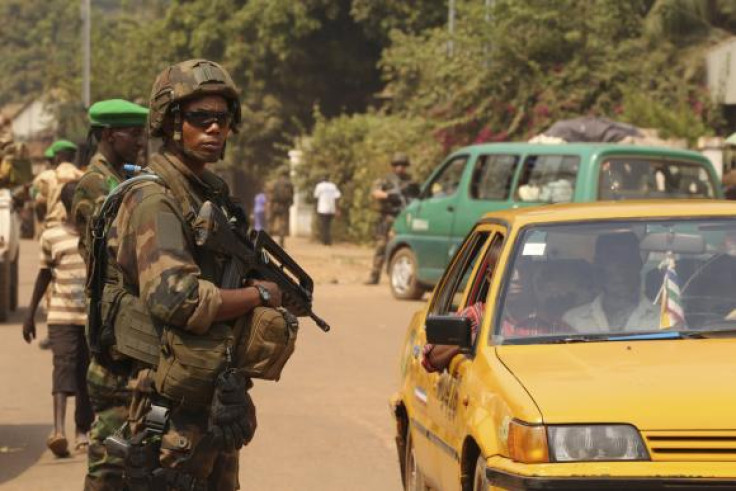 Peacekeepers in the Central African Republic did not deploy quickly enough to western parts of the country to protect Muslim civilians from "ethnic cleansing" by the mostly Christian "anti-Balaka" militias, according to an Amnesty International report.
The increasing sectarian nature of the violence in the Central African Republic prompted the UN to authorize the deployment of peacekeeping forces in the country. About 5,500 African Union forces (International Support Mission to Central Africa, MISCA) and 1,600 French troops are currently there trying to end the bloodshed.
The EU agreed to send troops to help contain the fighting, but the soldiers never arrived in CAR.
UN Secretary-General Ban Ki-moon said the international community's response "does not yet match the gravity of the situation" and that more must be done to prevent atrocities, restore order and protect civilians.
Ban warned that the sectarian violence is "changing the country's demography", putting the country at risk of becoming divided into parts.
"While the scale of the violence in the Central African Republic over the past year is unprecedented, the country has been in a human rights crisis for years. If it is to escape the violent quagmire into which it has sunk, both the international community and the national government will need to act immediately," Amnesty said.
"The main challenge in rebuilding the security forces, including the army and police, will be to ensure that they disband the many armed militias operating in the country— rather than working with such groups or adopting their practices."
The international war crimes prosecutor has opened an investigation into potential war crimes or crimes against humanity in the Central African Republic.
The prosectur, Fatou Bensouda, said that the situation for civilians in the country has "gone from bad to worse" since September 2012, and she has recently received reports of "extreme brutality by various groups".
Several NGOs have warned against a potential major food crisis in CAR.
According to one UN assessment, about 90% of the country's inhabitants eat only once a day, while 96% of farmers have no access to seeds with more than 1.3 million people in need of immediate food assistance.
The conflict, which started in December 2013, has pitted Muslim Seleka forces against Christian Anti-Balaka militias who have engaged in tit-for-tat violence that has resulted in over 1,000 deaths and left nearly a million people (20% of the population) displaced.
© Copyright IBTimes 2023. All rights reserved.