Central African Republic: Rights groups urge global community to support Special Criminal Court
NGOs meet in Brussels to ask donor countries for support to end impunity for crimes under international law.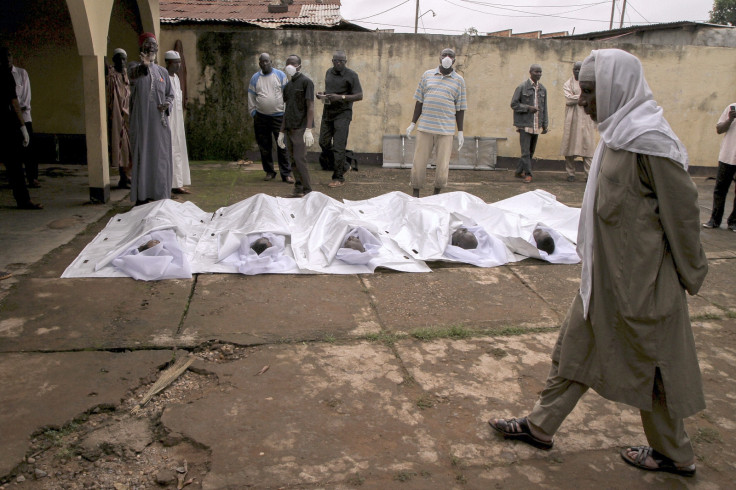 As the international community gathers on Thursday (17 November 2016) in Brussels to hold a conference aimed at ending the violence in the Central African Republic (CAR), rights groups have urged donor countries to support the country's Special Criminal Court (SCC) to end impunity for crimes under international law.
Representatives of the European Union and CAR's government are hosting the Brussels Conference, where they are to discuss funding priorities for the country, which erupted into chaos when Muslim rebel group Seleka toppled the then-president François Bozize's government in March 2013.
Following the coup, the largely Christian vigilante anti-Balaka group organised themselves to fight against the Seleka, carrying out large-scale reprisal attacks against Muslim civilians, sparking a sectarian civil war.
In June 2015, CAR's government adopted a law to create the SCC to pave the way to justice for victims, and hold accountable Seleka and anti-Balaka warlords who have committed crimes in the CAR since December 2012. Just under 16 months later, the court has yet to become operational.
Ahead of the conference – the fifth of its kind in 10 years – international human-rights non-governmental organizations (NGOs) urged donor countries to provide technical, financial, and political support for the court and its mandate to end impunity for crimes under international law.
"The Central African Republic has been the theatre of repeated cycles of horrific abuse for over a decade, without any consequences for those responsible," a coalition of 17 CAR and international rights NGOs said in a declaration. "Donors should back efforts aimed at making the SCC operational to break this vicious cycle of impunity, and the Central African authorities should show leadership in following through."
The International Criminal Court opened an investigation in September 2014. While the investigation is ongoing, Human Rights Watch said it would "most likely only target a handful of suspects". In this context, the SCC is critical to help strengthen the justice system overall, with the support of the government of President Faustin Archange Touadéra.
One of the NGOs, atrocity-prevention policy group Enough Project, said donors should prioritise fighting against financial crimes such as trafficking and money-laundering and ending impunity for those who perpetuate gross human-rights violations and steal country's wealth.
Sasha Lezhnev, associate director of policy at the Enough Project, said: "In CAR, the system of violent kleptocracy has been at the heart of a state of permanent war. In this system, competing networks of actors within the government and armed groups, enabled by foreign powers and the business community, are engaged in armed conflict and corruption to protect personal interests."
The coalition includes Action des Chrétiens Contre la Torture, Amnesty International, International Federation for Human Rights, HRW and the Ligue Centrafricaine des Droits de l'Homme.
© Copyright IBTimes 2023. All rights reserved.