There are growing fears violence could erupt following yesterday (31 October)'s withdrawal of troops by France's Sangaris military mission in the Central African Republic (CAR).
Operation Sangaris started three years ago to stop bloodletting when Muslim Seleka rebels toppled the then-president François Bozize's government in March 2013. Following the coup, the largely Christian vigilante anti-balaka group organised to fight against the Seleka and carried out large-scale reprisal attacks against Muslim civilians, sparking a sectarian civil war.
France said it was withdrawing 2,000 troops after Defense Minister Jean-Yves Le Driand last month declared the mission to stop fighting in CAR had "been a success". A total of 350 French soldiers, equipped with observation drones, will remain in the country as a backup for the UN mission Minusca.
Fears Seleka rebels will commit 'serious acts of violence'
There are concerns that the 12,870 Minusca troops, now in sole charge of security in the African nation, will not be able to prevent violence from flaring up again between Seleka and anti-balaka militias, and other vigilante groups.
The withdrawal comes amid a fresh wave of killings and reports that armed groups are preparing to launch new violence. RFI on Sunday reported that "several hundred heavily armed Seleka gunmen from rival factions" were gathering in Batangafo, 350km (217.48mi) north of the capital Bangui.
For Lewis Mudge, a researcher in the Africa Division at Human Rights Watch (HRW), the departure of the Sangaris could not come at the worse time.
"Sangaris are leaving in the context in which the Seleka, in many ways, seem to be emboldened to commit really serious acts of violence in the centre of the country. This is by far the most unstable the CAR has been this year. It's not only the 200 to 300 Seleka troops in Batangafo who are gathering, and there was real violence last week," the researcher exclusively told IBTimes UK.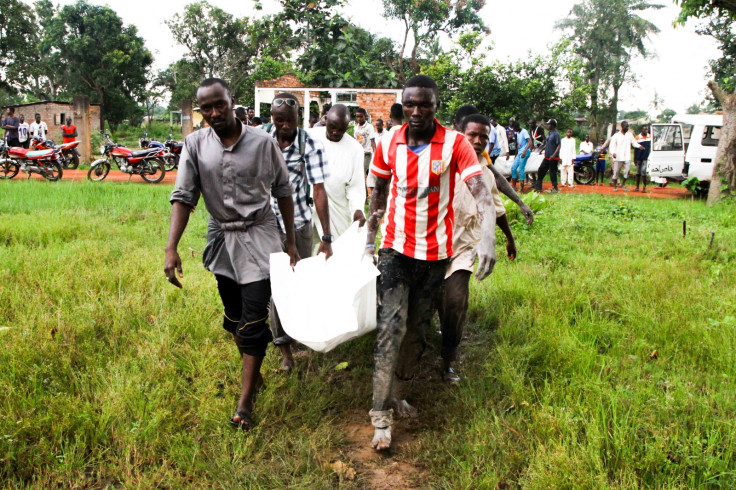 Last week, at least 25 people, including six members of the security forces, were killed in clashes in and around the central town of Bambara. In the capital Bangui, where civil society had organised a protest against Minusca for failing to protect civilians, four people were killed.
On 12 October, UN peacekeepers were unable to stop Seleka rebels from killing at least 37 civilians, wounding 57, and forcing thousands to flee when they razed a displaced persons' camp in nearby Kaga-Bandoro. The rebels shot, stabbed, or burned to death the civilians, including at least four women, five children, three older people, and four people with disabilities. A total of 435 of huts were destroyed in the camp.
"The crimes committed in Kaga-Bandoro are a sad, shocking and stark reminder of how unafraid the Seleka are of UN peacekeepers. They attacked a camp, a site of refuge. While some anti-balaka may infiltrate the camp for food, the vast majority of people are the the most vulnerable people affected by the fighting. For the Seleka to go in and just burn burn them to death is just completely unacceptable, and really demonstrates the work that the UN needs to do to enforce its mandate," Mudge explained.
Sangaris: a controversial but effective mission
Sangaris was a controversial mission – these were the troops accused of very serious abuses committed on minors and France is a former colonial power – but the troops were feared by the warring groups. The French had the capabilities to get out very quickly, and remind the Seleka "where the red lines are".
"Frankly, the Seleka are going to get stronger and stronger, and they are clearly demonstrating that they are capable of committing serious crimes in front of UN troops and the only international forces that they and anti-balaka truly fear were French," Mudge said.
The Sangaris continued to prove they were the only force capable of using air support and armour support quickly and effectively. This was most demonstrated last year when Bangui really exploded in violence on 26 September and again on 26 October.
"In my opinion, it really was the Sangaris being on the ground and watching that unfold that kept the city from completely escalating into serious conflict. With the departure of the mission, that option of very well trained, very well armed and very effective force that can move quickly is just off the table," Mudge warned.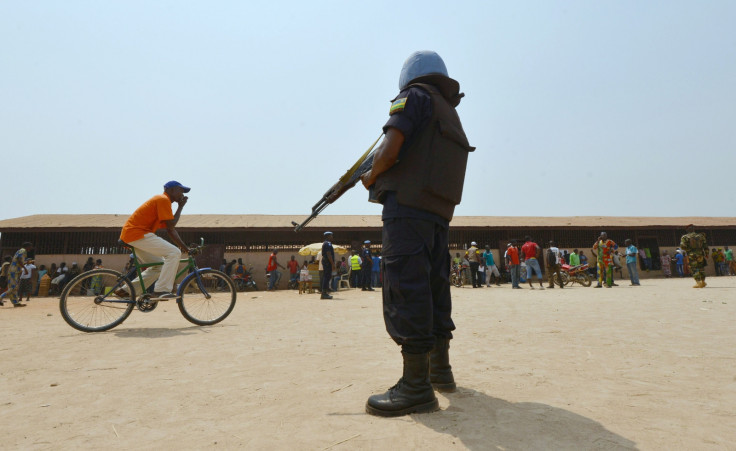 Hold warlords accountable for horrific crimes
HRW is calling for a recognition on the part of Minusca that the mission has to enforce its Chapter seven mandate – of which key components being the protection of civilians – and ensure that Seleka and anti-balaka warlords who have committed crimes in the CAR since December 2012 are held accountable in order to slay future warlords.
Since then, there have been two national sessions of the criminal court in Bangui – in 2015 and 2016 – and those sessions have only handled dossiers of a couple of people accused of serious crimes, crimes against humanity and war crimes.
"They are still, literally, walking around free. I think that this violence that we are seeing is going to continue indefinitely until a final message is sent to those people saying: the days of impunity are over and there is going to be some degree of accountability," Mudge added. "Otherwise, we are looking at a cyclical pattern in which crimes are going to continue to be committed because people know they can get away with it."
The CAR is one of the world's poorest countries.