26 people killed in their homes by Seleka rebel attack in Central African Republic
Muslim insurgents were supposedly disbanded but UN peacekeepers say they had to intervene to stop further violence.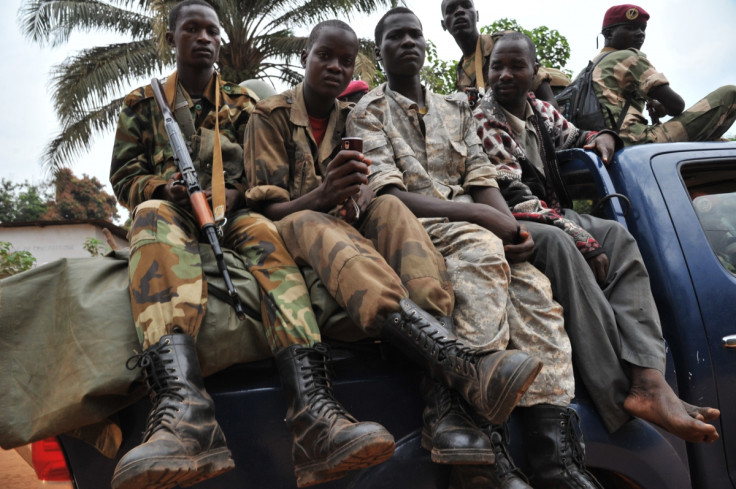 At least 20 people have been killed in the Central African Republic (CAR) in attacks allegedly carried out by elements of a rebel group, the United Nations peacekeeping mission in the country confirmed. The central African nation was thrown into chaos in early 2013 when Muslim "Seleka" rebels toppled the then-president François Bozize's government.
Christian "anti-Balaka" militias responded to abuse by the Seleka rebels by attacking Muslims.
The Seleka group was chased from the capital Bangui and supposedly disbanded.
Since December 2013, approximately 25% of CAR's population has been internally displaced by the conflict which left the country divided along ethnic and religious lines. More than half of the population is still in need of humanitarian assistance, according to the UN's refugee agency.
26 killed in Seleka attacks
The UN's so-called Minusca mission has confirmed at least 26 people were killed in attacks carried out by elements of the ex-Seleka group in the centre of the country in Kaga Bandoro and Ndomete on 16 September.
A spokesman for the presidency confirmed the death toll, according to BBC, and claimed Seleka members went from door to door and killed their victims.
Peacekeepers intervened to stop further violence in the northern market town of Kaga Bandoro, near where the attacks were launched. Kaga Bandoro sits 245km (152.2m) north of Bangui.
Some 10,750 UN peacekeepers are deployed in the country as part of Minusca, whose mandate was extended in July until 15 November 2017. The Security Council said on 27 July the mandate extension provides "time for the mission to assess the post-transition process in the country".
Why is there a spike in violence?
The most recent violence in Bangui started on 25 September 2015, when a 17-year-old Muslim motorcycle taxi driver was killed. In revenge, on 26 September, everything came crashing down with a resurgence of tit-for-tat killings. Muslim self-defence groups from Kilometre 5 (K5), a traditional and diverse Muslim neighbourhood in Bangui, began to attack Christian and other neighbourhoods north of the enclave.
K5 is described as the "fault line of the bloody sectarian violence gripping Bangui".
© Copyright IBTimes 2023. All rights reserved.