United Nations (UN) and French peacekeepers have been accused of bestiality and degrading sexual abuse, on more than 100 women and girls in the Central African Republic (CAR), as recently as this week and as far back as 2013, according to shocking new information.
AIDS-free World, the advocacy group that last year leaked a UN report revealing that UN peacekeepers were suspected of sexually abusing children in the conflict-ridden nation, launched the Code Blue campaign to end impunity for sexual exploitation and abuse by UN and international peacekeeping personnel.
On 30 March, Code Blue Campaign revealed appalling new information relating to the UN's senior leadership.
Appalling
accounts of sexual abuse
In one of the most degrading accounts collected by the Minusca (UN's peacekeeping mission in CAR) Human Rights Officer, during a visit on 26 March, three victims claim they and a fourth girl were "tied up and undressed inside a camp by a military commander from the Sangaris force (the French military intervention in CAR) and forced to have sex with a dog," according to Code Blue Campaign.
Each girl was then given 5,000 Central African Francs ($8.6, £6). While three girls sought basic treatment following the abuse, a fourth girl is reported to have later died of an unknown disease. "One of the survivors said that she was called "the Sangaris' dog" by people in the community," the advocacy group said.
According to the group, 98 girls, who were interviewed by the United Nations Children's Fund (Unicef) two weeks ago, claimed they had been sexually abused by international peacekeepers. The nationalities of the alleged abusers are not known.
On 26 March, the Deputy Special Representative of the Secretary-General and a delegation from Minusca were told by local leaders and victims that troops from France and Gabon had sexually abused several girls in their province. The local leaders added some victims were forced to leave the area due to stigmatisation by their community.
In another province of the conflict-ridden country, the mother of a 16-year-old girl informed local police that a Congolese UN peacekeeper raped her daughter in a hotel room this week – on Monday 28 March.
"When police questioned the accused in the presence of his UN military commander, the soldier confirmed that he 'had sexual intercourse' with the victim several times, and paid her between 2000 and 5000 Central African Francs," Code Blue Campaign stated.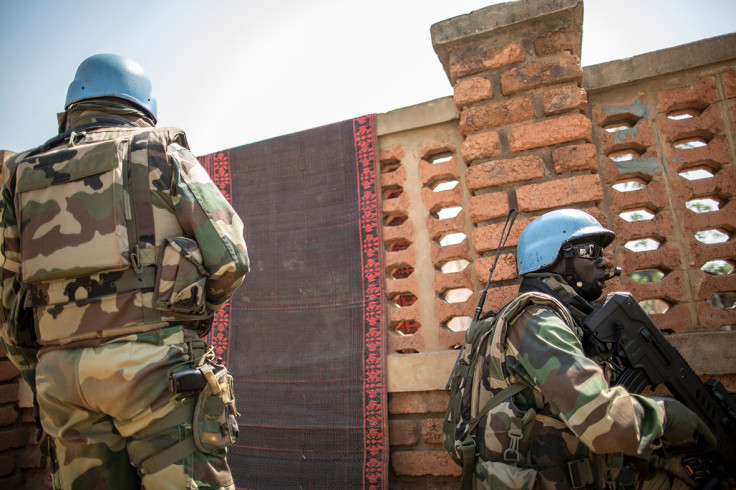 UN crisis meeting
According to sources, UN General Secretary Ban Ki-moon's Chef de Cabinet, Edmond Mulet called on an urgent crisis meeting, on 29 March, to discuss the latest crimes allegedly perpetrated "by a combination of non-UN and UN" peacekeeping personnel between 2013 and 2015.
The meeting was attended by"all senior-level actors," including executive director of Unicef Anthony Lake, the special coordinator on improving the UN response to sexual exploitation and abuse, Jane Holl Lute and legal affairs and legal counsel, Miguel de Serpa Soares.
Following the meeting, "integrated-multidisciplinary assessment teams" were sent to CAR to investigate affected remote areas, and "additional members to support urgent investigations are being dispatched in the coming days".
Code Blue Campaign revealed that Unicef had also allocated around 10% of its remaining annual budget ($2 million) to augment response capacity in CAR. Lake, meanwhile, is reported as saying it would be difficult to sustain unless more funds are requested or identified.
Running from 1 April to 5 April, Code Blue Campaign also revealed the Secretary-General would consider dispatching high-level envoys to member states whose troops have been implicated in the alleged crimes.
Assistant Secretary-General for Field Support Atul Khare, meanwhile, said he would request member states to make urgent contributions to an "established" victims' assistance trust fund". Minusca funds should be used for victim assistance where necessary, including transportation, medical support and emergency psycho-social care.
Asked to comment on the alleged crimes, the office of the UN Spokesperson sent the following statement to IBTimes UK.
On Friday 25 March, the United Nations Multidimensional Integrated Stabilization Mission in the Central African Republic (Minusca) announced that it had received new allegations of sexual exploitation and abuse that had taken place between 2013 and 2015 by UN and non-UN personnel, as well as by local armed groups, in the Kemo prefecture of the Central African Republic. Further information was also provided by the Spokesman's Office on Monday, 28 March.
A Minusca-led integrated team comprised of Office of Internal Oversight Services (OIOS), Human Rights, Child and Women's Protection, Conduct and Discipline, Unicef, UNFPA and UNHCR travelled to the area and is now on the ground. The exact number and nature of these extremely troubling allegations are still being determined. The team has identified the contingents in question as those provided by Burundi and Gabon. Allegations made against the French Sangaris forces in the same area are also being investigated. Alleged victims are being interviewed and will be provided with assistance and psycho-social and medical support.
The Burundian and Gabonese units allegedly involved will remain confined in camps during the investigation, except for essential tasks.
The United Nations has formally notified the Troop Contributing Countries in question, as well as to the French authorities, informing them of these allegations. The Troop Contributing Countries have been requested to send investigators immediately to participate jointly in the ongoing investigation.
The Under Secretary-General for Field Support Atul Khare met with the Permanent Representative of Burundi on Wednesday, 30 March and the Security Council will be briefed on the latest developments in closed session on Thursday, 31 March. A meeting with representatives of Gabon will take place as soon as possible.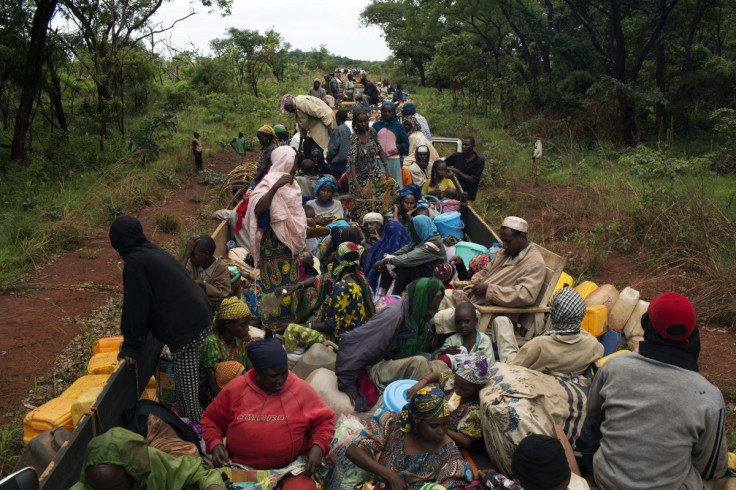 More from IBTimes UK