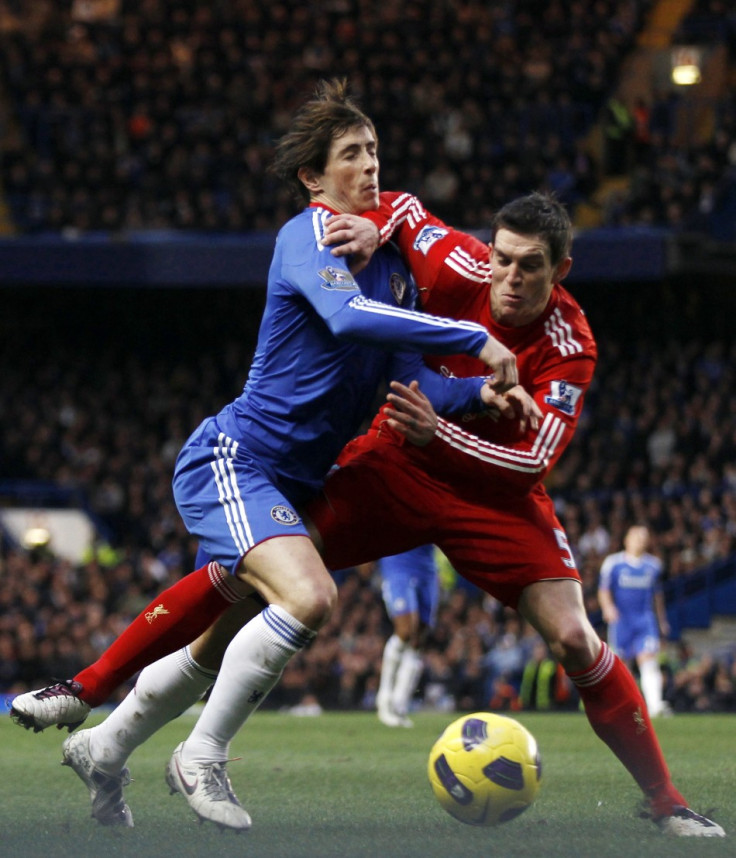 Daniel Agger has rued Liverpool's missed chance against Blackburn on Boxing Day, with the Reds suffering yet another draw in their efforts to maintain the pace on fifth placed Arsenal.
Kenny Dalglish has mapped out a clear plan for the Anfield club to finish in the top four at the end of the season, and while Liverpool have been pushing hard to get into contention with Arsenal, Tottenham and the Manchester clubs, the side have suffered some lacklustre results through December.
Draws with Blackburn and Wigan and a loss to Fulham have topped off a disappointing month for Liverpool all round, and as the club look set to lose striker Luis Suarez to suspension, and have already lost Lucas Leiva to injury, January is set to be a month of redemption for Dalglish's squad.
And Agger, who garnered the only yellow card in the match against Blackburn on Monday, believes that keeping confident is of the upmost importance as the season hits the business end.
"When you don't take your chances, you don't win football games," Agger told the official Liverpool website.
"We had a lot of shots on goal today but you have to give credit to their keeper who made a few good saves. You can only keep on creating chances and at some point it has to come.
"Looking at the game today, we still created chances so the confidence must still be there.
"It's a worry but what can you do? The only way to solve it is to create more chances.
"I really think for 80% or 90% of the time we are playing well. That's the strange thing as normally when you play well you get a bit more luck.
"But somehow we are missing that final touch. We need to find that. Normally when you try harder you get the luck and that's what we must keep doing."
Agger insisted that misfiring Siarez and Andy Carroll aren't the only ones to blame for Liverpool's poor scoring record, with the side's defenders also missing important chances.
"It's not just one or two players, it's actually all of us. We all have chances and don't score," he explained.
"Lots of us had chances against Blackburn - each of the defenders must have had a chance each.
"It's like when we defend, it's not just the defenders who defend. We all need to be chipping in with goals.
"When you play for Liverpool Football Club and play at Anfield you have to go out and win games, especially ones like this."