Embattled Republican French presidential candidate Francois Fillon has been hit by fresh allegations claiming the former prime minister received a €50,000 (£43,000) loan from a billionaire businessman.
According to the French Satirical weekly Le Canard Enchainé, Fillon received the interest free, undeclared personal loan in 2013. The newspaper has published a series of stories on the Republican candidate, previously the election's front runner and the most likely individual to take on extreme right wing candidate Marine Le Pen in the elections.
However, a string of revelations concerning Fillon's employment of family members, including his British-born wife, for work they allegedly never did, has brought his campaign to its knees and left Fillon abandoned by dozens of his parliamentary backers.
According to Le Canard Enchainé, Fillon never reported the loan from Marc Ladreit de Lacharrière to a state transparency agency. Lacharrière is the chief executive of a financial services holding company with close ties to the Fillon family, the Guardian reported.
The loan, as well as Fillon's misuse of company funds after his wife was paid large sums by one of Lacharrière's literary magazines, is currently being investigated by judges.
At a highly charged press conference on 1 March, in which some commentators had presumed the former Prime Minister would drop out of the race, Fillon announced he had been formally summoned by magistrates to answer questions over his finances. He had previously said he would step down from his position as Republican candidate if he was put under formal investigation.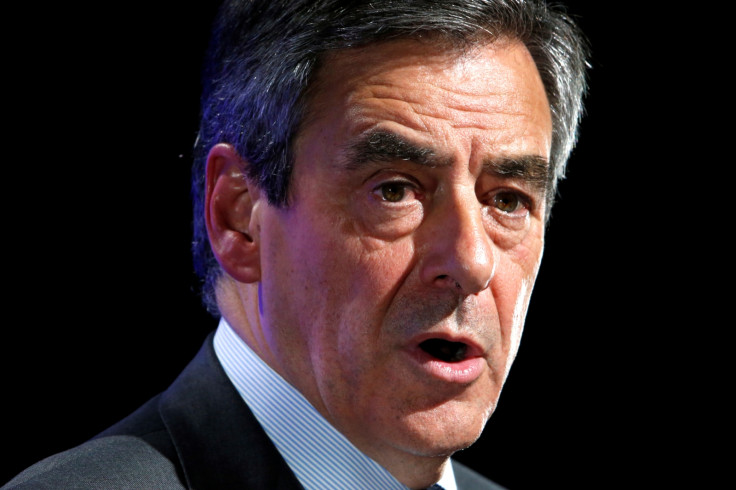 Previous articles published by Le Canard Enchainé concerning Fillon and his family have alleged Penelope was paid €875,000 (£746,000) as a legislative aid.
Testimony from a number of former employees in Fillon's office, as well as Penelope's own answers given in previous interviews, have been given as evidence that she never worked for her husband and essentially was paid for a "fake" job.
The couple's two children also reportedly earned €84,000 between them from 2005 to 2007. Fillon has maintained he is the target of a witch-hunt but has apologised for involving his family in his political work.