Acer is expected to unveil a low-cost Android tablet - the Iconia Tab B1 - at the 2013 Consumer Electronics Show (CES), to be held in Las Vegas from Sunday, 6 January.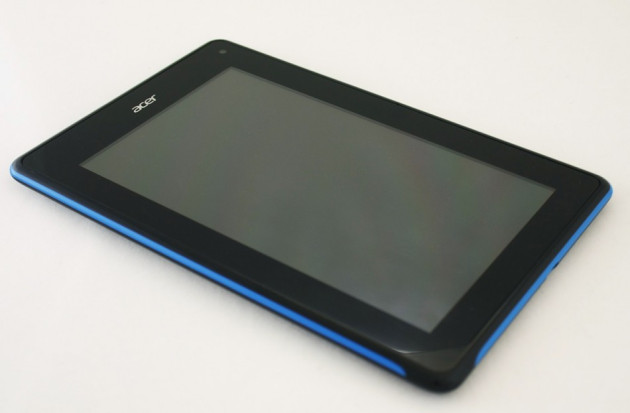 Follow all the news, reviews and rumours on our CES 2013: Live Blog
The Acer Iconia Tab B1 is the company's newest ultra-budget conscious offering and has been in the spotlight in recent weeks. The 7in tablet is expected to mount a serious challenge even for high-end devices, according to Bulgarian tech site Tablet.bg, and they report a likely price tag of 349 Lev (approximately £145); the Bulgarians have also released what they claim is a leaked photograph of the Iconia Tab B1.
The Iconia Tab B1 is expected to feature a resolution of 1024 x 600 pixels and a pixel density of 170 pixels per inch (ppi). It is likely to weigh 308g and be 10.78mm thick.
In addition, the device is expected to feature a MediaTk 8317 dual-core 1.2GHz processor, the cores of which are to be based on the Cortex-A9. The MediaTek processor will likely be paired with a PowerVR SGX 531 graphics card and ship with 512MB of RAM.
In terms of software, the new Acer tablet could run Android 4.1.2 (Jelly Bean) out of the box, which would be a major selling point for the company. And the fact the tablet will offer Wi-Fi 802.11 a/b/g/n, Bluetooth v3.0 and GPS connectivity, despite its low price point, will also interest potential customers.
The device is likely to come with a two megapixel front-facing camera, with the ability to record video at 720p at 30 frames per second (fps). There is, for now, no information on a secondary rear-facing camera.
The rest of the specs include an accelerometer, a proximity sensor, headphone and microphone ports, a micro SD card reader, a micro USB port and a 10Wh battery.
The budget-friendly Iconia Tab B1 is likely to be announced at CES 2013 and, if these rumours are true, it could have a serious edge over other tablets in the market... not only because of the price but also because of a reasonable hardware configuration.