CES 2016: Garmin launches Varia Vision wearable in-sight display to help cyclists' road awareness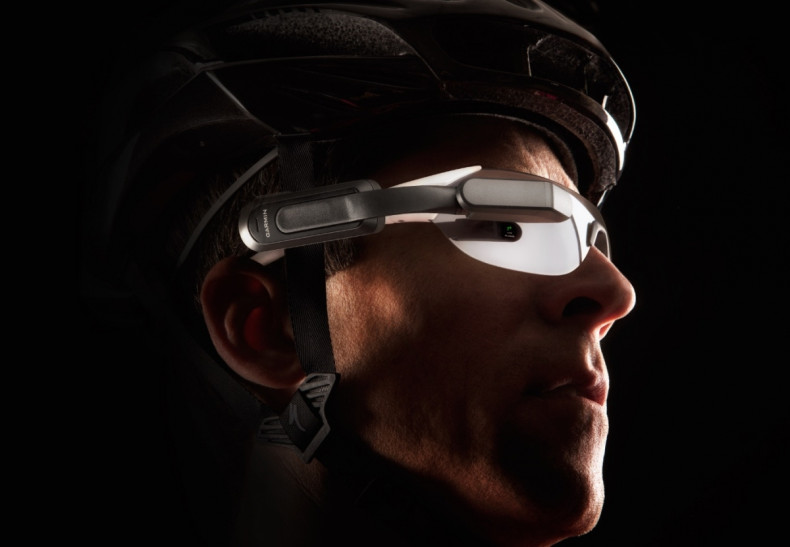 Garmin has just announced the launch of Varia Vision wearable in-sight display that helps enhance cyclists' road awareness by displaying information in their line of sight. Although the device works like Google Glass, it is tailor-made for cyclists and has a mounting system that attaches itself to their sunglasses and displays vital data from a compatible device.
Users can also access critical performance data, turn-by-turn directions and smart notifications for incoming texts and calls. The Varia Vision wearable device also comes with a rear-view radar system, which warns users of traffic approaching from behind.
"We're extremely excited to announce the next device in our line of innovative Varia cycling awareness products – the Varia Vision in-sight display," said Dan Bartel, Garmin vice president of worldwide sales.
"Cyclists can now easily view their data and receive alerts during a ride without needing to take their eyes off the road ahead."
Varia Vision comes equipped with an ultra-durable weather-proof design along with an integrated ambient light sensor and colour display, for maximum comfort and good readability in all weather conditions. The device itself is super-lightweight at 29.7g, while its adaptable mounting system has a fully adjustable arm and eyepiece for optimum display positioning.
The wearable device includes a compatible Edge device that computes performance stats and turn-by-turn prompts for distance to turn. Street names and other landmark details are also shown with arrows. To keep the rider fully focused on the road, Varia Vision throws performance, navigation and cycling awareness prompts through vibration alerts. This feature also extends to incoming notifications and other alerts from the device.
Varia Vision is expected to start shipping in Q1 2016 and retails at $399.99.
Check out Garmin's demo video depicting Varia Vision in action: