BMW has revealed what driving in the future will be like with its vision that owners will be able to work, relax and play in the back seat while being whisked along in their self-driving cars.
At the Consumer Electronics Show in Las Vegas, BMW pulled no stops for its plans of an autonomous future by taking the wraps off its BMW i Inside Future study. A concept car was presented with a cockpit that sees drivers become passengers, kicking back with a book in the backseat or watching a movie on a large TV screen as the self-driving car does all the hard work.
Inside the vehicle we saw a minimal interior with a large, sweeping back seat that's more like a living room area rather than your ordinary rear, complete with bookshelf and a blanket if you want to take a quick nap during your journey.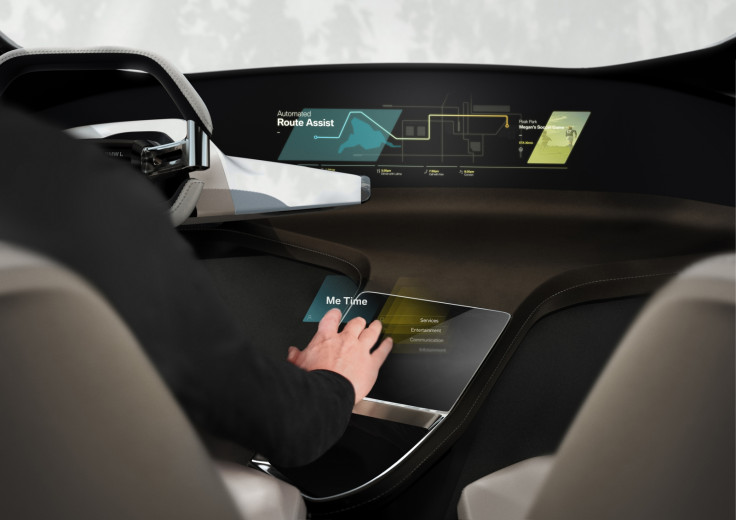 BMW's Klaus Fröhlich, a head honcho involved with vehicle development, took to the futuristic stage to explain that the company is "well on its way to autonomous driving" - but this is something we've known about for a while. What BMW is doing is looking at the sociological side of things by revealing how we'll spend our time inside our self-driving cars when the technology gets up to speed. He explained it can give us time to look at the sights or do our shopping. Considering how much time we spend driving and sitting in traffic, this could be a life-changing, seminal moment for productivity.
When drivers want to take back the wheel BMW has done away with old-fashioned dials, switches and knobs in favour of a 'touchable' floating hologram. The BMW HoloActive touch system will make touchscreens look outdated with the free-floating display being controlled by touchless hand gestures and users being able to actually feel tactile feedback.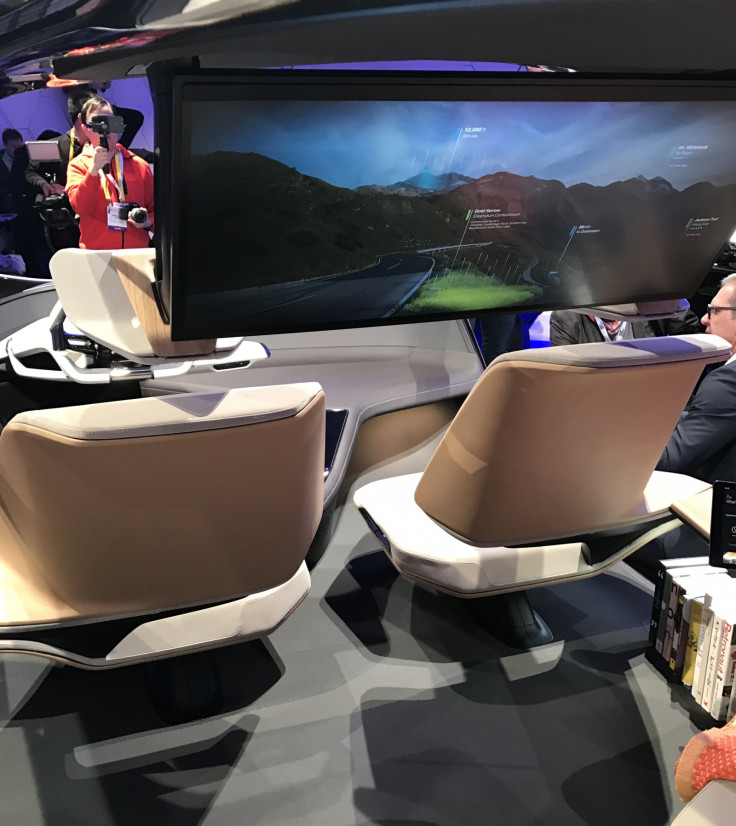 Similar to the heads-up display, the full colour hologram is positioned by the centre console within easy reach of the steering wheel. As soon as a fingertip makes contact with one of these virtual control surfaces, a pulse is emitted and the relevant function is activated.
While these interiors are 'visions', the motoring industry's drive towards autonomy is not vapourware. The self-driving car is imminent and BMW has given it a huge boost by partnering with Intel and MobilEye. The CEOs of these major players, Brian Kraznich and Ziv Aviram respectively, joined Frohlich on stage to talk about the plans to get autonomy on the road.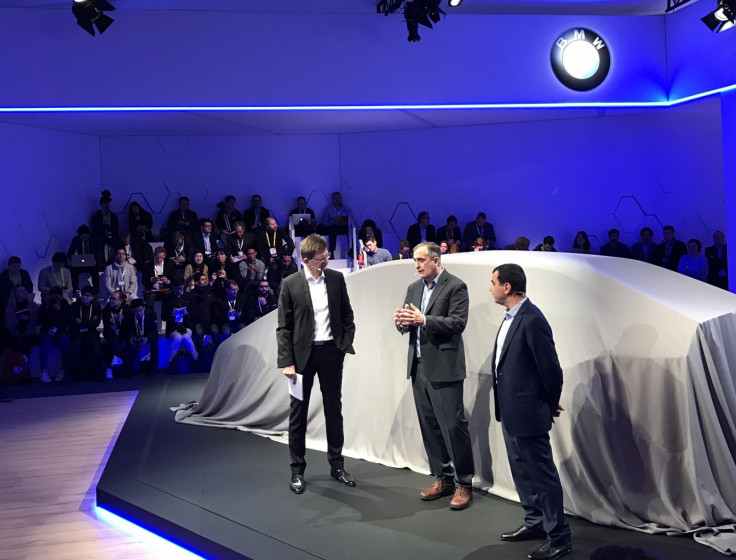 They talked of the need to establish a standardisation for autonomous technology so have created an open architecture for other brands and manufacturers to join and share knowledge. The holy grail of autonomous driving will not be easy to reach but Kraznich described how 19 work streams, from visioning to maps, are being built to make the hardware and software to work together. With development not being closed-off in a secret research centre it will help everyone achieve the goal a lot faster, Aviram described it as the motoring industry's "world first inclusive programme" and encouraged other brands to "come join us".