Smart hairbrushes, biometric padlocks and WiFi showers: The coolest smart gadgets from CES 2017
Who knew a hairbrush could be smart?
There was a time in the technological world when the word 'smart' was predominantly followed by 'phone', yet today the prefix is applied to all manner of gadgets that come with the promise of making our lives easier, usually through being internet-enabled.
The Consumer Electronics Show (CES) is Las Vegas is an annual showcase of the latest smart tech from manufacturers across the globe. In addition to the usual line-up of internet-enabled fridges, TVs and home appliances, each year the tradeshow brings with in a fresh roster of everyday electronics that have been given a 'smart' makeover – for better or worse.
CES 2017 has been no different, and this year Las Vegas has played host to a number of weird, wacky and wonderful smart gadgets that could be coming to an abode near you soon. Here's our pick of the top five.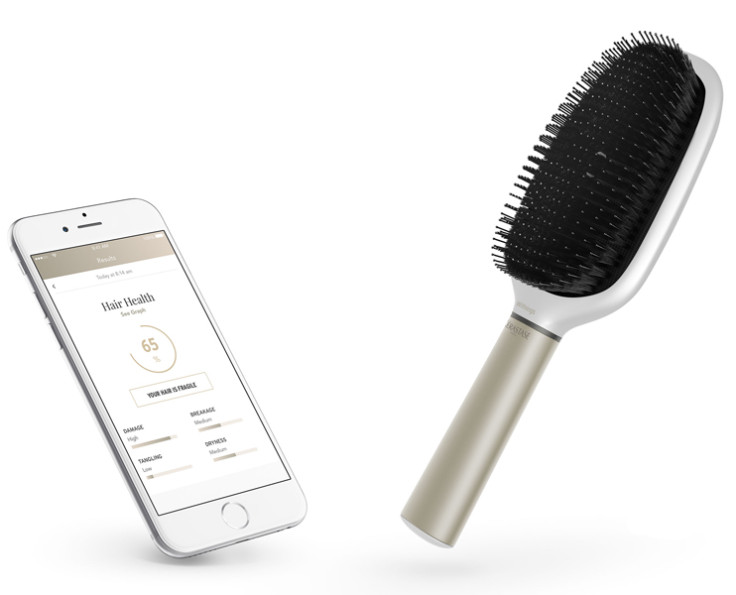 Kérastase Hair Coach
Wearables company Withings has thrown its sensor tech inside a smart hairbrush, which listens to you hair as you brush it to analyse the condition of your precious locks. Co-developed by L'Oreal (who else?) the Kérastase Hair Coach, pictured top, connects to a smartphone app via Bluetooth or Wi-Fi and automatically sends data on hair dryness, damage and tangling as you brush.
It also contains an accelerometer and gyroscope to detect how much force you're applying to your scalp while brushing, which it then uses to offer tips on how you can improve your hair care routine.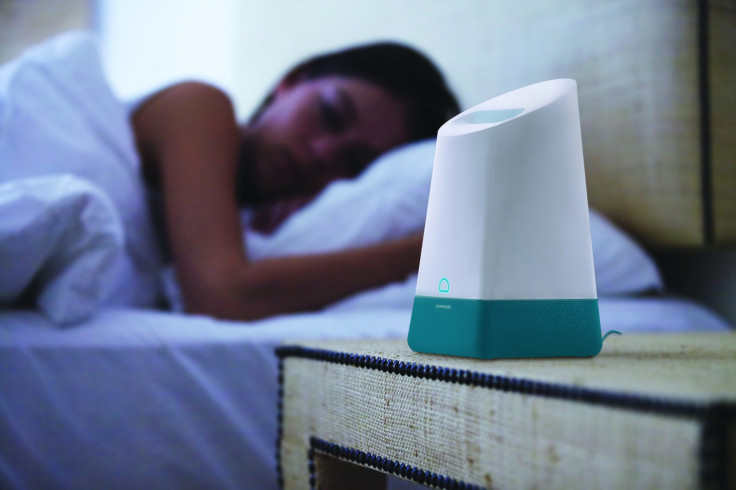 Sensorwake Oria
The key to a good kip is smell. That's according to French company Sensorwake at least, which has created a device that sprays scents into your room to supposedly give you a better night's sleep.
Oria can be loaded with fragrance capsules containing two patented aromas that have been designed to help you fall asleep more quickly and achieve better sleep quality, respectively. Once loaded, the scents are blown gently into your room using Oria's built-in fans.
The capsules are recyclable and last for approximately two months. The scents have been developed using studies from fragrance company Givaudan and the Clinical Sleep Center at Loughborough University, and have supposedly been shown to help participants get a better night's rest during tests.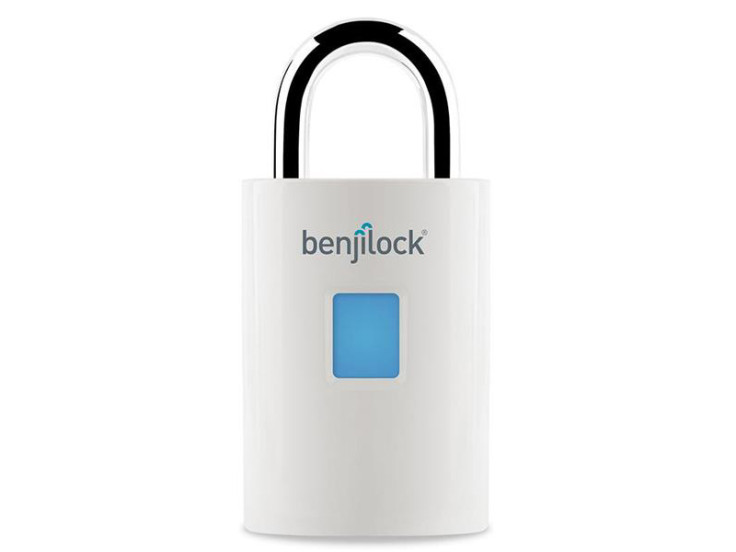 BenjiLock
BenjiLock puts a modern spin on the tried-and-tested padlock formula by whacking a fingerprint sensor on top of it. This means that you can lock down your valuables without having to worry about carrying a key around – you can unlock BenjiLock with just a tap of your finger instead.
As you'd expect, a fingerprint sensor requires power, meaning you have to keep BenjiLock charged if you want to make use of its biometric smarts. Fortunately, you can also unlock it using a key if it does run out of battery.
U by Moen
U by Moen is essentially a customisable shower system that you can program according to your preferences. The system uses a Wi-Fi controller hub featuring a "digital valve" that lets you play with a variety of shower settings like power, temperature and shower duration, all of which can be controlled from an accompanying smartphone app. The system will even send you a notification when your shower reaches the right temperature, and pauses the water flow until you step in.
U by Moen is available in two models that will accommodate two and four shower outlets, respectively.
Motiv Ring
Motiv is an activity and sleep-tracking ring designed to make fitness monitoring more unobtrusive. The device contains a heart rate monitor, accelerometer and LED sensor which keep track of the wearer's activity levels at all times and feeds back health data to the accompanying Motiv smartphone app.
The titanium ring is available in two shades and seven sizes. Along with heart rate data, Motiv also monitors the amount of active minutes per day, distance travelled, calories burned and sleep duration and quality. You'll need an Apple device running iOS 9.0 or later to use it, and the ring will require charging every 3-5 days.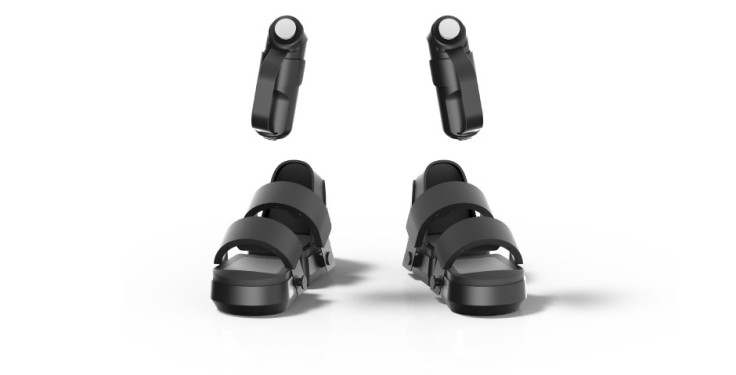 Cerevo Taclim
Japanese gadget maker Cerevo has taken a novel approach to making virtual reality immersive with a pair of haptic feedback shoes that allow wearers to 'feel' the ground they're walking on. Built initially for Google Daydream VR but also slated for the HTC Vive, Oculus Rift and even PlayStation VR, the boots come with a pair of handheld motion controllers which combined aim to make movement in virtual reality games more realistic. This level of immersion comes at a price, however: between $1,000 - $1,500 (£810 - £1215), to be precise.
Kyon
Kyon is a smart dog collar that lets you monitor the wellbeing and whereabouts of your beloved pooch. The collar contains a GPS sensor capable of alerting owners via smartphone notification if their pet wanders off and, thanks to embedded LEDs, can then display a message or contact number to help get it back to its owner. There's also an on-board heat sensor that will alert dog owners if their pet is at risk of overheating, as well as a built-in ultrasound emitter which - supposedly - acts as a pacifier to stop dogs from barking or fighting.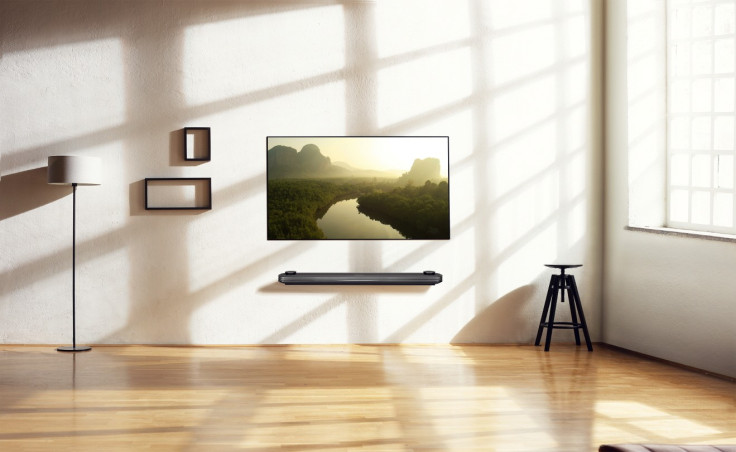 LG Signature W7
LG took minimalism to ridiculous new dimensions at CES after unveiling its the LG Signature W7 OLED "wallpaper" television, which measures just 2.6mm thick. This means that the television can cling to a wall using magnets alone, with LG claiming it offers an experience akin to looking through a window into another world. The super-skinny TV also supports Dolby Atmos and LG's Active HDR tech. The only question is: where do the cables go?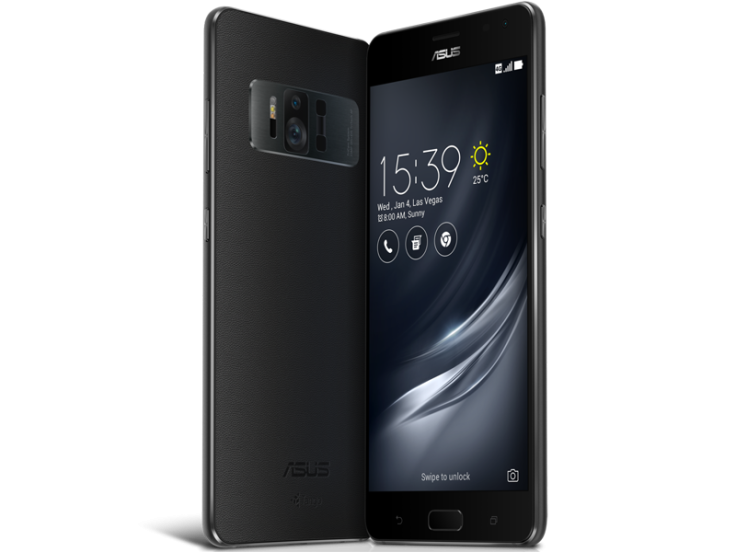 Asus Zenfone AR
By far and away the most exciting smartphone shown off at CES 2017 is the Asus Zenfone AR, which is the first smartphone to be built for both Google Daydream and Project Tango, Google's virtual and augmented reality platforms.
The handset is equipped with three rear-facing cameras that makes it able to track motion and sense depth, allowing it to accurately project - or augment - digital images into the physical world: think a more sophisticated version of Pokémon Go. It's also Daydream-ready, making it compatible with Google's Daydream View VR headset. A hugely exciting proposition, and one we can't wait to get our hands on.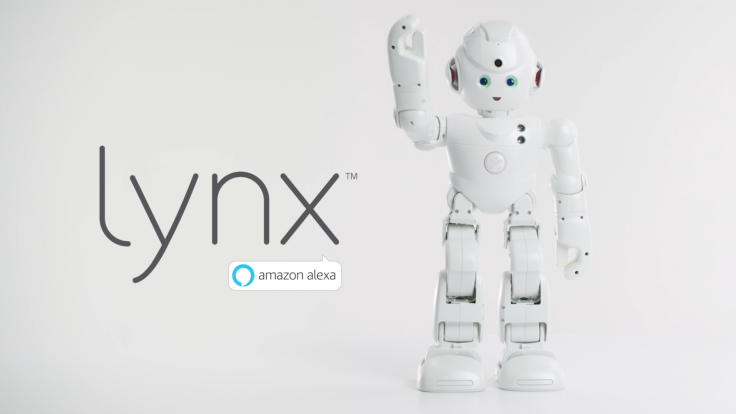 UBTech Lynx
Several companies announced at CES that their products were being imbued with the Amazon Alexa digital assistant. This includes UBtech's Lynx robot, which is touted by the company as an "in-home companion". Lynx can recognise different people's faces and greet each family member with personalised messages, and is capable of playing music, keep an eye on your house while your away and, thanks to Alexa, can order product straight from Amazon on command. Who needs a cat when you have a robot, are we right?
© Copyright IBTimes 2023. All rights reserved.