Samsung has expanded its Chromebook lineup by adding two more new models - dubbed Chromebook Plus and Chromebook Pro, which combine the productivity of a laptop and flexibility of a tablet.
The Chromebook Plus will be available for purchase at major retailers starting at $499 in February while Pro will be available sometime later this spring; Samsung is yet to shed light on its pricing.
The Chromebooks are designed especially for Google Play so that consumers can access apps in addition to the movies, books and music. Co-developed by Google and Samsung, the Chromebooks offer 360-degree rotation touchscreen.
They come with a built-in pen on the side of the device for an easy access. The pen helps users take notes and capture on-screen content. It has 0.7mm pen tip and pressure sensitivity for screen capture.
The new Chromebooks have integrated keyboard and trackpad and sport a Quad HD screen of 2400 x 1600 resolution, which is protected with Gorilla Glass 3. The devices have two USB-C ports for connectivity and 4K video streaming.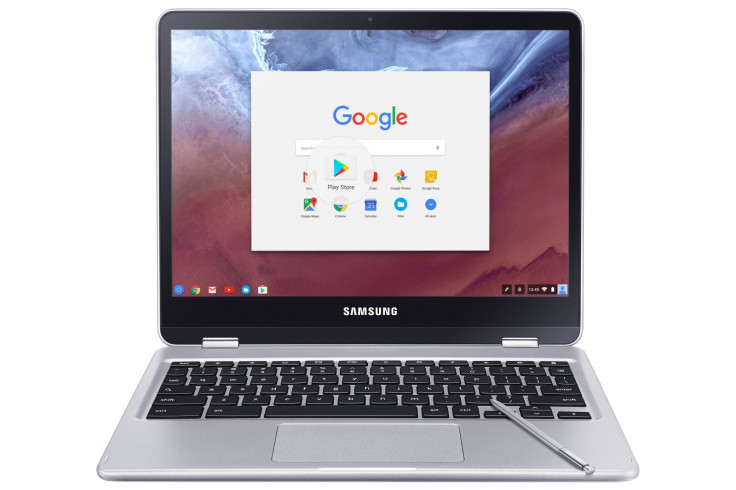 Talking about the productivity part, the Chromebooks offers multi-windows experience allowing users to perform several tasks simultaneously such as browse on Chrome, work in Google Drive and chat with friends on Hangouts.
As for the technical specifications, Samsung's Chromebooks have 4GB of RAM and 32GB storage space and batteries that could last up to eight hours. Both run Google Chrome operating system out of box and support Bluetooth 4.0 and Wi-Fi 802.11ac.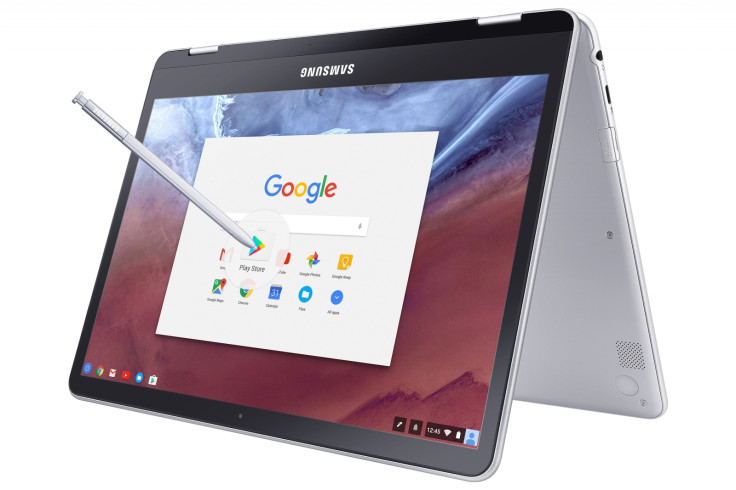 The Chromebook Plus is powered by an ARM hexa-core processor, whereas the Chromebook Pro uses Intel Core m3 processor for fast and responsive performance. Both will come with Google Play Store (Beta) pre-installed.
Alanna Cotton, vice president of product marketing at Samsung Electronics America in a statement on 4 January said: "With the Chromebook Plus and Pro, we're partnering with Google to pair a sleek design with supreme flexibility, encouraging users to experience more with Google Play and Android apps, while continuing to provide simplicity, top-rated security and shareability inherent in Chromebooks."