Intel showed off some of the unique capabilities of its wireless "merged reality" Project Alloy virtual reality headset on Wednesday (4 January) at the ongoing CES tech show in Las Vegas. The chipmaking giant's CEO Brian Krzanich said the technology of the VR headset, which is currently in development, will be licensed to manufacturers by Q4 2017.
Outfitting hundreds of reporters and analysts with high-powered laptops, Oculus Rift headsets and a paper barf bag, Krzanich guided the audience through a series of pre-recorded and live VR experiences including helicopter views of a solar power plant, the Nevada desert and a zombie apocalypse in the new Arizona Sunshine VR game.
Intel also showed off the VR capabilities it obtained with the startup Voke it acquired in November that allows users to virtually watch a sports game by giving the audience a glimpse from courtside seats at a Villanova versus Butler NCAA basketball game.
"There will be a host of content coming throughout the year," Krzanich said, including concerts and soccer games. "We truly believe this will revolutionise the experience for fans. You'll have the opportunity to go to games you never could before.
"Viewers get to decide their point of view; viewers will get to decide what seat they have."
Project Alloy was first unveiled at the Intel Developer Forum in San Francisco in August last year as an untethered, immersive experience that will be offered as an open hardware platform. The technology includes Intel 7th Generation processor, RealSense 3D depth cameras, a vision processor, a fisheye lens and sensors that allow users to experience VR whilst still being able to see and experience the real world as well.
Krzanich said people will be able to use "merged reality" technologies for a wide range of uses besides gaming and entertainment, including transforming the experience of travel, productivity, work-related uses such as search-and-rescue missions as well as sports which can "save time, money and lives".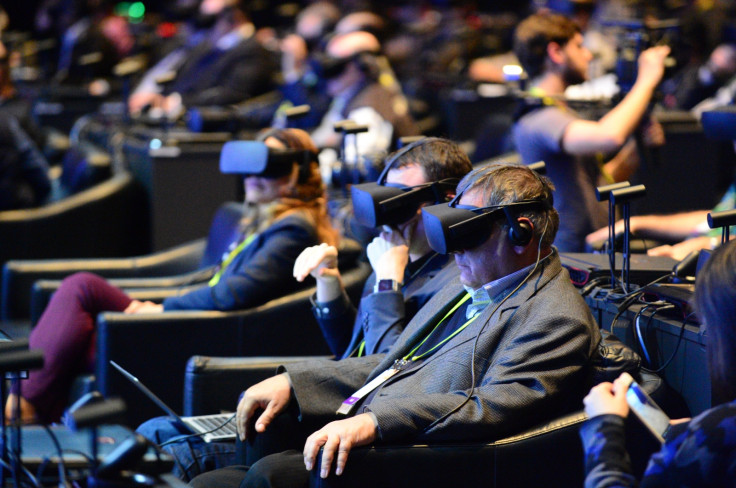 "The pace of technology improvement is accelerating faster than ever," Krzanich said at the conference. "Moore's Law is at the centre of this acceleration. Technology is extending far beyond consumer electronics, defining almost every aspect of our lives, and transforming industries."
Intel also announced that it will partner with computer vision company HypeVR to bring volumetric video content to Project Alloy in 2017.
"I believe virtual reality will be about far more than playing games," he continued. "I believe it will radically enrich people's enjoyment of sports and entertainment by transporting them into the middle of the action.
"Yes, there's been some hype, as there often is with new technologies. But I truly believe virtual and merged realities are going to exceed our expectations. They are a new frontier for human experiences — and I think this will not just be a technology tweak, but instead a leap."