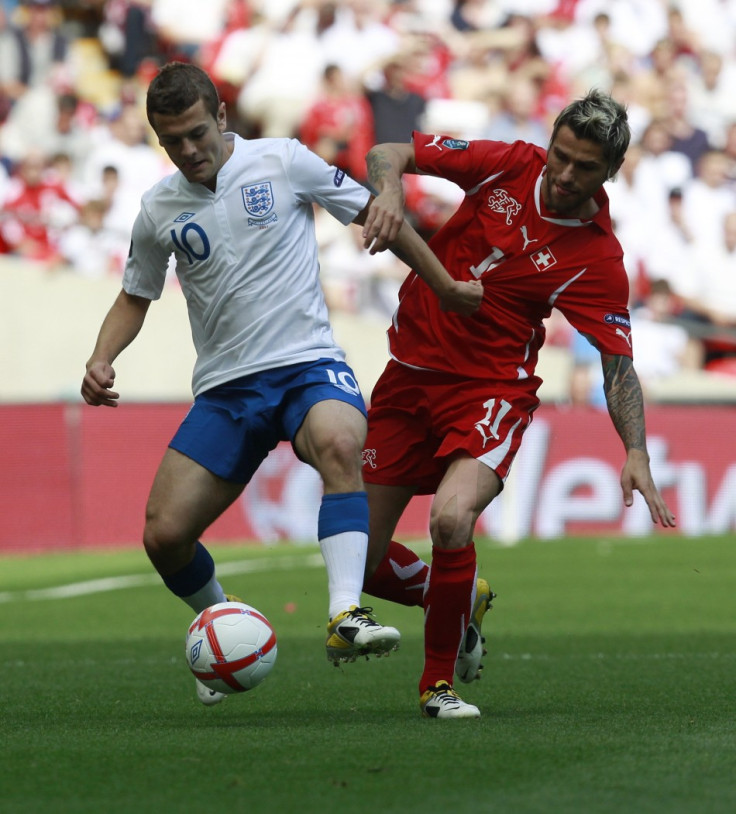 Cesc Fabregas believes the return of Arsenal youngster Jack Wilshere to the England setup will make a huge difference to Fabio Capello's England side.
The former Arsenal captain believes his old Emirates teammate has the ability to make England a far more creative threat than the one witnessed at Wembley on Saturday. The precocious youngster is hoping to make a return to first team action in December following the ankle injury which has deprived Arsene Wenger of his midfield playmaker for the season to date.
Wilshere was missing from the England side that upset the odds against Spain at Wembley, but despite the victory courtesy of a Frank Lampard header, Fabregas feels England are a far more potent force when the 19-year-old is pulling in involved.
England have been criticised by the Spanish media for their overly defensive tactics during the game on Saturday, but Fabregas suggests the absence of Wilshere and Manchester United talisman Wayne Rooney, dictated the way Capello set his side up.
"England are a very solid team and if they have Jack back it will make a massive difference to them." Fabregas told The Sun.
"He is the one with the talent to make things happen and on Saturday we didn't see that really."
Speaking about the game itself, Fabregas, who left Arsenal in the summer in order to return to his boyhood club, added: "We saw two very different styles of teams. One defensive and one trying to play football and trying to score goals.
"In the end the one trying to score goals didn't and the one not trying did. So it was a very weird game.
"Normally, England don't play like that when Wayne Rooney and Jack Wilshere are available.
"But unfortunately they were without a few players and maybe it was an obligation to play like that.
"We are getting used to this kind of game but that's not an excuse.
"We knew the only way they could score was from a set-piece and we conceded a bad free-kick and they scored.
"You cannot say it doesn't matter. Spain are the world and European champions and we always want to win, but we definitely prefer to lose today than in an important game.
"We lost friendly games to Argentina, Portugal and Italy after we won the World Cup.
"It's not that the players feel under pressure, but always when we play important games we win at the moment and that makes us feel positive and strong."