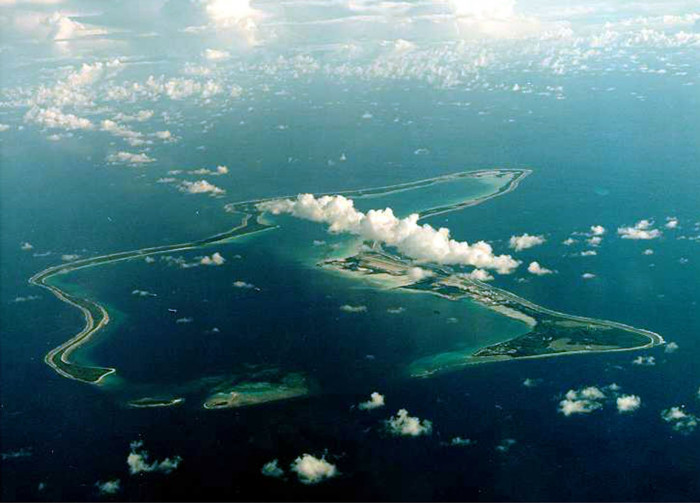 Former residents of the Chagos Islands, or "Chagossians", removed from their homeland by force in the 1960s and 1970s, have been told by the UK government they cannot go home. Citing security and practical reasons, the Foreign Office pledged to provide up to £40m ($49.75m) in compensation to help the Chagossian diaspora improve their lives in exile.
Up to 3,000 Chagossians and their descendents live in the West Sussex town of Crawley, and there are sizeable communities in the Seychelles and Mauritius. Some 1,500 had wanted to return home to the remote archipelago, some 310 miles (500 km) south of the Maldives in the Indian Ocean, but Foreign Office minister Baroness Anelay said that could not happen because of "feasibility, defence and security interests and the cost to the British taxpayer".
Since being removed from the islands between 1967 and 1973 to make room for a US air base on the largest island, Diego Garcia, the Chagossians have fought a number of legal battles to return home. In June the Supreme Court upheld a decision in the House of Lords that they could not return, and Baroness Anelay said this was partly because of the UK's relationship with the US.
Baroness Anelay told Parliament: "In an increasingly dangerous world, the defence facility is used by us and our allies to combat some of the most difficult problems of the 21st century including terrorism, international criminality, instability and piracy. I can today confirm that the UK continues to welcome the US presence."
Campaigners including TV presenter Ben Fogle and poet Benjamin Zephaniah condemned the government's decision, as did Labour leader Jeremy Corbyn. He was quoted by The Guardian as saying: "This government has today failed to deliver the justice owed to the Chagossians, wholly innocent of anything, abominably treated and brutally removed from their homes.
"Today's decision should be seen as nothing less than a fundamental denial of a basic human right. There remains no legal basis for preventing the Chagossians' return."
Chagos Refugees Group campaigner Sabrina Jean told the BBC: "For me the British government has always done wrong things to the Chagossian community but now it's time to see what we can do to let them correct the wrong they have done to us. Everyone has the right to live on their island but why not us?"