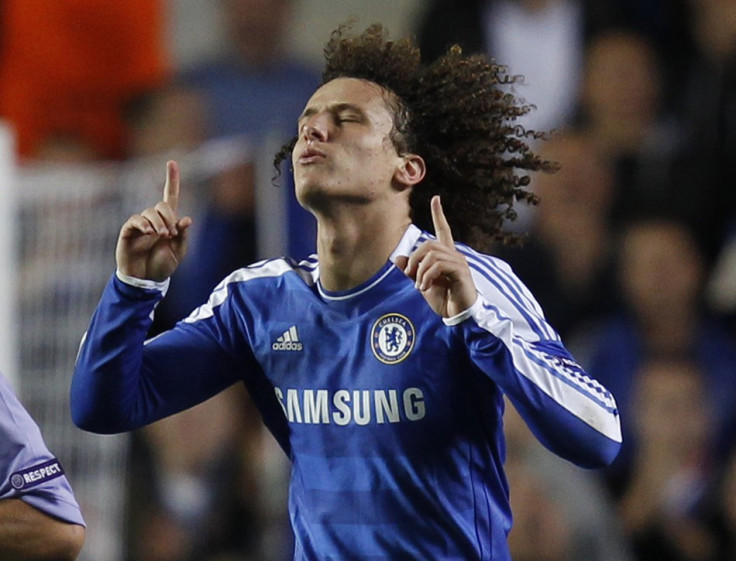 Chelsea's Brazilian centre-back David Luiz, who is recovering from a hamstring injury that kept him on the bench for a month, seems to have gotten over earlier criticism from former Manchester United star Gary Neville. The former defender sparked a controversy by calling the Brazilian a video-game footballer controlled by a 10 year old child. The remark caused former Blues boss Andre Villas-Boas to try and ban Neville from television screens inside Stamford Bridge.
At the time, Luiz, instead of getting angry, laughed off the incident, saying the epithet was better than being called Sideshow Bob (a character from popular American animated series The Simpsons and a reference to his hairstyle).
However, the 25 year old Chelsea player, who has been declared fit for the club's Champions League game on Saturday, seems to have found a witty streak. When asked if he'd faced Bayern Munich striker Mario Gomez before, Luiz replied, jokingly, he had.
"Yes, I have played against Gomez, but only on PlayStation!" the Mirror reported Luiz as saying.
He further joked about his popularity with Chelsea fans and said their support meant a lot to him and he always tried to impress them.
"They love my hair. They don't love me. And I love the fans. The first game when I came here, all the fans helped me a lot," he said, according to a report in the Independent, adding, "In Portugal, at Benfica, I had a special relationship with the fans, because I try for them. Every day I try to show them my football, not just for me, not just for my family but for the fans."
Finally, with two other centre backs - John Terry and Branislav Ivanovic - set to miss the game against Bayern due to suspensions, Luiz has a chance to prove himself to his fans, especially against the likes of Gomez, Arjen Robben and Franck Ribery.
"I took treatment every day, in the morning, afternoon and evening. Now I'm so happy. I can do all the movements. I am 100 per cent for training. When I was a kid in Brazil it was my dream and now I get my chance to play in the Champions League final. Everyone will stop to watch the game," he said, according to a Daily Mail report.
Luiz, who transferred from Portuguese club Benfica to Chelsea in 2011, has scored important goals for the London club (notably against Manchester United and Manchester City earlier in his career) but has endured a turbulent campaign so far.