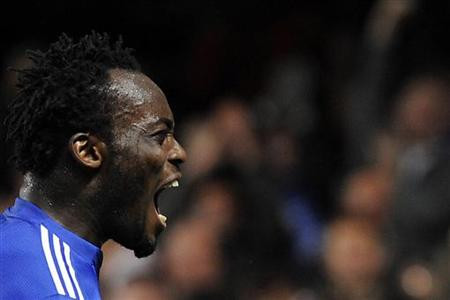 With Champions League qualifiers decided, the draw for the Group stages comes fairly immediate today with Europe's top teams joined by Tottenham Hotspur, Hapeol Tel Aviv, Partizan Belgrade and MSK Zilina.
The draw features teams under management by Alex Ferguson, two times Champions League winner with Manchester United, Jose Mourinho, two times Champions League winner with Inter Milan and FC Porto (now with Real Madrid) and of course two times Italian winner with AC Milan, Carlo Ancelotti, now manager of Chelsea.
These greats will be joined by the likes of Harry Redknapp, newcomer with Tottenham, and Steve McClaren's Dutch side, FC Twente, who qualified after McClaren guided them to the Eredvisie title, but promptly left to manage Wolfsburg who were beaten over the weekend by Bayern in the Bundesliga opener.
The teams feature four pots meaning that each group of four will face a team from 'Pot 1' containing Champions League regulars, 'Pot 2/3' top performers from each country and 'Pot 4' teams from smaller countries/qualifers.
Whilst Tottenham Hotspur join Rangers in 'Pot 3' most focus will be on Chelsea, Arsenal and Manchester United who are in 'Pot 1', although teams from the same association cannot be placed in the same pool, eg. Tottenham will have to face one of Bayern, Inter, Lyon or AC Milan whilst Barcelona will certainly not be playing Real Madrid or Valencia until the knockout stages.
With certain players cup-tied, transfers will be an issue in the remaining days left of the transfer window as Sevilla were knocked out on Tuesday leaving potential Tottenham striker Luis Fabiano not available (Arsenal agreed their deal for Sébastien Squillaci before the Champions League decider, hence the defender remains available).
Elsewhere, Robinho was a target for AC Milan who were chasing Zlatan Ibrahimovic and Rafa Benitez - now at Inter refused to acknowledge Liverpool's distress over Javier Mascherano/Dirk Kuyt.
"I will not talk about this because I am the coach," he said, "The coach cannot sign any players. It has to be the technical director and the chairman. The club can do it. I am the coach, not the manager."
The full 'Pots' can be seen below with Brussel-based Uefa going live with the draw at 1800 CET:
"We'll take on anybody now," said Redknapp, manager of Tottenham after last night's win. "We're in the group stage and we'll give anyone a good game here."
Club

Route
Last in
Years*
2009/10**
Best***
Pot 1
FC Internazionale Milano
Holders/ Champions, Italy
2009/10
9
Winners
Winners
FC Barcelona
Champions, Spain
2009/10
14
Semi-finals
Winners
Manchester United FC
Runners-up, England
2009/10
15
Quarter-finals
Winners
Chelsea FC
Champions, England
2009/10
8
Round of 16
Runners-up
Arsenal FC
Third place, England
2009/10
12
Quarter-finals
Runners-up
FC Bayern München
Champions, Germany
2009/10
13
Runners-up
Winners
AC Milan
Third place,
Italy
2009/10
13
Round of 16
Winners
Olympique Lyonnais
Runners-up, France
2009/10
10
Semi-finals
Semi-finals
Pot 2
SV Werder Bremen
Third place, Germany
2008/09
6
UEL, round of 16
Quarter-finals
Real Madrid CF
Runners-up, Spain
2009/10
14
Round of 16
Winners
AS Roma
Runners-up, Italy
2008/09
6
UEL, round of 32
Runners-up
FC Shakhtar Donetsk
Champions, Ukraine
2008/09
5
UEL, round of 32
Group stage
SL Benfica
Champions, Portugal
2007/08
5
UEL, qf
Winners
Valencia CF
Third place, Spain
2007/08
6
UEL, qf
Runners-up
Olympique de Marseille
Champions, France
2009/10
6
UEL, round of 16
Winners
Panathinaikos FC
Champions, Greece
2008/09
8
UEL, round of 16
Runners-up
Pot 3
Tottenham Hotspur FC
Fourth place, England
Debut
0
Did not compete
Semi-finals
Rangers FC
Champions, Scotland
2009/10
9
Group stage
Semi-finals
AFC Ajax
Runners-up,
Netherlands
2005/06
8
UEL, round of 32
Winners
FC Schalke 04
Runners-up, Germany
2007/08
2
Did not compete
Quarter-finals
FC Basel 1893
Champions, Switzerland
2008/09
2
UEL, group stage
Second group stage
SC Braga
Runners-up, Portugal
Debut
0
UEL, 3qr
N/A
FC København
Champions, Denmark
2006/07
1
UEL, round of 32
Group stage
FC Spartak Moskva
Runners-up, Russia
2006/07
9
Did not compete
Semi-finals
Pot 4
Hapoel
Tel-Aviv FC
Champions, Israel
Debut
0
UEL, round of 32
N/A
FC Twente
Champions, Netherlands
Debut
0
UEL, round of 32
N/A
FC Rubin Kazan
Champions, Russia
2009/10
1
UEL, round of 16
Group stage
AJ Auxerre
Third place, France
2002/03
3
Did not compete
Quarter-finals
CFR 1907 Cluj
Champions, Romania
2008/09
1
UEL, group stage
Group stage
FK Partizan
Champions, Serbia
2003/04
1
UEL, group stage
Group stage
MŠK Žilina
Champions, Slovakia
Debut
0
UEL, play-off round
N/A
Bursaspor
Champions, Turkey
Debut
0
Did not compete
N/A
What To Look Out For
The Group of Death: Inter, Real Madrid, Tottenham Hotspur, and FC Twente?
Old Rivalries: Glasgow Rangers will be 3/8 to face an English team sparking English-scottish rivalries with England dominating the recent proceedings.
Reunions: Jose Mourinho's spanish Real Madrid side could Chelsea in the group stages after a thrilling encounter with his former team in last season's knockout last sixteen. A meeting with either Arsene Wenger or Alex Ferguson or even Massimiliano Allegri's AC Milan could also be interesting for the former Premiership and Serie A manager.