Mel B's estranged husband Stephen Belafonte has found himself at the centre of controversy again as his ex-girlfriend has opened up about the allegations made against him. Slamming the film producer, who recently secured the rights to supervised visits with his daughter, Contreras sided with the songstress and even expressed concerns for her own daughter.
"Thankfully it's supervised [visit]," the 41-year-old model said addressing the latest court order in favour of Belafonte. Contreras, who seemed aware of the tumult surrounding the Mel B and Belafonte's nasty divorce battle, said that she was worried about her own daughter, Giselle and her stepsisters following the latest allegations.
Belafonte and the ex-model dated on and off for five years prior to his marriage with the former Spice Girl, and the pair also share a 12-year-old daughter.
However, in the recent past, Contreras has made some explosive revelations, speaking-up for the first time about a 2003 assault case that got Belafonte convicted of battery.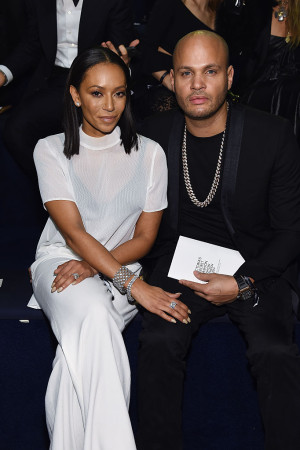 As her claims mirror the accusations made by the X Factor judge against her husband, Contreras assures that her full support is with Mel B. "I have Mel's side... I believe in her," Belafonte's ex told TMZ adding, "I believe [Mel has] probably been through hell. It's sad."
The English singer's split from her husband of 10 years has been grabbing headlines ever since she filed for divorce on 20 March. In a sworn statement, Scary Spice Mel further accused her ex of physical assault and threatening to release sex tapes of alleged threesome encounters.
Their divorce drama took another turn when the singer – born Melanie Brown – changed her mind and sought for sole custody of her 5-year-old daughter Madison with Belafonte. Most recently, her lawyers even accused Belafonte of running a porn empire as a part of the claims to ban him from seeing their daughter.
But, the 41-year-old film producer's legal team shot back at the explosive allegations suggesting that it was "nothing more than a smear campaign" against him.
"I know him and that's b******t," Belafonte's ex said addressing the controversy surrounding the alleged "smear campaign". "I've had experience with him, I know who he is and I know what he's about... unfortunately for Mel she's spent ten years of her life with him."
"Thankfully she got out of it," Contreras added.
The model-turned-realtor, however, didn't stop there and continued to take another jab at her ex by responding to the rumour that Belafonte had asked Mel "to fund his expenses."
She sarcastically replied, "Well considering I haven't got any child support, probably."