The Chapecoense football team and the plane crew were in high spirits in anticipation of the Copa Sudamericana's final, as shown in new footage filmed ahead of the fatal flight.
The video, attributed to Bolivian Gigavision TV channel, sees the players and the plane crew smiling and joking around, anticipating what was supposed to be the most important match of their season.
Pilot Miguel Quiroga expressed his pride in flying the team to the match: "A great team at the bottom that had managed to climb up and they are now in the final," he said, adding: "They are going with a lot of hope and with a lot of luck. I think we'll return with good results."
As Quiroga spoke, Chapecoense's forward Everton Kempes Goncalves dos Santos, known as Kempes, put his arm around him and said: ""A very important final for us and being taken by Lamia, makes it all alright."
The small Bolivian charter airline headquartered in Santa Cruz de la Sierra and owned by a Venezuelan businessman, specialised in transporting football teams. The Chapecoense team had previously flown on a Lamia plane to the Copa's quarter-final match in Barraquilla, Colombia. They superstitiously thought that flying with the same company that had taken them to victory in the quarter-finals would bring them luck again.
"We are very proud to represent Brazil and to reach this final, mainly because we represent a team considered medium or small in Brazil and that strengthens us more. We are very proud, and passing through Bolivia is also cause for pride because it gives us luck," said Chapecoense coach Luis Carlos Saroli, better known as Caio Junior, one of the 71 victims.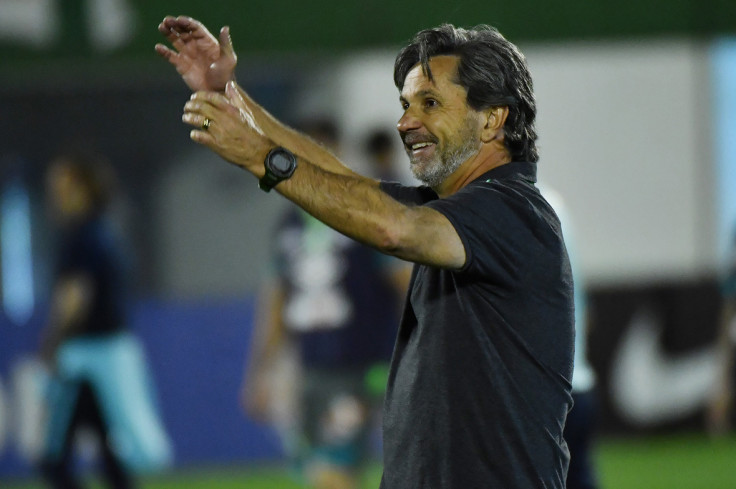 Caio Junior's son Matheus Saroli was supposed to travel along with the team but missed the flight because he forgot his passport. He recounted the last moments with his father in an emotional interview to a Brazilian network: "He gave me a hug, he said that he loved me and my brother," he said. "I will try to do my best in everything that is done to honour his name, which will always be remembered, God willing.
Audio recording played on Colombian media suggests that the plane crashed because it ran out of fuel. Quiroga reportedly pleaded with the control operator at Medellin airport to be given clearance for an emergency landing.
"Miss, LAMIA 933 is in total failure, total electrical failure, without fuel," he said, as reported by Reuters. Juan Sebastian Upegui, a co-pilot from a plane flying nearby at the time, recounted hearing the requests to land. "He said, 'Mayday mayday... Help us get to the runway... Help, help!'" Upegui said. "Then it ended... we all started to cry."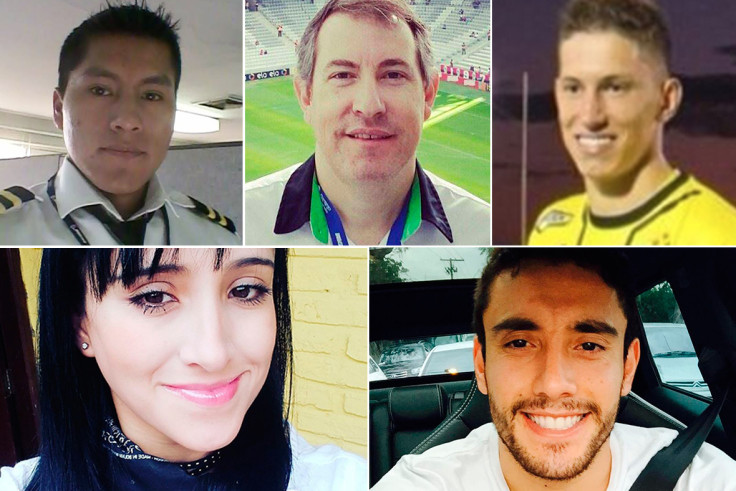 One of the six survivors of the crash, Bolivian flight technician Erwin Tumiri, spoke to a Colombian radio of the panic and chaos on board of the plane as the passengers and crew realised something was wrong. "Many passengers got up from their seats and started yelling," he told Colombia's Radio Caracol. "I put my bag between my legs and went into the foetal position as recommended."
Tumiri and Bolivian flight attendant Ximena Suarez, another survivor, suffered light injuries in the crash. Brazilian reporter Rafael Hanzel Valmorbida, the only journalist who survived out of the 21 on board, was also in stable conditions after suffering injuries to his thorax and ribs.
The three survivors from the Chapecoense team were instead badly injured. Goalkeeper Jakson Follmann had his right leg amputated, defender Alan Ruschel had spinal surgery, while fellow defender Hélio Hermito Zampier Neto remained in intensive care with severe trauma to his skull, thorax and lungs.