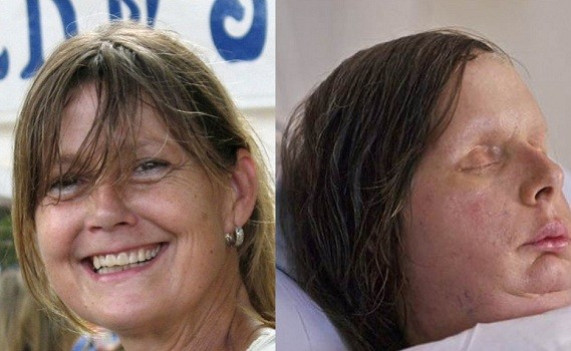 Charla Nash, the woman whose face was severely mauled by Travis the chimpanzee in 2009, has won $4 million (£2.4 million) in a settlement agreement.
Nash, 57, initially wanted $50 million in damages after the chimp attacked her at owner Sandra Herold's home in Stamford, Connecticut.
Herold died in 2010 so the money will be awarded from her estate.
Nash, described as an assistant to Herold, lost her nose, ears, eyelids, lips and both hands in the attack. She was blinded and her face was lacerated.
Nash also had to undergo a face transplant and is now facing further surgery to have hand transplants.
Her brother, Michael Nash, filed the lawsuit in 2009. Nash now lives in a nursing home outside Boston and requires constant care and supervision.
According to her brother, the $4 million will only cover a small fraction of Nash's medical costs.
Brenden Leydon, a lawyer representing Herold's estate, said: "The case is resolved. I think it was a fair compromise on all sides."
Travis, who had appeared in Coca-Cola and Old Navy adverts, was shot dead when he tried to attack an officer when police arrived at the scene.
Nash was awarded $3.4 million in real estate, $331,000 in cash, $140,000 in machinery and equipment and $44,000 in vehicles.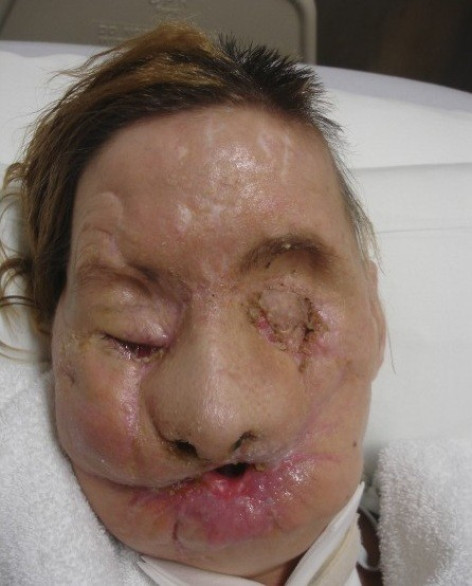 A life of steak, lobster and ice cream
Before his death, Travis was Herold's constant companion and was fed steak, lobster and ice cream. He would eat at the table, and drink wine from a stemmed glass. The chimp could also use the toilet, bath and dress himself.
The attack took place after Nash visited Herold's house to help lure the 200lb chimp back home. Travis went beserk and ripped most of Nash's face off.
A month after the attack, Nash's family sued Herold, claiming she was negligent and reckless.
They also said Herold knew Travis was dangerous but did not confine him in a secure area, and that she gave him medication which increased his violent behaviour.
In 1996, Travis bit another woman on her hand and tried to drag her into a car. Two years later he bit a man's thumb.
Nash's family is now trying to sue the state for $150 million, but they are awaiting permission from the state claims commissioner.
Nash wants to sue the Department of Energy and Environmental Protection because she believes it was negligent for refusing to seize the animal before she was attacked, even though a state biologist warned the state that Travis was dangerous.
Speaking in August after a hearing with Claims Commissioner J Paul Vance Jr, Nash said: "I hope and pray that the commissioner will give me my day in court. And I also pray that I hope this never happens to anyone else again. It is not nice."