Charles Bronson 'Smeared Himself in Butter and Attacked 12 Guards' Following Arsenal FA Cup Victory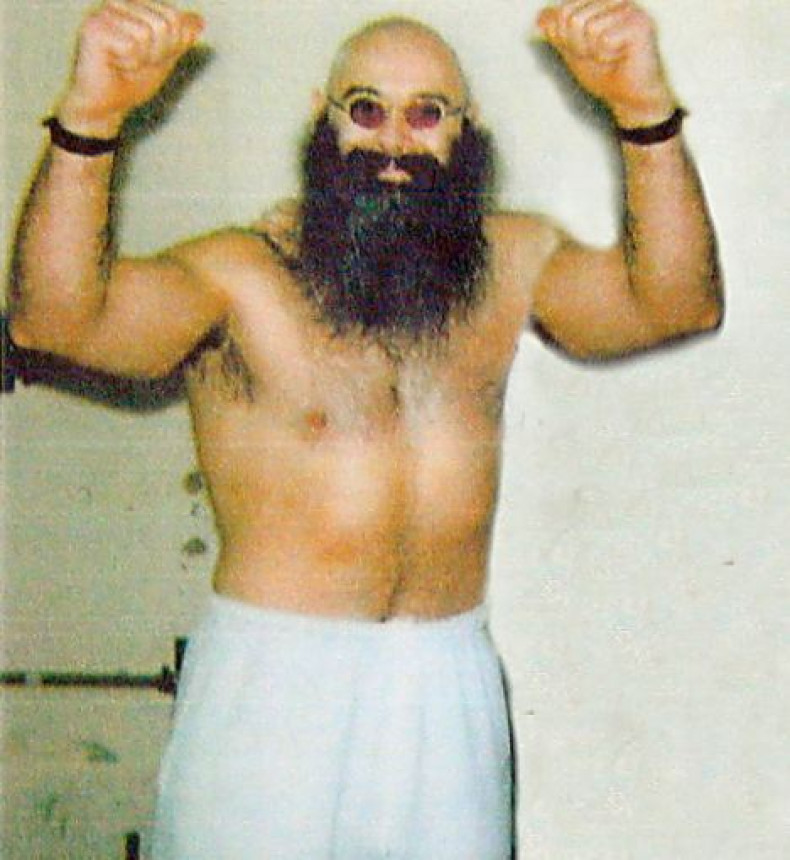 Charles Bronson, Britain's most notorious prisoner, greased himself with butter and attacked 12 prison officers after Arsenal won the FA Cup final, according to reports.
Bronson, 61,who supports Arsenal's arch rivals Tottenham Hotspur, described how he "lost it" after Arsene Wenger's team beat Hull City 3-2 in the cup final.
Bronson, dubbed the most violent inmate in Britain, is said to have spread butter on himself in order to be more difficult to restrain before attacking the guards. The incident at Full Sutton jail in York was said to have left Bronson with some broken ribs.
He described the attack in a letter sent to Kate Kray – the ex-wife of feared London gangster Ronnie Kray – which have been obtained by the Daily Mirror.
Bronson writes: "Not good news. I've had another rumble. This time with a dozen riot mob on the yard.
"Obviously I had my reasons and I'd sooner swallow teeth than my pride. Sadly I came off worst – got smashed up ribs.
"Life goes on Kate! You won't hear me moan!"
He added: "It was sunny! A scorcher! Arsenal was playing Hull. I so wanted Hull to win, coz I'm Spurs.
"I got Lurpak and spread it on thick. Then a small cloud appeared.
"I swear I see Ron's face. It was eerie. Go on son, let 'em have it."
The letter goes on to reference Derek Bentley – who was hanged in 1953 for murdering a police officer during a burglary but was later pardoned.
Bentley's accomplice was said to have told him "let him have it" before he shot him. It was not known if he meant for Bentley to give the officer his gun or to fire at him.
Bronson, who has spent most of the last 40 years in jail – 36 of which were in solitary confinement – previously attacked 12 prison officers at Wakefield Prison in 2010. He is also alleged to have recently attacked the governor of Woodhill prison after he reportedly criticised Bronson's artwork.
Lawyers have promised Bronson that any sentence for attacking the Woodhill governor will be reduced by a third if he pleads guilty. However he added in the latter: "F**k that. I'm ­innocent. That's what Derek Bentley said. He hung".
Bronson has built a reputation as Britain's most dangerous prisoner after being involved in a number of sieges and attacks on guards and imates down the years.
He was first jailed in 1974 aged 22 after being convicted of armed robbery. His violent behaviour has seen him spend all but four months of the past 40 years in various prisons.
In 1996 Bronson was sent to Belmarsh prison after he took a doctor hostage in Birmingham.
He also took two Iraqi hijackers hostage in a cell, along with another inmate named Jason Greasley. He eventually released the men after slashing himself four times with a safety razor.
In 1999, he received a life sentence for taking teacher Phil Danielson hostage at Hull prison after he criticised his art. He finally released Danielson after 44 hours.