Charles Bronson Prison Move: Why is 'Most Notorious Criminal in Britain' Still Locked Up?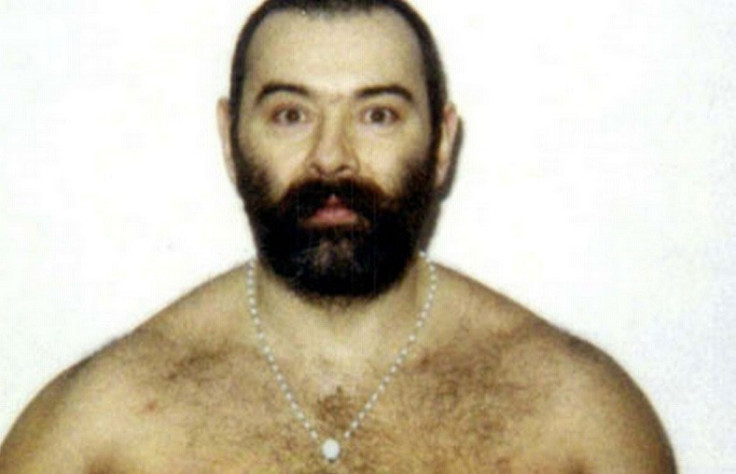 Charles Bronson - Britain's most notorious criminal - has been moved to a different prison after he allegedly assaulted a governor at HMP Woodhill.
Reports claim the 61-year-old was transferred from the prison and is now in a 'punishment cell' at Wakefield prison in West Yorkshire.
His website, thecharliebronsonappealfund.co.uk, claims Bronson has so far refused to come out of his cell with his hands on his head and get on his knees, as protocol dictates he should.
It says: "The protocol on the punishment block is that unless he is prepared to come out with his hands on his head and get on his knees, they will not let him out for the hour's exercise he is legally entitled to.
"Charlie has refused to do this, although he is keen to stress that he is cool and being respectful to the staff at Wakefield. Charlie has nothing in the punishment cell, and has not the opportunity to wash or shave since Friday. We are hopeful this situation will change for the better within the next few days."
Bronson is no stranger to spending long periods of time staring at the same walls after spending 36 years in solitary.
But after first being imprisoned in 1974 for seven years, why is Bronson still behind bars?
First offence
Bronson was first imprisoned in 1974, aged 22, after he was sentenced to seven years for an armed robbery at a Post Office in Little Sutton, near Ellesmere Port, during which he stole £26.18.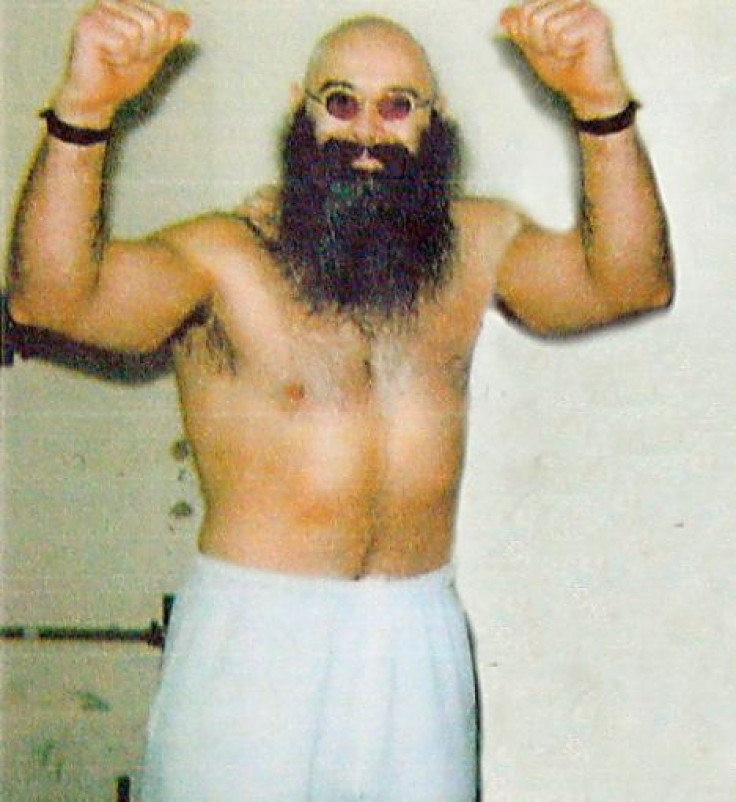 Charles Bronson claims to have set prison records for his extreme fitness
Reuters
It was during this stint that Bronson first assaulted fellow prisoners and smashed up a workshop after an altercation with a prison officer.
After attacking fellow prisoner John Henry Gallagher with a glass jug Bronson developed a reputation for being one of the country's most volatile prisoners.
Between 1975 to 1977 he was being switched, usually while chained to a van floor, between Armley, Wakefield, Parkhurst, and Walton prisons.
After meeting the king's of London's underworld, Ronnie and Reggie Kray, Bronson tried to kill a prison officer and was caught trying to dig his way out of his cell and attacked a prisoner with a jam jar.
Broadmoor
Bronson was eventually tranferred to Broadmoor where in 1982 he went on a three-day rampage, causing £250,000-worth of damage.
His attempted killing of Gordon Robinson was only prevented when the silk tie he was using to garotte him snapped.
It was during his time at Broadmoor that Bronson escaped to the roof and demanded bare-knuckle fights.
Freedom
The convict tasted freedom on two occasions. He was released in October 1988 and spent 69 days as a free man, during which he is alleged to have killed a rottweiler with his bare hands in a £10,000 underground fight, before being arrested for robbery while he was out on a morning jog.
He was then released again in November 1992, spending 53 days as a free man before being arrested again, this time for conspiracy to rob.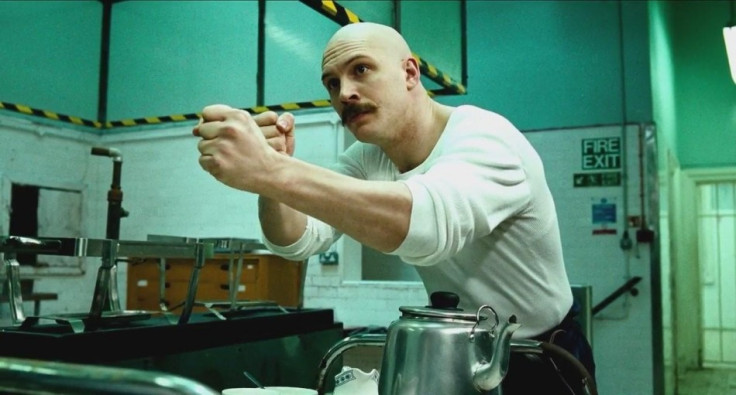 Charles Bronson watched the film Bronson three years after Tom Hardy played him
Magnolia Pictures
Hostage
In 1996 Bronson was sent to Belmarsh prison after he took a doctor hostage at Birmingham.
After only five months an Iraqi hijacker bumped into him in the canteen and did not apologise, sending Bronson into a brooding spell.
He eventually took two Iraqi hijackers hostage in a cell, along with another inmate named Jason Greasleyl.
By his own admission he was "losing it badly" and ranted about his dead father, saying he would be "snapping necks". He sang and laughed and forced the Iraqis to tickle his feet and call him "General".
Before releasing one of the hostages he is reported to have demanded a plane to take him to Libya, two Uzi sub-machine guns, 5,000 rounds of ammunition, and an axe.
He eventually slashed himself four times with a safety razor and agreed to release the hostages and walk back to the segregation unit.
Another seven years were added to his sentence, though this was reduced to five on appeal.<sup>

Life sentence
In 1999 Bronson took Hull teacher Phil Danielson hostage at Hull prison.
He then tore up the prison, throwing refrigeration units and furniture around in a siege that lasted for 44 hours before he finally released Danielson.
He received a discretionary life sentence with a three-year tariff for the incident in 1999.
© Copyright IBTimes 2023. All rights reserved.