Charles Dickens Turns 200: Memorable Quotes from Greatest Victorian Novelist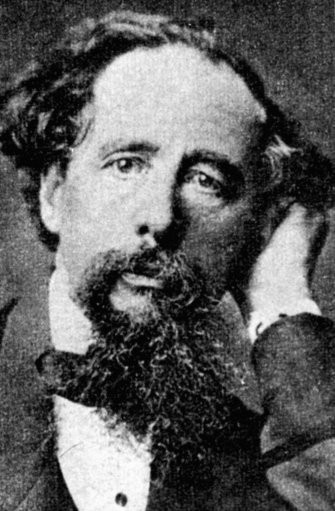 Charles Dickens Turns 200: Memorable Quotes from Greatest Victorian Novelist
PA/wire
Charles Dickens... the name conjures up so many wonderfully evocative images... of foggy, gloomy, cobblestone paved carriageways... of the click of horseshoes... of characters and their personalities so intricately drawn they continue to charm and delight young and old readers across the world.
There has been so much written about the man... his life... his education... his world view and the environment he grew and lived in that any more would be superfluous. In addition, so much more has been written on his work... such analysis of plots and dialogues and characters and sounds and smells that to venture down similar paths would be quite impossible.
Dickens started his writing career at a very early age and has since carved a niche for himself in the space of English literature... never more to be questioned or disturbed.
Therefore, on the occasion of Charles Dickens' 200<sup>th birth anniversary - the author was born on Feb. 7, 1812 - it might be worthwhile to let Dickens himself speak to us... not just through his many novels, as he has for these so many years, but through those words that never made it into his novels...
"A loving heart is the truest wisdom."
"Cheerfulness and contentment are great beautifiers, and fatuous preservers of youthful looks."
"Do all the good you can, and make as little fuss about it as possible."
"Electric communication will never be a substitute for the face of someone who with their soul encourages another person to be brave and true."
"The whole difference between construction and creation is exactly this: that a thing constructed can only be loved after it is constructed; but a thing created is loved before it exists."
"Credit is a system whereby a person who cannot gets another person who cannot pay to guarantee that he can pay."
"No one is useless in this world who lightens and burdens of another."
"If a pig could give his mind to anything he would not be a pig."
"A wonderful fact to reflect upon, that every human creature is constituted to be that profound secret and mystery to every other."
"A boy's story is the best that is ever told."
"There is nothing so strong or safe in an emergency of life as the simple truth."
"Nature gives to every time and season some beauties of its own; and from morning to night, as from the cradle to the grave, it is but a succession of changes so gentle and easy that we can scarcely mark their progress."
"Charity begins at home, and justice begins next door."
"Have a heart that never hardens and a temper that never tires and a touch that never hurts."