Afton Elaine Burton first got in touch with infamous murderer Charles Manson when she was 17, after a friend showed her his environmental writings. Nine years later, the couple have applied for a marriage licence – despite Manson not being eligible for parole until 2027, at the age of 93.
Nevertheless, Burton is convinced she is making the right decision. As a life prisoner with no set parole date, Manson is not entitled to conjugal visits. But marrying the man convicted of the murders of seven people, including pregnant actress Sharon Tate, would give her access to information only available to relatives – a potential asset in her fight to exonerate Manson.
"There's certain things next of kin can do," Burton told the Associated Press, without elaborating. "I love him. I'm with him. There's all kinds of things."
Burton is one of many women who have been won over by convicted criminals, murderers and rapists. Whatever the reason behind Burton's perplexing behaviour – whether it is a need to nurture, a sexual fantasy, low self-esteem or fanaticism – she is far from alone in her infatuation with a man behind bars.
It is estimated that around 100 women in Britain are emotionally involved with men on death row in the United States, many of whom met through anti-death row campaigns.
She is part of what has been recognised as a growing phenomenon, one common enough to spawn websites such as Prison Inmates Online and Meet-An-Inmate.
Hybristophilia, known as Bonnie and Clyde Syndrome in popular culture, is the official term given to "jail romances". It is the phenomenon of women attracted to deadly men, like Anders Behring Breivik, Richard Ramirez, and Charles Manson.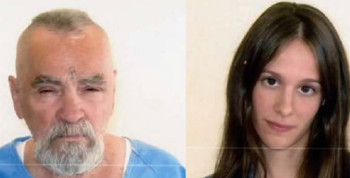 Manipulation and emotional insecurity
One of the most infamous examples of hybristophilia is the scores of women drawn to Ted Bundy, an American serial killer, rapist and necrophile who confessed to 30 homicides across seven US states committed between 1974 and 1978.
During his trial, the courtroom was packed with female supporters. Bundy, renowned in the media for his charm and eloquence, allegedly received hundreds of love letters while incarcerated.
Dr Michael Drayton, a chartered psychologist, told IBTimes UK: "People enter relationships for more or less the same reason, which is to get their needs met."
"Some women involved with these criminals – some feel sorry for them, they might want to rescue them because they feel compassionate towards them, some get caught up in the drama, whereas others are lonely and vulnerable and are easily drawn into destructive relationships," explained Drayton.
Some, but not all of the criminals notorious for having romantic relationships while incarcerated have been classified as psychopaths. In medical terms, psychopathy is defined as a personality disorder characterised by enduring antisocial behaviour, diminished empathy and a lack of remorse.
"The other side of the equation is psychopaths, they enter these relationships to get their needs met too, but their needs are different to their partners," said Drayton.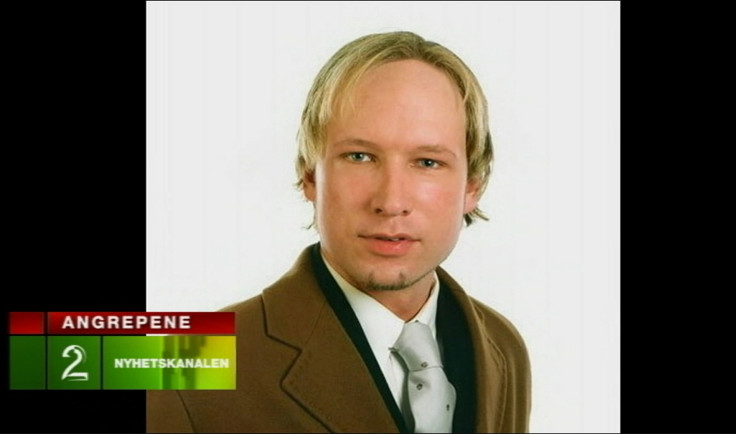 "Psychopaths do not feel emotions, they have no emotional response and don't understand them, so they really do not tend to fall in love. But what they do understand are games, which may seem fun."
When deprived of this pleasure, psychopaths can seek relationships. For women seeking only to support convicted criminals, whether it is via letters or visits, this can be the hook to starting a romantic relationship.
"I've met a few psychopaths and they have all been likeable people and charming, which is why they are good at what they do and why they are good at sniffing out people's vulnerabilities," said Drayton.
"They enjoy manipulation and playing with people, so pen pal letters can give psychopathic criminals the opportunity to play such games."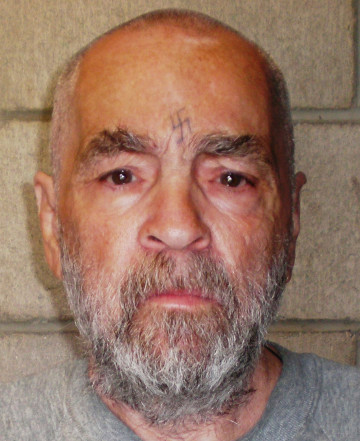 Sense of purpose
In her book, Women Who Love Men Who Kill, Sheila Isenberg interviewed women from all walks of life - from secretaries to lawyers - to examine why they dated convicted criminals.
The common denominator of all the women was that they all had a background of troubled relationships, from childhood or with partners. However, each individual gained a sense of purpose through associating with their men.
"If someone's facing the death penalty and they're trying to get their conviction overturned or their sentence shortened and you're the one who's dealing with it, you become very important and powerful. Some of these women in their earlier lives have not been in this kind of position of power," Isenberg told the Daily Telegraph.
Linked to this sense of purpose is the potential for women to nurture convicted criminals; those who have been misunderstood, and maintain their innocence. More often that not, as is the case with Burton and Manson, an individual will invent mitigating circumstances - despite the most damning of evidence.
Drama
Some mental health experts have compared the infatuation with killers to extreme forms of fanaticism. Women who have embarked on relationships with convicted criminals claim they didn't seek romance, but initially wanted to offer support.
Others are attracted to the drama and attention that comes hand-in-hand with dating a serial killer or rapist, psychologists suggest.
"Dating someone convicted of crimes such as murder and rape can raise an individual's status, Dr Drayton told IBTimes UK.
"They can piggyback off the fame, particularly in the US. If a criminal reciprocates in a manipulative fashion, someone can easily become emotionally attached, even if they did not intend to in the first place.
"It may also give them more self-esteem. They may feel they can relate to someone, seeing the nice parts of someone convicted of a terrible crime," said Drayton.