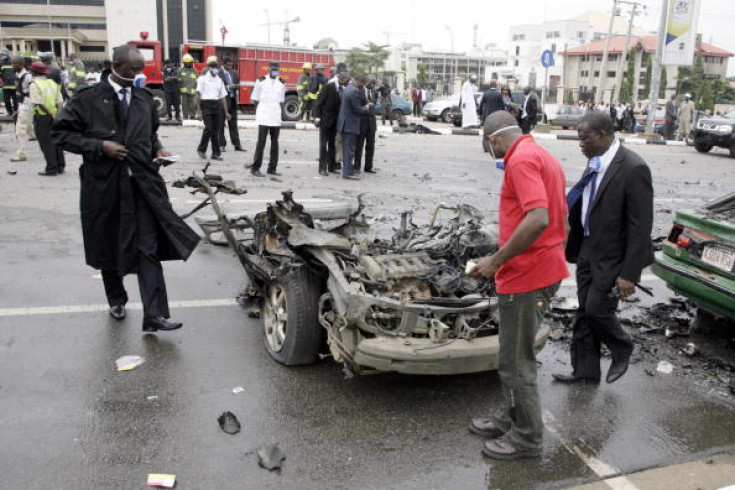 A Nigerian man accused of being behind the 2010 twin car bombings that killed 12 people and injured 17 in the federal capital of Abuja tried to commit suicide while in court. Charles Okah, former leader of the militant group Movement for the Emancipation of the Niger Delta (Mend), tried to kill himself by jumping from a window on the third floor of the Federal High Court in Abuja, but he was promptly stopped by security guards.
Okah, who was jailed on terrorism charges in 2010, delivered a five-minute-long speech before attempting suicide, in which he lamented about what he defined an "endless trial". He was quoted by the Premium Times as saying: "I have been incarcerated for about five years now and I have a family to cater for.
"My children would grow up without feeling the warmth of their father and I am tired of this endless trial. I really do not know what I have done to be treated this way. Is it not better to die than to wait and be messed up this way?"
Okah is the brother of Henry Okah, the leader of Mend. The group issued a warning statement before the 2010 Abuja attacks, known also as "2010 Nigeria Independence Day attacks", stating: "Several explosive devices have been successfully planted in and around the venue by our operatives working inside the government security services.
"There is nothing worth celebrating after 50 years of failure. For 50 years, the people of the Niger Delta have had their land and resources stolen from them."
Mend was founded in 2004 and is currently one of Delta's largest militant groups. It is sometimes considered an umbrella group that includes around 100 factions, some of which carry out attacks on oil pipelines in the area.
Okah was arrested in South Africa on 2 October 2010, a day after the attacks. He denied he was behind the bombings and he was subsequently disowned by Mend.
Judge Justice Gabriel Kolawole adjourned the trial to 20 October. The trial, which also involves co-defendant Kingsley Nwabueze, started in April. In a separate case, Okah was charged with the kidnapping of nine foreign oil workers in 2010.