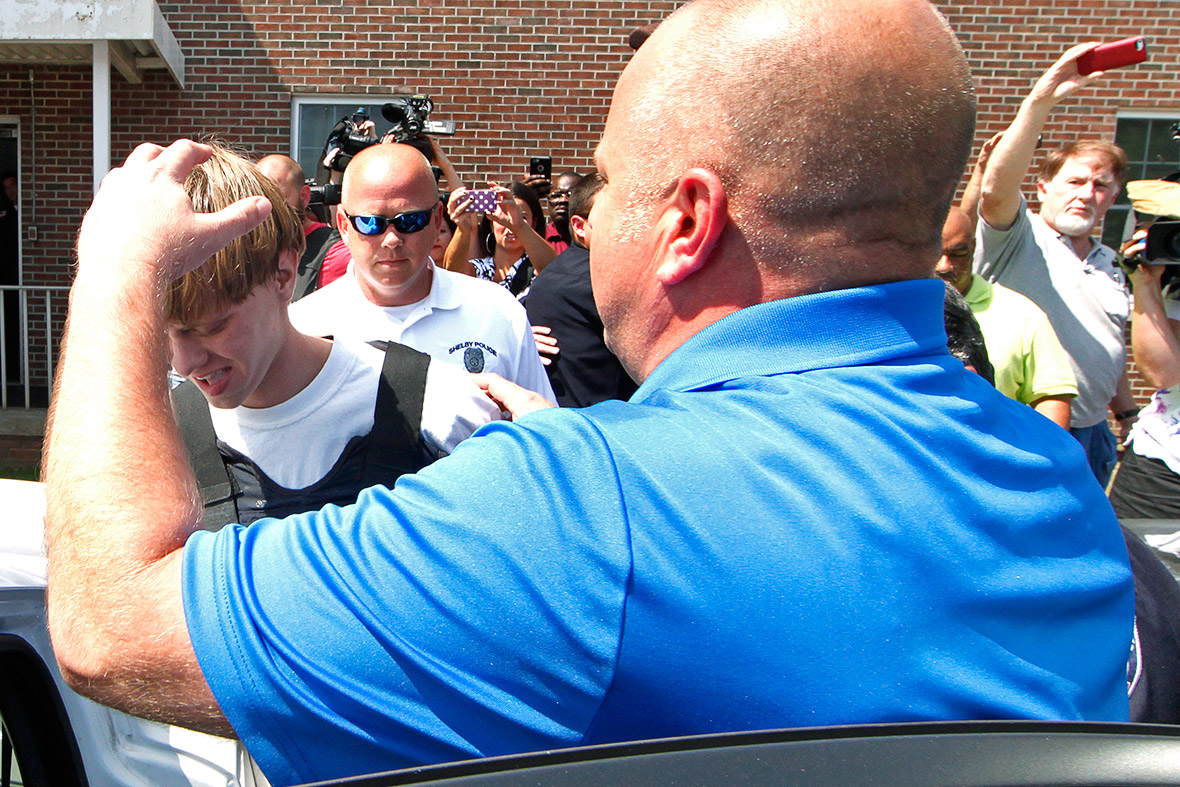 The North Carolina florist who spotted the Charleston shooting suspect Dylann Storm Roof's car was running late for work and that twist of fate helped in the chase of the 21-year-old wanted for killing nine people in a historic black church in Charleston, South Carolina.
Debbie Dills, a florist and minister based in Kings Mountain, North Carolina, was driving along the US74 from the local church to work when she saw Roof's Hyundai Elantra.
The black car had a South Carolina tag on it but it wasn't until the woman saw the suspect's characteristic blonde bowl cut that she recognised Roof.
"I was nervous. I had the worst feeling. Is that him or not him?" she told the Shelby Star.
Then she called her boss, Todd Frady, to ask for advice. The man made a call to officer Shane Davis of the Kings Mountain Police Department and the police in Shelby who said they were informed that "a business had contacted them of a possible sighting of the suspect from the Charleston, South Carolina, church shooting travelling into Shelby".
Dills, who said she had been praying for the victims in Charleston since it happened, tailed the car for some 40km (25 miles).
"What if that really was him?" she thought, according to the Shelby Star. "I have friends going to the mountains this weekend, so if it that was him and something would happen again, what would I do? It kept eating at me, and something told me to keep following him."
King's Mountain police arrived some 20 minutes later and arrested Roof.
Roof was reportedly identified on a surveillance video photo at the church by his uncle Charles Cowles, who said Roof's father had given the alleged gunman a .45-caliber handgun for his 21st birthday. Cowles described his nephew as "soft-spoken." He appears on his Facebook page sporting Rhodesia (now Zimbabwe) and South African apartheid-era flags pinned on his jacket.
The shooting victims — six women and three men — ranged in age from 26-year-old Tywanza Sanders, a recent graduate of Charleston's Allen University, to 87-year-old long-time church member Susie Jackson.