On 17 June, 21-year-old Dylann Roof allegedly walked into a historic black church in Charleston, South Carolina, sat down for a Bible study meeting and then opened fire.
Roof, who killed nine people during the brutal attack, was taken into police custody on Thursday (18 June) after being arrested nearly 245 north in Shelby, North Carolina during a traffic stop. All nine shooting victims have been identified.
These are their stories.
Reverend Clementa Pinckney
Pinckney was the pastor of Mother Emanuel African Methodist Episcopal Church and a Democratic member of the state Senate. The 41-year-old was widely known among Washington's politicians and the religious community of South Caroline.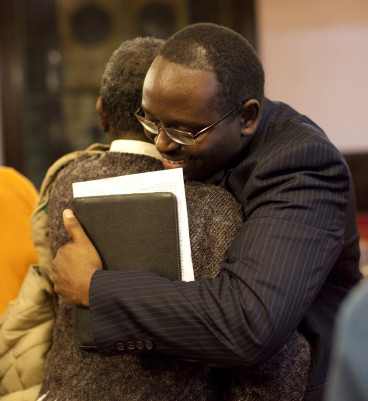 President Barack Obama mentioned Pinckney in his statement following the shooting to national media.
"Michelle and I know several members of the Emanuel AME church," Obama said. "We knew their pastor, Rev. Clementa Pinckney who, along with eight others, gathered in prayer and fellowship and was murdered last night. And to say our thoughts and prayers are with them and their families and their community doesn't say enough to convey the heartache and sadness and the anger that we feel."
An active member in his community, Pinckney delivered a call to action following the death of Walter Scott in May, Mother Jones reported.
"... It is my hope that as South Carolina senators, that we will stand up for what is best and good about our state and really adopt this legislation and find a way to have body cameras in South Carolina. Our hearts go out to the Scott family, and our hearts go out to the Slager family, because the Lord teaches us to love all, and we pray that over time, that justice be done," he said.
Sharonda Coleman-Singleton
Fellow reverend and mother of three, 45-year-old Sharonda Coleman-Singleton was among those killed at Emanuel AME Church. According to BuzzFeed News, Coleman-Singleton coached the girls track team at Goose Creek High School.
She was described as a "beautiful spirit" by her cousin Constance Kinder. "Sharonda was pretty on the outside and just as beautiful on the inside—the one thing I knew for sure she loved the lord so she was where she enjoyed being," Kinder told BuzzFeed News. "She was only 45 years old, she still has three kids to raise."
One of Coleman-Singleton's children, her son Chris Singleton, asked for prayers on Twitter after his mother's murder.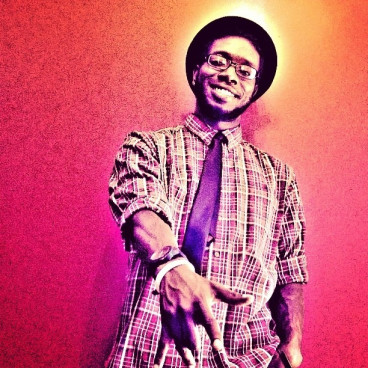 Tywanza Sanders
Twenty-six-year-old Sanders was a recent graduate of Allen University in Columbia, South Carolina who was working at a barber shop.
Allen University vice president of Institutional Advancement Flavia Eldemire released a statement saying Sanders "was a quiet, well known student who was committed to his education ... He presented a warm and helpful spirit as he interacted with his colleagues."
Sanders reportedly died as he attempted to save a family member. ABCNews4 reporter and anchor Tessa Spencer told BuzzFeed News: "They said he jumped in front of his aunt or grandmother." Sanders's family member also died in the attack.
Cynthia Hurd
The 54-year-old librarian for the Charleston County Public Library was confirmed to be among the victims of the shooting.
"Cynthia was a tireless servant of the community who spent her life helping residents, making sure they had every opportunity for an education and personal growth," the library said in a statement on Thursday. Charleston County Public Library announced that in honour of their fallen colleague and the other victims, it would close all 16 locations on Thursday.
Hurd worked for the public library for 31 years, becoming a manager of the St Andrews Regional Library in 2011. "Her loss is incomprehensible, and we ask for prayers for her family, her co-workers, her church and this entire community as we come together to face this tragic loss," the statement concluded.
Hurd's brother Malcolm Graham, a former state senator in North Carolina, released a statement regarding his sister's death. "She was the one who brought us closer together," Graham told the Charlotte Observer. "It's so senseless."
According to BuzzFeed News, Elliott Summey, the chair of the Charleston County Council, announced that the St Andrews Regional Library would be renamed the Cynthia Hurd Regional Library as a "fitting honour" for a longstanding public servant.
Hurd would have turned 55 on Sunday, 21 June.
Myra Thompson
The 59-year-old's death was confirmed by the Holy Trinity REC (ACNA) church on Twitter on Thursday. Thompson was the wife of Reverend Anthony Thompson, a vicar at the church.
Daniel L Simmons
The 74-year-old was a ministerial staff member at the church who attended Bible study every Wednesday, BuzzFeed reported. His death was confirmed by his daughter Arcelia Simmons to ABC News. According to the Post and Courier, Simmons died in a hospital operating room.
Simmons's son, Daniel Simmons Jr, spoke to BuzzFeed News and said: "I'm doing very well with the grace and peace that God has planted."
Ethel Lee Lance
Lance, a 70-year-old sexton who was with the church for over 30 years, was among the victims of the shooting, her family confirmed.
Grandson Jon Quil Lance told The Post and Courier, "Granny was the heart of this family ... She's a Christian, hardworking; I could call my granny for anything. I don't have anyone else to call like that."
Susie Jackson
Eighty-seven-year-old Susie Jackson was Lance's cousin and a longtime church member. According to a community activist on Twitter, Jackson was a member of the Eastern Light Chapter No. 360 Order of the Eastern Star.
Reverend Depayne Middleton-Doctor
Coroner Rae Wooten confirmed that 49-year-old Daphne Middleton-Doctor was among those killed on Wednesday.
According to the Post and Courier, the mother of four daughters was a pastor who retired in 2005 as Charleston County Director of the Community Development Block Grant Programme.
Middleton-Doctor sang in the church's choir and spoke at the pulpit alongside Reverend Pinckney. Family member Laurie Middleton wrote on Facebook that she would "truly miss you my love."