The BBC has revealed the salaries for its highest-paid starts, finally shedding light on who are the top earners with the broadcaster.
Chris Evans, Gary Lineker and Graham Norton have been found to be the highest earners at the BBC, with Claudia Winklemen found to be the highest paid female – but just eighth overall.
Elsewhere, Casualty star Derek Thompson was found to be the highest-paid actor at the BBC earning between £350k and £349k. Thompson has played the role in the popular drama since it began in 1986.
Fellow Casualty and Holby City star Amanda Mealing the highest-paid female actress at £250k - £299k.
Elsewhere, outgoing Dr Who star Peter Capaldi, EastEnders stars Adam Woodyatt and Danny Dyer, veteran Sir David Jason and Emilia Fox and Rosie Marcel make up the rest of the highest paid actors list at the BBC, all earning between £250k and £299k.
It is the first time the BBC's salaries have been made public. They were released as part of their Annual Report. The broadcaster admitting that only one third of its 96 highest paid stars are women.
Director General Tony Hall told staff that the BBC had fought against revealing the salaries of their stars as it would start a "poachers' charter" from other broadcasters.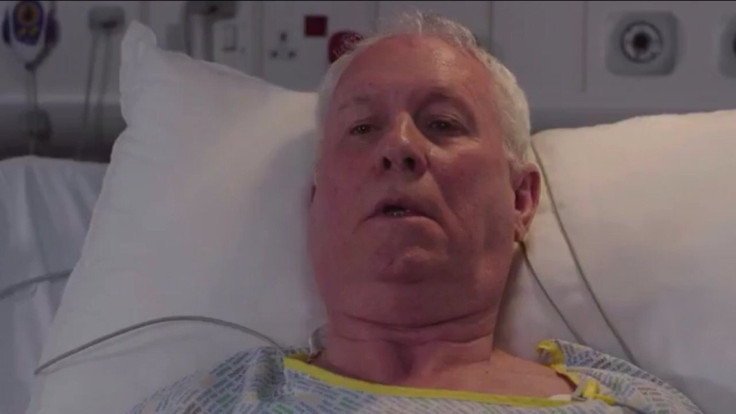 He added: "We're in a market that is now even more competitive than ever. A decade ago it might have been just ITV or Sky or commercial radio. But now it's Netflix, Amazon or Apple."
Match of the Day presenter Gary Lineker, who was revealed to earn more than £1.7m in the review, defended the amount earned by some of the BBC's top stars. He tweeted before its publication: "Happy BBC salary day. I blame my agent and the other TV channels that pay more. Now where did I put my tin helmet?"
Ahead of the report being released, Labour's Tom Watson said: "The BBC is one of the world's greatest broadcasters and we shouldn't be surprised that its top stars – who millions of people tune in to watch and listen to every week – are well paid.
"Labour recognises the BBC's dilemma: the need to give licence payers value for money while operating in a competitive commercial environment against other broadcasters who do not have to disclose what they pay.
"It's wrong that only a third of the BBC's highest paid stars are women, and we welcome Lord Hall's commitment to close the gender pay gap by 2020. It would be good to see a similar commitment, and similar levels of transparency, from other media organisations - especially those who are criticising the BBC today."
Highest paid BBC stars
1. Chris Evans £2.2m - £2.25m
2. Gary Lineker £1.75m - £1.8m
3. Graham Norton £850,0000 - £899,999
4. Jeremy Vine £700,000 - £749,999
5. John Humphrys £600,000 - £649,999
6. Huw Edwards £550,000 - £599,999
7. Steve Wright £500,000 - £549,999
= 8. Claudia Winkleman £450,000 - £499,999
= 8. Matt Baker £450,000 - £499,999
= 9. Nicky Campbell £400,000 - £449,999
= 9. Andrew Marr £400,000 - £449,999
= 9. Stephen Nolan £400,000 - £449,999
= 9. Alan Shearer £400,000 - £449,999
=9. Alex Jones £400,000 - £449,000
=10. Fiona Bruce £350,000 - £399,999
=Tess Daley £350,000 - £399,999
=Derek Thompson £350,000 - £399,999
=Vanessa Feltz £350,000 - £399,999
=Nick Grimshaw £350,000 - £399,999
=Simon Mayo £350,000 - £399,999