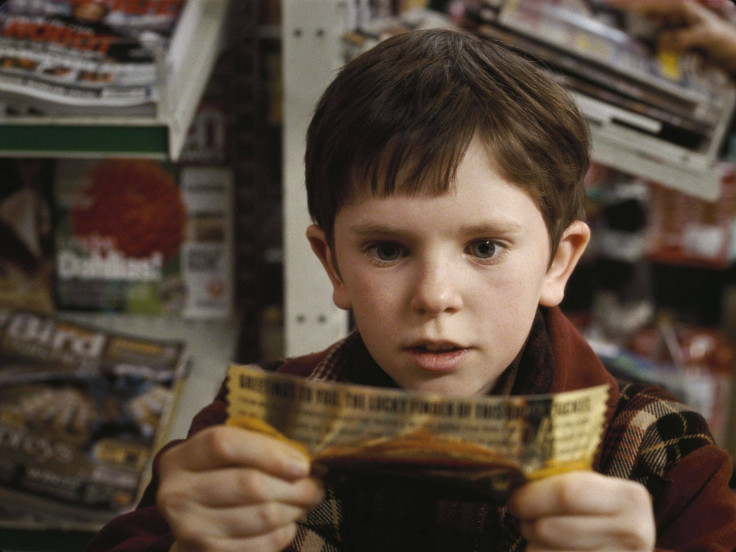 Starring opposite Johnny Depp's brilliant and colourful Willy Wonka in 2005's Charlie and the Chocolate Factory, a young Freddie Highmore won thousands of hearts as the adorable Charlie Bucket. Almost 13 years since the film, a now grown-up Highmore is still stirring frenzy amongst fans but for altogether different reasons.
Giving a miss to his casual look, the 25-year-old British actor walked the Golden Globes red carpet over the weekend – looking suave and almost unrecognisable in a tuxedo. And even though his ruffled hairstyle still reminded one of a young Charlie, fans were stunned to see his dramatic new look.
"Wow I still remember Freddie Highmore in Finding Neverland and Charlie and the Chocolate factory and of course in Spiderwick's chronicles, he's been my favourite kid," a viewer tweeted, soon after the actor made a dashing appearance during Sunday night's (7 January) awards.
A second fan rushed to the site to talk about Highmore's ever-youthful appearance. "What elixir is Freddie Highmore drinking that has kept him 14 forever?" the stunned user shared.
"Somehow Freddie Highmore looks like a little boy in his suit. He looks so lost lmao," someone else commented, as another fan chimed in, writing, "I still remember Freddie Highmore as the kid from Charlie and the chocolate factory and Spiderwick, I refuse to believe he is grown."
"Freddie Highmore is like 2 years younger than me and I still think he's 11 years old," added a different user.
"Freddie Highmore looks the same now as he did in Charlie and the Chocolate Factory. He just got taller," someone else shared.
While Highmore's Golden Globes appearance came as a pleasant shock to many, the actor hasn't been completely absent from the TV screen either. Of late, he is better known for playing Shaun Murphy, an autistic doctor in the ABC drama series The Good Doctor.
Another noteworthy performance of the actor is his role as the psychopath murderer from A&E Network's Bates Motel.
On Sunday's awards night, Highmore was pitted against TV's another favourite actor, Sterling K Brown, in the category of Best Actor in a Television Series Drama. Although the child actor-turned-TV star lost out to This Is Us' Randall Pearson aka Brown, Twitter unfailingly rallied behind him.
"Freddie Highmore expertly acts out the part of an autistic surgeon and has probably one of the most diverse careers but he didn't win??" one of his fans tweeted.
"Good morning to everyone except @goldenglobes who robbed freddie highmore the gg he deserved," chimed in a viewer.
Another wrote: "Why is there not more of an uproar over the fact that Freddie Highmore was robbed of that award? He is perfection. #GoldenGlobes #TheGoodDoctor #BatesMotel"