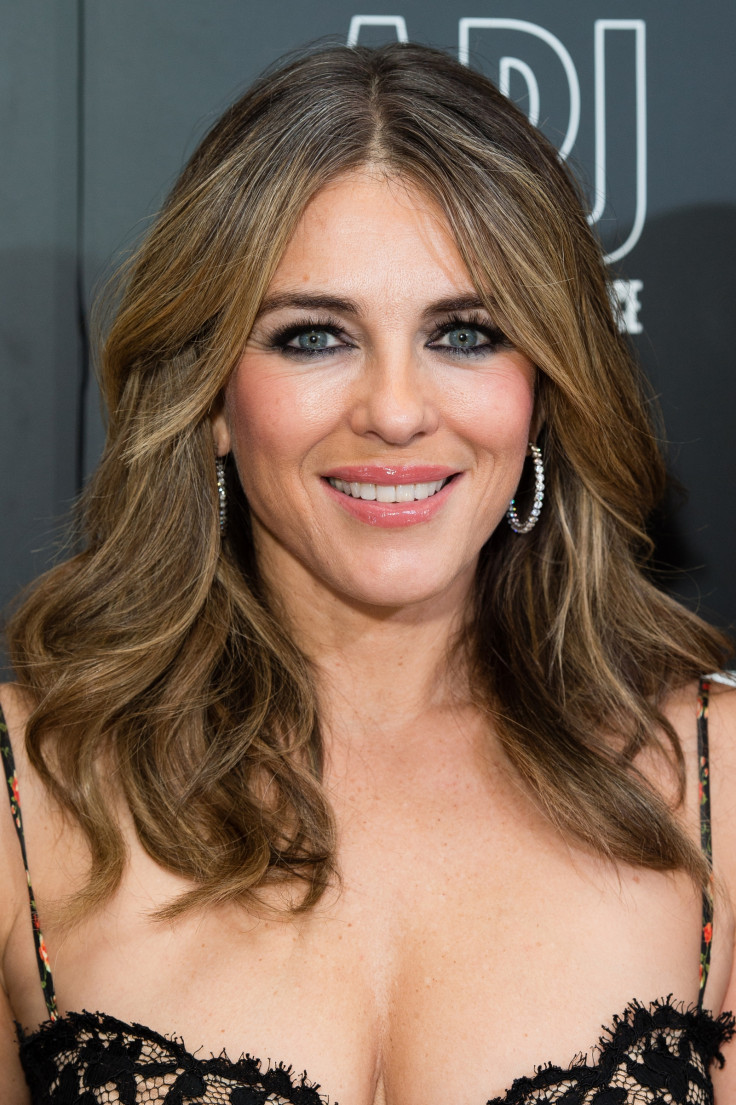 She might be well into her fifties, but that doesn't stop English actress Elizabeth Hurley from causing a social media meltdown with her saucy uploads. Sending fans wild, though, the 52-year-old stunner recently shared a fun beach clip showing her shimmying on the sand in a gorgeous pink bikini.
The blonde beauty appeared to be frolicking by the ocean side in the video, which she posted on her official Instagram account over the weekend. Alongside the clip, she simply shared: "Happy Sunday @elizabethhurleybeach #Islabikini."
Now fans and followers of Hurley have seen her in skimpy bikinis many times before and yet with her latest post, the Royals actress seemed to be taking the sex appeal few notches higher. Decked in her hot pink string two-piece, the actress showed off her envy-worthy curves to the camera while dancing around the beach.
Hurley, however, kept her makeup to the minimal as she showed off a beach-fresh face and messy hair in the clip.
"My goodness girl! You haven't changed a bit! You are still smoking hot!" one of Hurley's social media followers commented. Soon others too followed suit, bombarding the post with raving messages.
So far, the clip has been viewed over 249,000 times. It has also generated thousands of likes.
Impressed by her age-defying beauty, a second user wrote: "Having a fun dance on a beach like that and looking very beautiful at the same time @elizabethhurley1."
"How do you stay so gorgeous?" a curious fan questioned, as someone else shared, "You really should have been a Bond girl would have killed with those looks."
"Omg sensational beauty right there. You still got it Liz," gushed another fan.
As one follower added, "My god... you're the hottest 50-year-old woman in the world."
In six months' time, the actress will be celebrating her 53rd birthday and yet she unfailingly continues to woo fans with her ever-youthful looks. In fact, it's not just the fans but her famous exes as well, who can't get over the charm that is Hurley.
Speaking with The Herald Sun, Australian cricketer Shane Warne recently opened up about the actress, their former relationship and how he wooed the star.
"It is a bloody good question actually. Besides charm, amazing in bed," the 48-year-old said, going all cheeky.
Warne also talked about their breakup during an appearance on I'm A Celebrity. He said: "It's hard on your new relationship when you're really good friends with the exes."
"Elizabeth was really good friends with Hugh [Grant], who's like her best friend. When I used to go back to Australia, she wasn't leaving London, and he'd come and spend the weekend at the house."